Folk pop album by Natalie Mering: Disturbing and consoling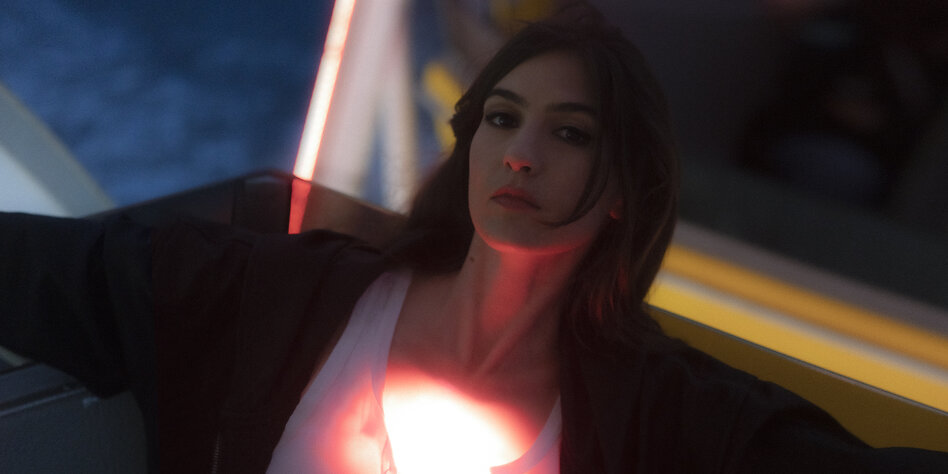 Where is it crunching between people, what can they believe in? US musician Natalie Mering explores these questions on her new album.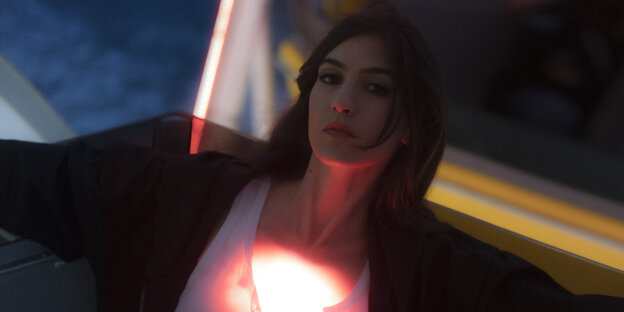 "We've all become strangers / Even to ourselves": US artist Weyes Blood aka Natalie Mering gets to the heart of her diagnosis of the present in a way that is as simple as it is sober. And she expresses this with a clear voice over soft percussion sounds and piano. Their song "It's Not Just Me, It's Everybody" summarizes what Weyes Blood is doing on their fifth album "And in the Darkness, Hearts Aglow".
The 34-year-old tries to fathom the confusing emotional states that our modern living environment produces worldwide – with a special focus on the millennials, the generation to which Weyes Blood counts.
What does digitization do with emotional needs; why do we let the impending apocalypse paralyze us? Or, to quote from a letter the musician sent ahead of her album: "Find your bearings in the dark, in a time of instability and irrevocable change. Search for embers where there was fire. Break free from algorithms and repetitive loops. Information abounds and yet remains too abstract to act."
Based on the acclaimed predecessor Titanic Rising (2019), the first part of a trilogy, her focus was still on the impending ecological collapse. On the cover, she drifted through her flooded childhood room with wide eyes.
Don't forget to be kind to one another
Now she looks at our social life – this turnaround came in the Covid pandemic. "I was shocked because I firmly believed that after lockdowns the idea of community would experience a renaissance; that people are becoming more aware of the importance of everyday interactions. Instead, they've been glued to their phones even more. Social polarization has also intensified, at least in the USA. It goes so far that flight attendants on domestic flights warn passengers during their announcements: Don't forget to be friendly to one another."
Mering thinks alienation, which pop artists: interiors have repeatedly made a topic of, a revolution further. She not only asks where there is a crunch between humans and the environment, but how meaning can be created at all if we as a species make ourselves ever more superfluous.
At the same time, Weyes Blood wants to use her songs to explore what is still suitable as material for myths in our culture – because, she believes, stories are urgently needed. "I think it's a fallacy that people function agnostically without anything taking the place of religion. In the 19th century nobody doubted that we have souls. In the first half of the 20th century, people killed God, not realizing that they were replacing him with consumer capitalism."
Weyes Blood
"If nothing is allowed to die, then nothing new can be created"
Mering believes that among other problems that everyday digital life brings with it, we are forgetting that things have an end. "The Internet is a cultural technique that refuses to die. Everything is conserved, must always remain at a peak. However, if nothing is allowed to die, nothing new can be created either."
So big issues. But seldom has fundamental disruption been packaged as engagingly as in the music of Weyes Blood – as it did in "Titanic Rising". Her songs build slowly; Baroque west coast folk pop ("The Worst Is Done") meets idiosyncratic, barbed ambient surfaces ("In Holy Flux"): a reminiscence of Mering's musical socialization.
As a teenager, growing up on the US East Coast, she discovered noise and began making experimental music under the alias Wise Blood (inspired by Flannery O'Connor's novel of the same name). For a long time, Natalie Mering was convinced that noise would also become the next big thing in the mainstream – the compelling soundtrack to the zeitgeist. "Apparently not everyone shared my disillusionment," she states dryly. "Especially after the financial crisis of 2008, the needs went in the opposite direction: people wanted to be comforted by music."
reach many people
Weyes Blood herself, she says, didn't want to move permanently in marginalized avant-garde circles, "because I want to reach as many people as possible with music". In any case, her audience has always responded much more strongly when she sings soft songs than when she tries noisy experiments. "Slowly, I've come to accept that I'm just better at making beautiful music, even if I still have an acoustic spirit of discovery."
Weyes Blood is open to experimentation, while at the same time admiring songwriters from the Golden Generation, Harry Nilson and Joni Mitchell, for example. She owes her penchant for euphony, she says with a little amusement, to the fact that her mother used to let her watch films from the 1940s, musicals with Judy Garland – simply because there was no need for censorship. Her parents were born again Christians.
Nevertheless, she got a lot of musical influence from them. Her mother was once a vaudeville singer and her father a singer in a new wave band. Mering grew up in Pennsylvania. After school she moved to Portland, where she joined, among other things, the experimental band Jackie-O Motherfucker; meanwhile, Weyes Blood lives in a smaller town in the greater Los Angeles area. She has freed herself from the religious character, but she describes herself as a spiritual, Buddhist-based person.
change in relationships
When she was working on "Titanic Rising," Mering says, she expected the second part of the trilogy to be about hope. So much had happened during that time. "There is a massive change taking place in our most intimate things, our relationship life." Seen in this way, the album has now become more of a "romance of the trilogy" – which she found to be a great challenge.
"It annoys me that a lot of pop songs still sound like 1992. It's important to find a language for what has changed since then, lines that don't sound banal or trite – which isn't easy at all," she states. "How do you sing about what it does to people when their social media posts go unnoticed, when text messages are deleted unread? The trouble with a lot of interpersonal issues: they just seem a bit awkward."
"Cause we are more than our disguises / We are more than just the pain / And I'm standing here laughing at my shame", she sings in "Twin Flame": spherical vocals over an airy, throbbing beat that sounds like one Refusal to be rushed. And so on the album Weyes Blood repeatedly tries to take a different look at narcissism, which is often read as a symptomatic disorder of the present – by taking a rather empathetic look in the anthemic track "God Turn Me Into a Flower". throws at the young man from Greek mythology who unknowingly falls in love with his own reflection.
Despite the Californian New Age vibe that runs through some sound textures, Natalie Mering's lyrics are only slightly esoteric, but they sometimes sound precise and always nuanced. On the next album, the conclusion of the trilogy, Mering explains, she really wants to capture hope. Taking off into the clouds, as she calls it. How nice for their listeners that at least theirs uplifting Sound worlds already allow this.