Financing of relief open: no solution in federal-state round
The Prime Minister and Chancellor Scholz could not agree on who should pay for the relief in the energy crisis. CDU leader Merz is disappointed.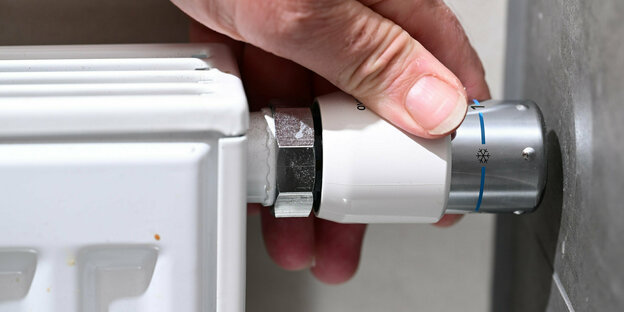 BERLIN rtr/dpa/afp | The financing of billions in relief in the energy crisis remains controversial between the federal and state governments. The country heads met with Chancellor Olaf Scholz (SPD) on Tuesday afternoon. They discussed the distribution of costs for the third relief package and the planned one 200 billion euro defense shield, which includes a gas price brake. So should the exploding energy costs be cushioned. Other financial issues also played a role, such as the question of assuming the costs for the Caring for refugees from Ukraine.
With the so-called defense shield of up to 200 billion euros and the three relief packages, the volume is 295 billion euros, said Scholz. "The federal government will take on and finance almost 240, 250 billion euros of this." The talks with the states are on a constructive path.
North Rhine-Westphalia's Prime Minister Hendrik Wüst (CDU) was disappointed. We've only made a few steps and we're still a long way from reaching our goal. From the point of view of many countries, the results are insufficient. There are "a whole lot of unanswered questions" that the federal government must answer. From the meeting he had hoped at least a corridor for the level of relief through the planned gas price brake. Scholz, on the other hand, referred to the gas commission, which is preparing a proposal for this that should be available next week.
Lower Saxony's Prime Minister Stephan Weil (SPD), as chairman of the Prime Ministers' Conference, said the necessary decisions would be made by the end of October or early November at the latest. The results of the tax estimate for the current year and the years to come will be available on October 27th. "These were very constructive consultations," said Weil.
We would like to show you some external content here. They decide whether they also want to see this element.
I consent to external content being displayed to me. This allows personal data to be transmitted to third-party platforms. Read more about our privacy policy.
On Wednesday, the Union blamed the federal government and Chancellor Scholz for the lack of agreement between the federal and state governments on the financing of relief. CDU leader Friedrich Merz spoke in the newspapers of the Funke media group (Wednesday) of an "evening of missed opportunities that leaves the citizens unsettled". "The chairman of the Prime Ministers' Conference, Stephan Weil, and Chancellor Olaf Scholz are solely responsible for the fact that there are no results," said Merz, referring to both SPD politicians. Weil is the head of government in Lower Saxony, and the state elections are taking place there on Sunday.