Fighting in Ethiopia: drones against peace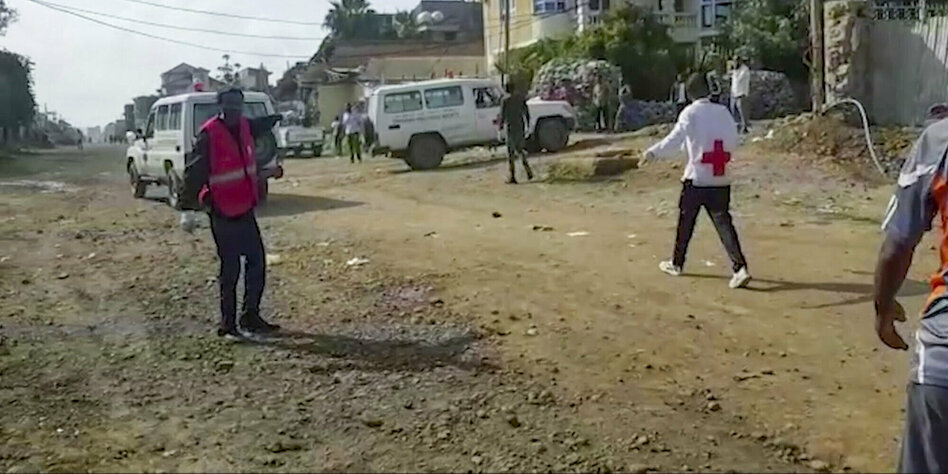 Shortly after the rulers of the Ethiopian rebel province of Tigray offered a ceasefire, there were renewed air raids on Tigray's capital.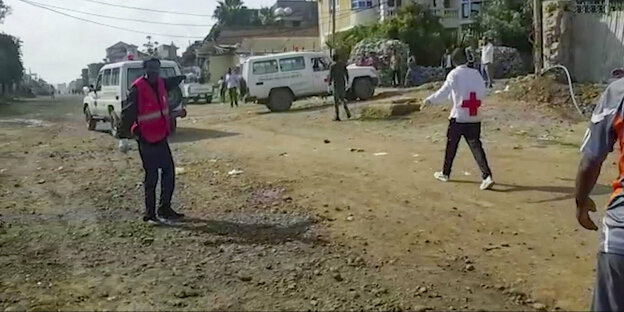 BERLIN taz | Fresh airstrikes on Mekelle, capital of the Ethiopian province of Tigray, have dampened fresh hopes of an end to the latest round of wars between the former ruling Ethiopian ruling party TPLF (Tigray People's Liberation Front) in Tigray and the current Ethiopian central government.
10 people died and more were injured when a residential area in Mekelle was attacked with drones on Wednesday morning. The figures were provided by Ayder Hospital, the city's largest health facility. According to rebels, the University of Mekelle was attacked with drones on Tuesday.
As recently as Sunday, Tigray's government had agreed to "participate in a robust peace process under the supervision of the African Union (AU)" and "comply with an immediate agreed ceasefire to create an enabling atmosphere". A negotiating team has been set up that is ready for talks "immediately".
So far, the Tigray rulers have rejected the AU as a mediator because they see the AU-nominated mediator Olusegun Obasanajo, ex-President of Nigeria, as not neutral. Instead, they proposed Kenya's President Uhuru Kenyatta. But his tenure has ended and he has power in his on Monday chosen successor Delivered to William Ruto. Ruto has asked Kenyatta to remain available as a mediator, but that is still unclear.
Conflict had triggered the world's worst hunger crisis
Of the War in Tiger has according to the UN worst hunger crisis in the world brought about. In November 2020, fighting between Tigray's regional government and Ethiopia's central government had begun after the TPLF broke with Ethiopian Prime Minister Abiy Ahmed. After two bloody rounds of war, Ethiopia's government announced a humanitarian ceasefire on March 24 this year, allowing humanitarian aid to resume. But exactly five months later, on August 24, fighting broke out again. Militias from the Ethiopian region of Amhara, which borders south of Tigray, are also involved.
US Secretary of State Antony Blinken
"Eritrea and others should stop fueling the conflict"
The suspicion was repeatedly expressed that air raids on Mekelle by Eritrea be flown to thwart a possible understanding between Tigray and Ethiopia – Eritrea's government is hostile to the TPLF and intervened in 2020 on the Ethiopian side with its own troops in Tigray.
This would also be a possible explanation for the new drone attacks. Ethiopia's government has so far remained silent on this, as well as on Tigray's peace push. US Secretary of State Antony Blinken welcomed this and called on the Ethiopian government to "lead Ethiopia on a path that will end suffering and enable lasting peace". Blinken also said, "Eritrea and others should stop fueling the conflict."
An alternative explanation for the escalation in the air is reports of heavy defeats by the Ethiopian army. Tigray-affiliated social media are circulating videos purporting to show gigantic gatherings of captured Ethiopian recruits. Of 118 Ethiopian army divisions, 27 were "destroyed," it said. The pictures show the prisoners listening to speeches in high spirits. Experts point out that in its early days as a guerrilla in the 1980s against Ethiopia's military dictatorship at the time, the TPLF gained strength primarily through prisoners and defectors.