Feminist linguist Luise F. Pusch: Repairing men's culture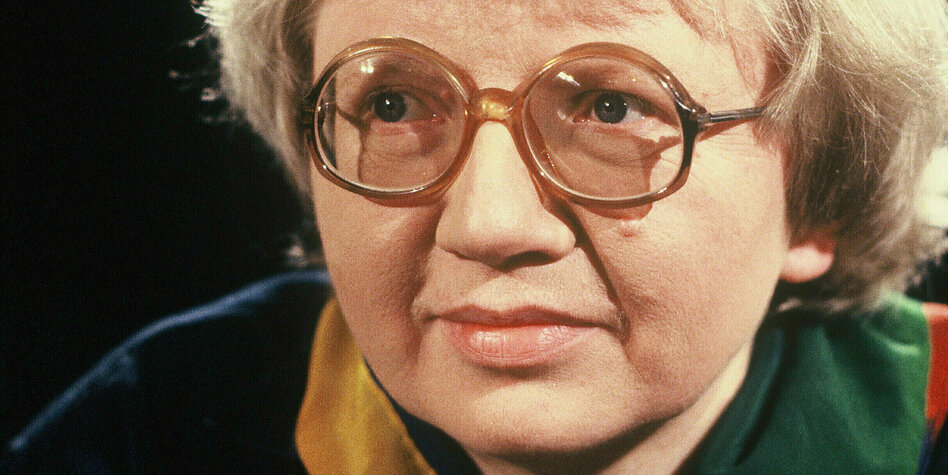 Luise F. Pusch, author of "German as a Man's Language", presents her biography. She tells of the dull spirit of the German post-war years.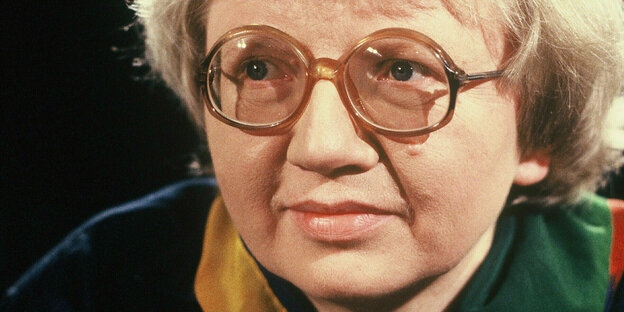 Luise F. Pusch is probably the most successful and well-known co-founder of feminist linguistics in Germany. Her original suggestions for repairing the preference given to men in language and in life for more than 40 years have culminated in the statement: "The masculine no longer is what it used to be." Her biographical web portal fembio.org to important women of all eras and countries is awesome. Almost all of our female role models are represented here and there are more and more.
Suhrkamp Verlag advertises Luise F. Pusch as irreverent, well-founded, unique and critical. "Das Deutsche als Mannsprache", her fourth book from 1984, is now the best-selling linguistic work in German post-war history.
The fact that Luise F. Pusch, born in 1944, felt attracted to women from an early age had to be kept secret for a long time. The years of her childhood and adolescence were extremely homophobic and led to permanent social anxiety in the highly gifted, strongly Protestant, truth-loving young woman, which she tried to overcome in years of psychotherapy.
In 1983, in the anthology "Feminism, Inspection of Men's Culture", she wrote, still under a pseudonym: "In the 1950s I thought my love for women was sinful and perverse, in the 1960s it was a (hopefully curable!) illness, in which Finally, in the 1970s, for a predisposition such as being left-handed or color blindness – not quite the true and normal, a bit impractical in this differently standardized world, but on the other hand nothing to be ashamed of. Through intensive reading of well-meaning writings and busy thinking, I came to the conclusion that 'the others' should kindly accept me and those like me – after all, color-blind people and left-handers are not punished for their disposition and rejected, treated as dirt. It's nice to finally learn to accept yourself and see yourself as an equal next to others – but what good is a healed self-image if others don't share the same point of view and continue to think of you as scum?"
Try to describe life
Her coming-of-age book Against the Silence is about these traumatizing experiences. My somewhat different childhood and youth". It takes place in the post-war years in the provinces of East Westphalia. After "Sonja: Eine Melancholie für Advancedte" from 1981, one of the most successful books with a lesbian theme after 1945, this is her second attempt to describe her life during and after the "lockdown of the economic miracle".
The missionary daughter with a strong Protestant influence and her wonderfully eccentric single mother on the financial abyss – from whom she certainly has the courage to assert herself -, the siblings, the love of music and literature, the inner retreat, the suffering, give a lively and eloquent testimony to the overcoming of petty bourgeoisie, paralyzing fear and the compulsion to pretend.
The book tells in five chapters about the period from 1944 to 1965, from growing up in Gütersloh to the fifth semester at the University of Hamburg. It is stimulating, personal, reflective. The terrible experiences described seem symptomatic of the dull spirit of the time.
Today, the American Germanist Joey Horsley has been her life partner and intellectual comrade-in-arms for 37 years. "Without her, I wouldn't know how wonderful life can be, even, and especially, for lesbians."
Luise F. Pusch enchants with her search for truth and proves once again that nobody has ever changed anything by being like others.