Fatal arson attack in Saarlouis: court offers neo-Nazi deal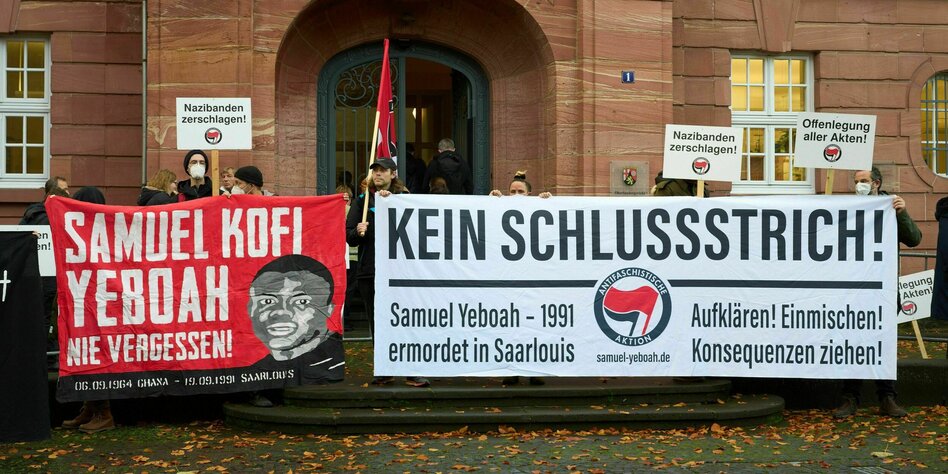 More than 30 years ago, a refugee home in Saarlouis was set on fire and a man died. The process is currently underway. Now the court has proposed a deal.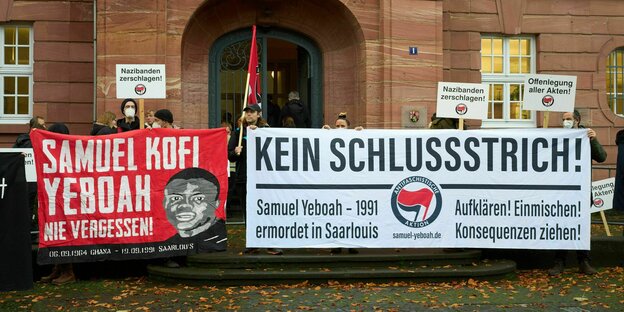 KOBLENZ afp | In the Trial for the death of Ghanaian Samuel Yeboah in an arson attack on an accommodation for asylum seekers in Saarlouis, Saarland, more than 30 years ago, the responsible higher regional court in Koblenz, Rhineland-Palatinate, offered the accused a deal. A court spokeswoman said on Tuesday that an understanding between the parties involved in the process had taken place on Monday. It was about an agreement for a penalty in the case of a "qualified" confession by Peter S.
Currently, the framework is between five and a half years and life imprisonment, depending on whether juvenile criminal law is applied with simultaneous reduced criminal responsibility or adult criminal law. According to the court spokeswoman, the 51-year-old wants to discuss the offer with his defense attorneys in the next two weeks. At the hearing on April 17, it will be announced whether S. will accept the offer.
The indictment accuses S. of murder, 20 counts of attempted murder, arson resulting in death and attempted death. The 51-year-old was arrested in April and has been in custody since then. He has had to answer to the Koblenz Higher Regional Court since November.
According to the indictment, in the early morning of September 19, 1991, after a meeting with like-minded people, S. went to the accommodation for asylum seekers "to set a fire there out of his right-wing extremist and racist sentiments". The then 20-year-old is said to have spilled and set fire to petrol in the stairwell.
In the attic hallway, it caught 27-year-old Yeboah. He died the same day from severe burns and smoke inhalation. The case was considered one of the best-known unsolved extremist murder cases in Germany. The investigation was only resumed two years ago.