Farewell to the Queen: Thousands of people are queuing for the last escort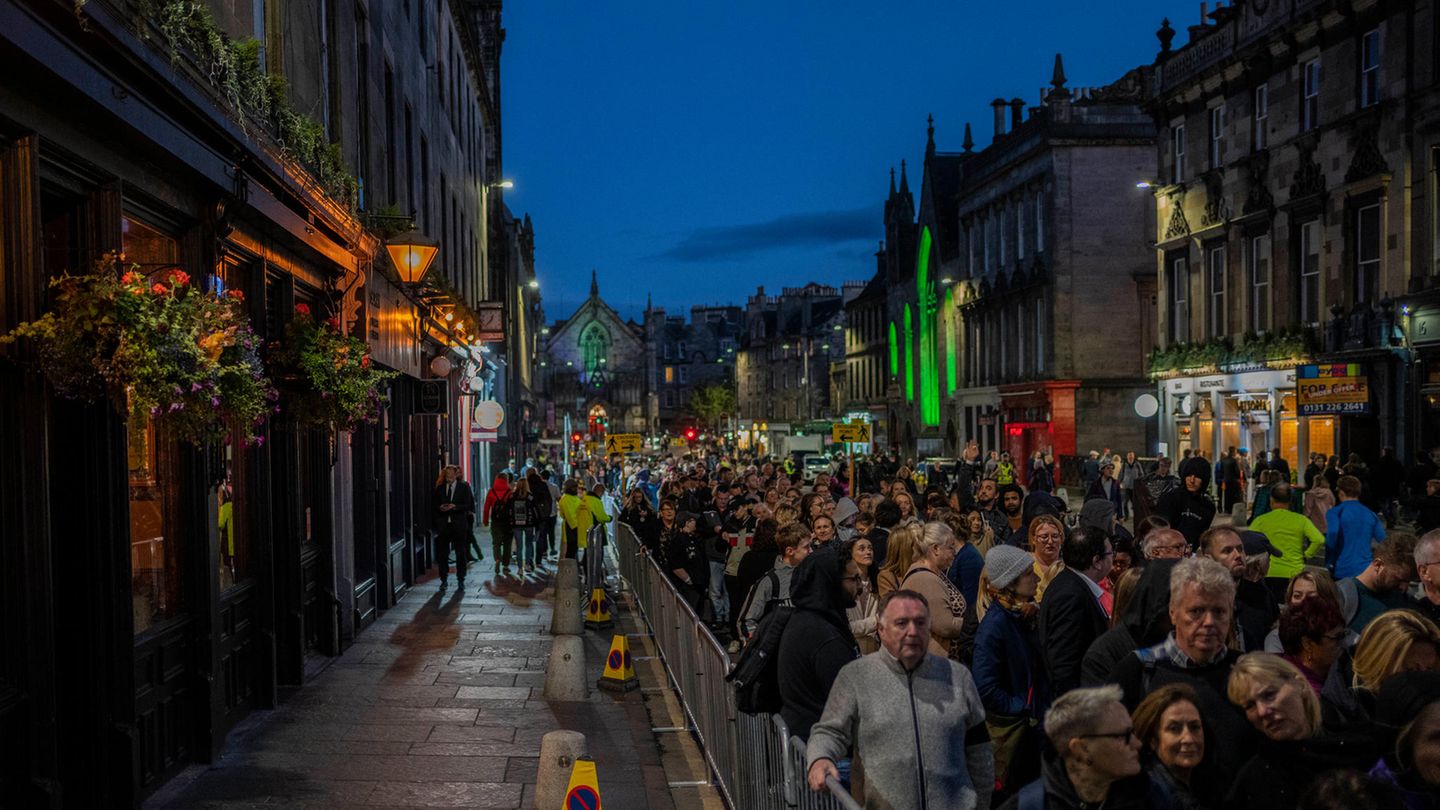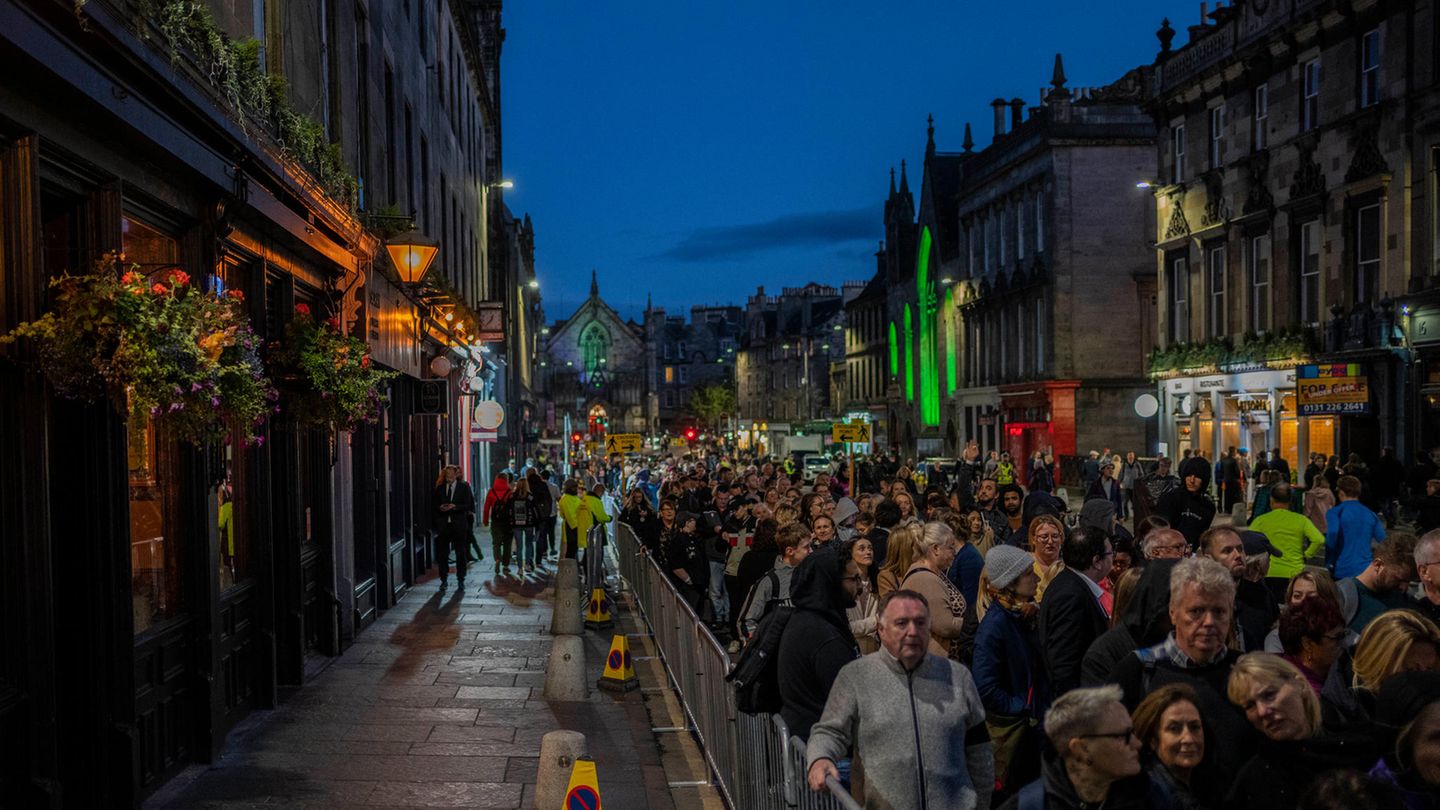 For 24 hours the citizens of Scotland can say goodbye to Queen Elizabeth II. take: Her coffin is laid out in St. Giles Cathedral.
Previously, a mourning procession with the new British King Charles III. pulled through the Scottish capital at the head. Charles, 73, along with his two brothers, Andrew and Edward, and his sister Anne, followed the carriage carrying the coffin the short distance from the royal residence of Holyroodhouse to the cathedral.
The procession was accompanied by cannon shots fired every minute from the castle of Edinburgh were fired from. The people of Scotland can say goodbye to the Queen at the coffin until Tuesday.
The Queen's remains will be flown from Edinburgh to London on Tuesday. Her coffin will be laid out in Westminster Hall for four days from Wednesday.