Ex-companion of the Ukrainian President: citizenship "ended"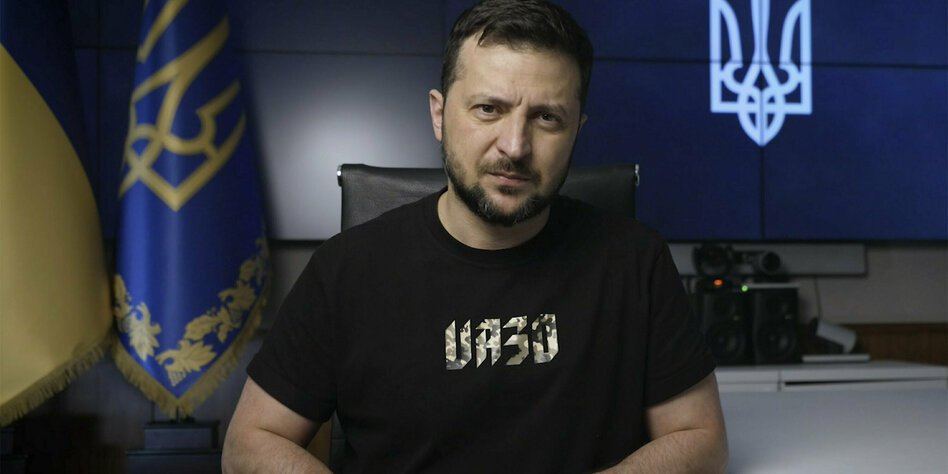 Hennady Korban is no longer allowed to enter Ukraine. The trigger is said to be a secret decree by Selenski that rules out dual citizenship.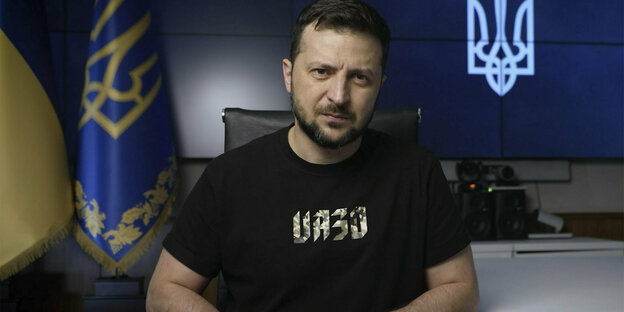 Kyiv taz | Once again, an important man from the environment of former companions by President Volodomir Zelensky slowed down. This time it hits Hennadij Korban, head of territorial defense the eastern Ukrainian city of Dnipro. He is a confidant of oligarch Ihor Kolomoiskyi and Dnipro Mayor Boris Filatov. The Territorial Defense reports to the Ukrainian General Staff and consists of reservists and volunteers.
Korban should not have been really surprised when on Friday he wanted to travel from Poland to his Ukrainian homeland with his Mercedes and accompanied by his lawyers and a border official prevented him from doing so. The reason: The President would have "ended" his citizenship.
Before that, a rumor was circulating that President Zelensky had issued a secret decree. Individuals who possessed another citizenship in addition to Ukrainian citizenship would have it declared terminated. On July 21, MP Serhiy Vlasenko posted on Facebook an alleged copy of such a presidential decree "terminating" Hennady Korban's Ukrainian citizenship.
This paper, which bears the President's letterhead but not his signature, also declares the Ukrainian citizenship of other people to be "ended". Among them is said to be the oligarch and longtime supporter of Zelenskiy, Ihor Kolomoiskyj.
Several top officials have been fired
Boris Filatow, Mayor of Dnipro, criticized the termination of his comrade-in-arms' citizenship as a "very serious mistake" on Facebook. The matter could set a precedent for many other citizens working abroad.
"What about the Ukrainian citizens displaced by the war who are getting citizenship of the countries that took them in? Are they not allowed to go home then either?" he asks. The legal status of hundreds of thousands of Ukrainians, Hungarians or Romanians who have an EU passport is also unclear.
The "termination" of citizenship goes hand in hand with the dismissals of top officials, writes the strana.news portal, which is blocked in Ukraine. The presidential administration wants to further consolidate its power in the sense of an alleged "consolidation of the state in the war". According to the portal ukranews.com, which cites a source in the authorities, Hennady Korban also has Israeli citizenship.
"Now things will probably get tight for Ihor Kolomoiskyj, who has citizenships of Cyprus and Israel," commented investment banker Serhyj Fursa on the gazeta.ua website of the "termination" of his citizenship. Uncle Sam, meaning the USA, would be waiting for him.
Kolomoiskyj is allowed to leave the country without citizenship
According to the platform, the FBI is investigating oligarch Kolomoiskyj for corruption. The USA had imposed sanctions on him, and an extradition request could no longer be ruled out. "Ukrainian citizenship no longer protects him either," writes Fursa.
In contrast, the Business Information Network bin.ua also sees advantages that the 59-year-old oligarch now has without Ukrainian citizenship. Because now the law that prohibits male Ukrainian citizens under the age of 60 from leaving the country no longer applies to him.
In addition, a businessman from the EU state of Cyprus has good chances of receiving large orders for the reconstruction of Ukraine. After all, Ukraine would offer European investors very good conditions.