Even if it gets uncomfortable: hang out outside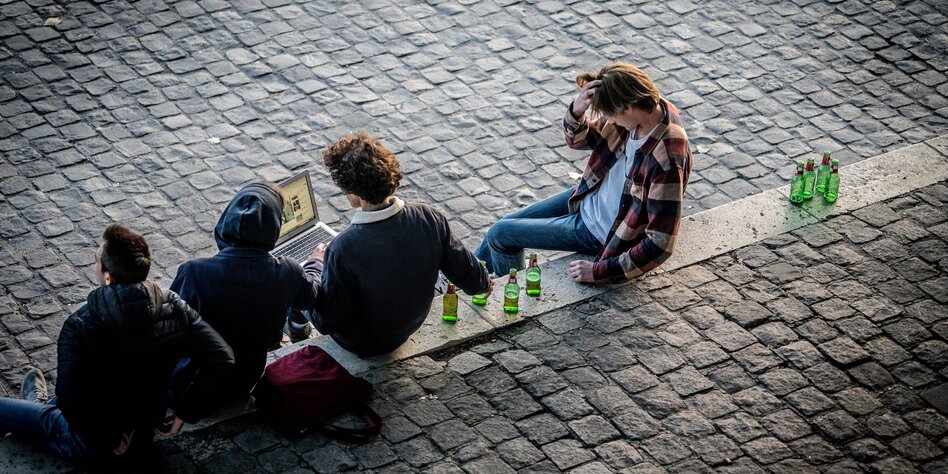 Aimlessly hanging out outside doesn't have a good reputation in our society. Hangovers are considered unemployed, dependent or equally criminal. Wrongly.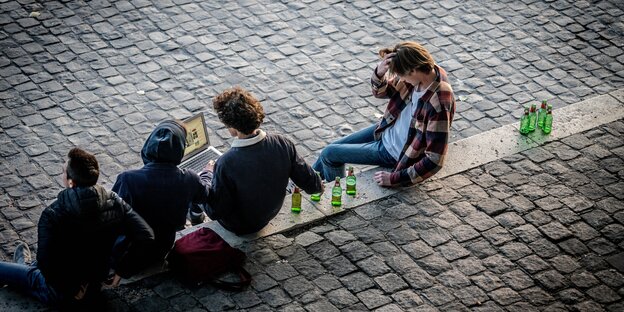 Every year there is this moment: I'm sitting on a park bench, having a drink, maybe good company, ideally also music, and as soon as I sit down I realize: It's just too cold now to hang out outside. Of course you can go to a pub or a café instead. Maybe to a mall. Or just go home. But I don't want any of that. I want to hang out outside, even if it's getting more uncomfortable.
You really shouldn't overdo it with this kind of hanging out outside. Because it's an activity that doesn't have a good reputation. Because it's not that organized picnic in the park or the appointment on the café terrace. It's just hanging around aimlessly, sometimes walking around, with no sense of time, without an assignment, without expensive consumption. If you hang out like that, you probably don't have a job. Or skips school or has no home. At least nobody who cares about him. He may also be a criminal. And has an addiction problem.
In late summer, when hanging out outside was even more enjoyable, I "Love, D-Mark and Death" seen by director Cem Kaya. With a lot of archive material, the documentary tells the story of Turkish pop culture in Germany. You get an insight into Turkish music that was created in Germany, in parties and weddings, but also into the everyday life of the people who came to Germany and the lives of their children.
Footage from German documentaries from the 1960s, 1970s and 1980s shows guest worker children in parks, playing on construction sites or just hanging out on the street. The story goes: The parents aren't there, they have to work a lot and can't look after their children, who in turn are left to their own devices. But the children often look amused and self-confident into the camera.
There was half a plan
I grew up a little later, in the 90s, as a child of Turkish guest workers. I wasn't completely left to myself. There was school, homework help in the afternoons, the sports club in the evenings and on the weekends. There was half a plan. But I also spent a lot of time outside.
As a child, I had a forest nearby for a few years. When we moved to a larger city, I was lucky that you could also play football in the Aldi car park. As a teenager I used to meet my friends at the bus station and we would spend hours there. The prejudices of some classmates and their parents flattered us at the time.
Today, I still prefer to meet my friends outside. In summer this is not a problem. But when it gets colder, some don't want to anymore. I, on the other hand, am not ready to let go of the outside. I'll do them all this winter with mulled wine and pocket warmers Curls.