England mourns: The procession with the coffin of the Queen on the way through London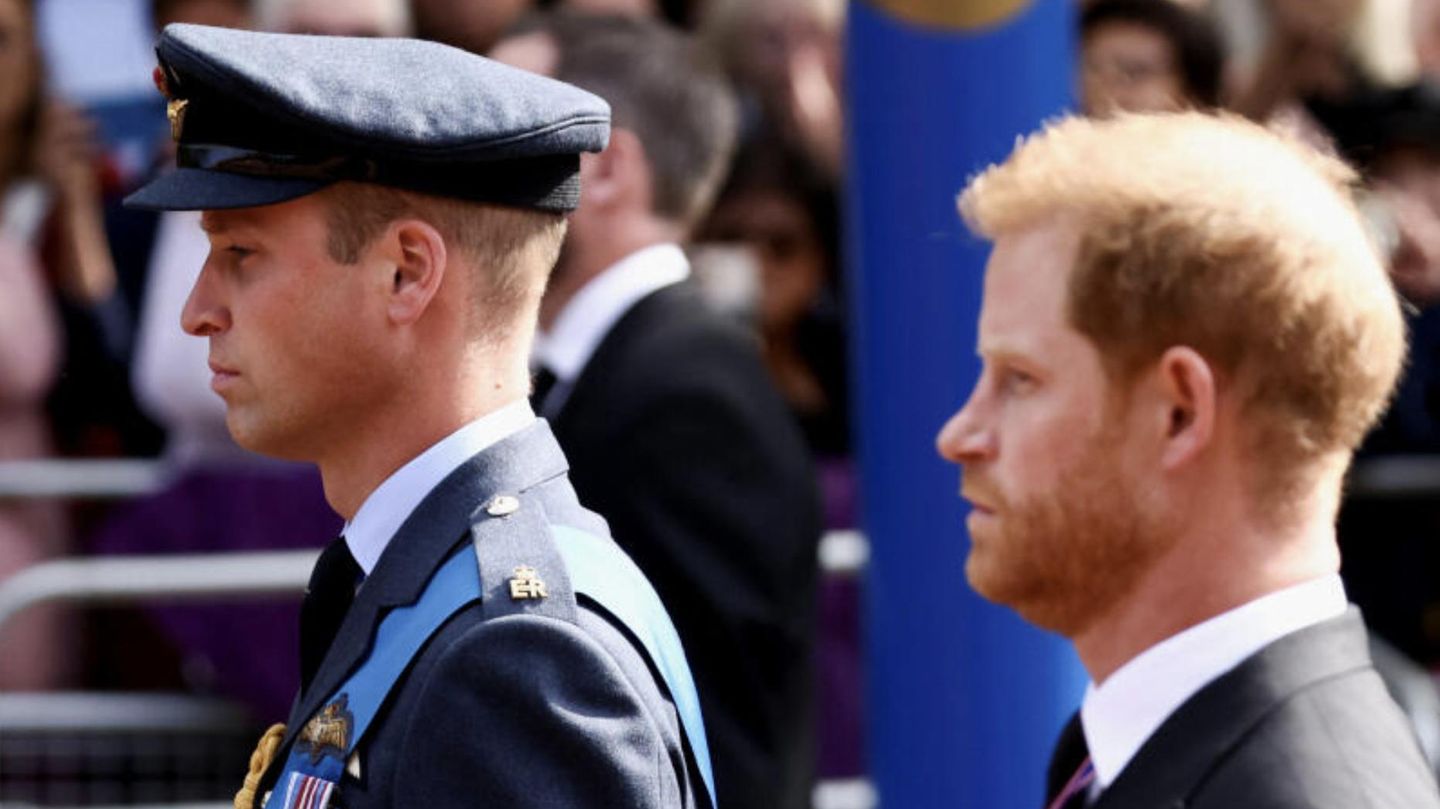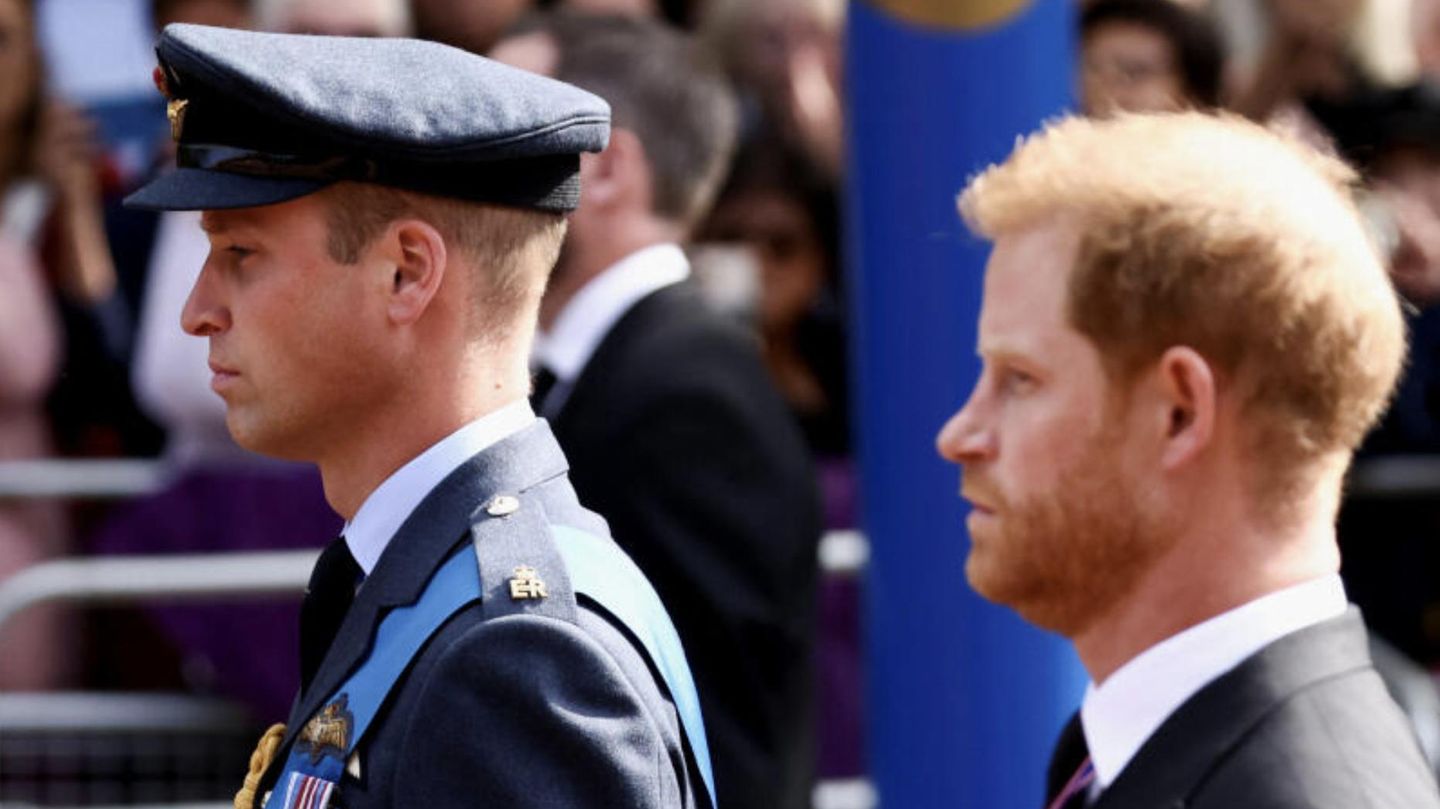 At 3:22 p.m. German time, a mourning procession with the Queen's coffin starts through London. The procession leads from Buckingham Palace down The Mall to the parade ground of Horse Guards Parade and through White Hall and Parliament Street to Parliament. The coffin is then brought to Westminster Hall.
Prince William and Prince Harry once again walk side by side behind their grandmother's coffin. But Harry has to go a step behind the heir to the throne.
Tens of thousands of Britons line the streets, they want to say goodbye to their Queen. According to British media, many people were already waiting in the British Parliament on Wednesday night to be able to stand in the first row.