Energy price flat rate decided: 300 euros more for pensioners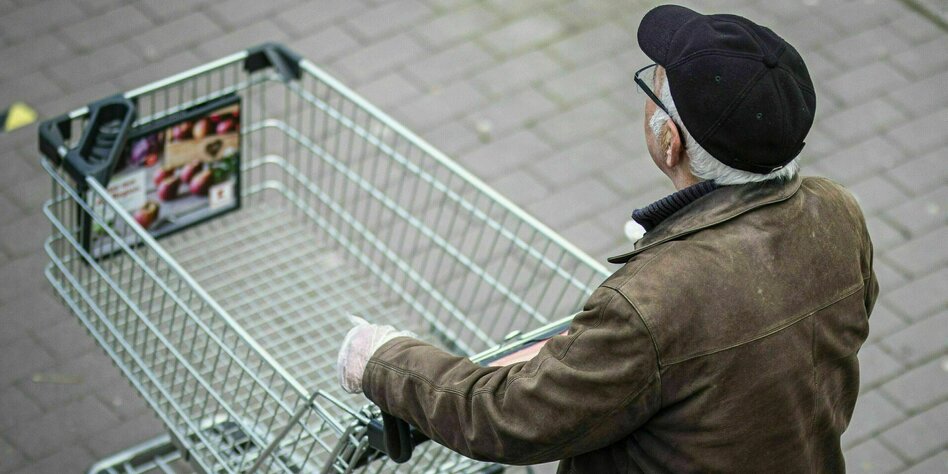 The Bundestag has passed the energy price flat rate. Retirees with extra income get the heating supplement twice.
BERLIN taz | The contract comes: pensioners receive in December the one-off energy price of 300 euros transferred to your account. The Bundestag passed one on Thursday without the votes of the AfD bill the traffic light coalition.
The 300 euros will be given to anyone who is "entitled to an old-age, reduced earning capacity or survivor's pension from the statutory pension insurance or to pension payments under the Civil Servants' Pensions Act" as of December 1, 2022, according to the draft law. "The money will come before Christmas," said Parliamentary State Secretary Kerstin Griese (SPD).
No social security contributions are payable on the 300 euros, but the surcharge is taxable, explained Griese. Overall, additional costs of 6.4 billion euros are estimated in the federal budget for the lump sum.
Anyone who is still working as a pensioner will receive the energy price flat rate twice, first as an employed person from the employer and once as a pensioner: from the pension fund. MP Max Straubinger (CSU) criticized this double payment of 600 euros to a total of 7.2 million pensioners with additional income from gainful employment or commercial enterprises. "The pensioners who are already better off will be doubly relieved," he complained. At the same time, Straubinger complained that retirees with professional pension schemes, such as ex-doctors and lawyers, do not receive a flat-rate energy price.
We would like to show you some external content here. They decide whether they also want to see this element.
I consent to external content being displayed to me. This allows personal data to be transmitted to third-party platforms. Read more about our privacy policy.
Markus Kurth (Greens) replied that one had to "compromise on the accuracy of a law if it is to be done quickly". Incidentally, doctors and lawyers are not the ones "who have the most problems with the energy prices".
Retirees with small pensions who receive top-up basic security receive both the energy price flat rate and the one-time payment for recipients of basic security of 200 euros. He points to that VDK on its website there.
The draft law, which was voted on Thursday, also included another topic, namely raising the earnings limit for so-called midi jobs from 1,600 to 2,000 euros gross per month. Within the framework of this gross earnings, the social contributions for employees are reduced, but the pension entitlement remains fully intact. The Union sees this critically. Susanne Ferschl (left) complained that the expansion of these midi jobs lured women "into the part-time trap". Only the traffic light coalition agreed to the expansion.