Elon Musk's ex-girlfriend is auctioning off old photos from his student days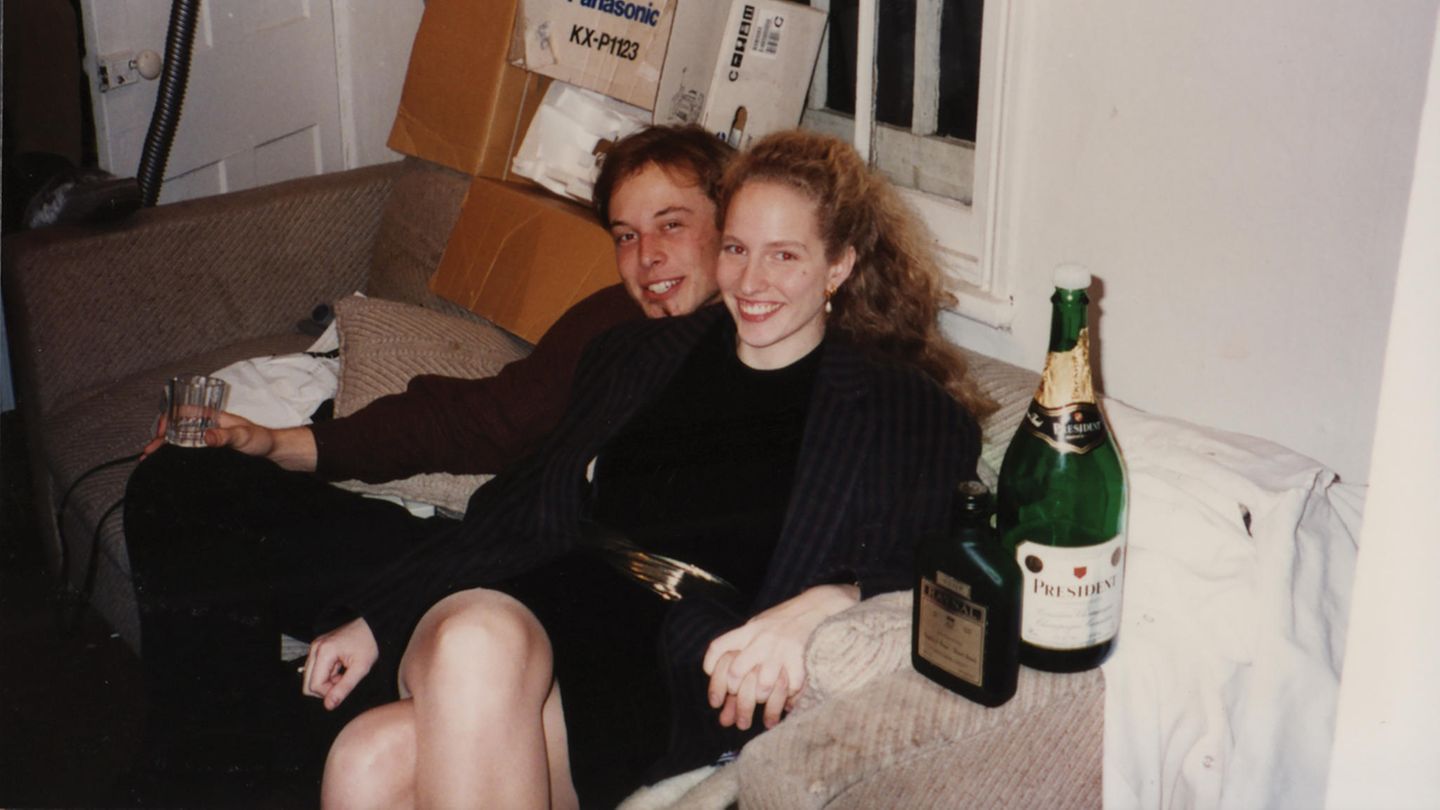 Tesla CEO
When the richest man in the world was still a student: Elon Musk's ex-girlfriend auctioned off old photos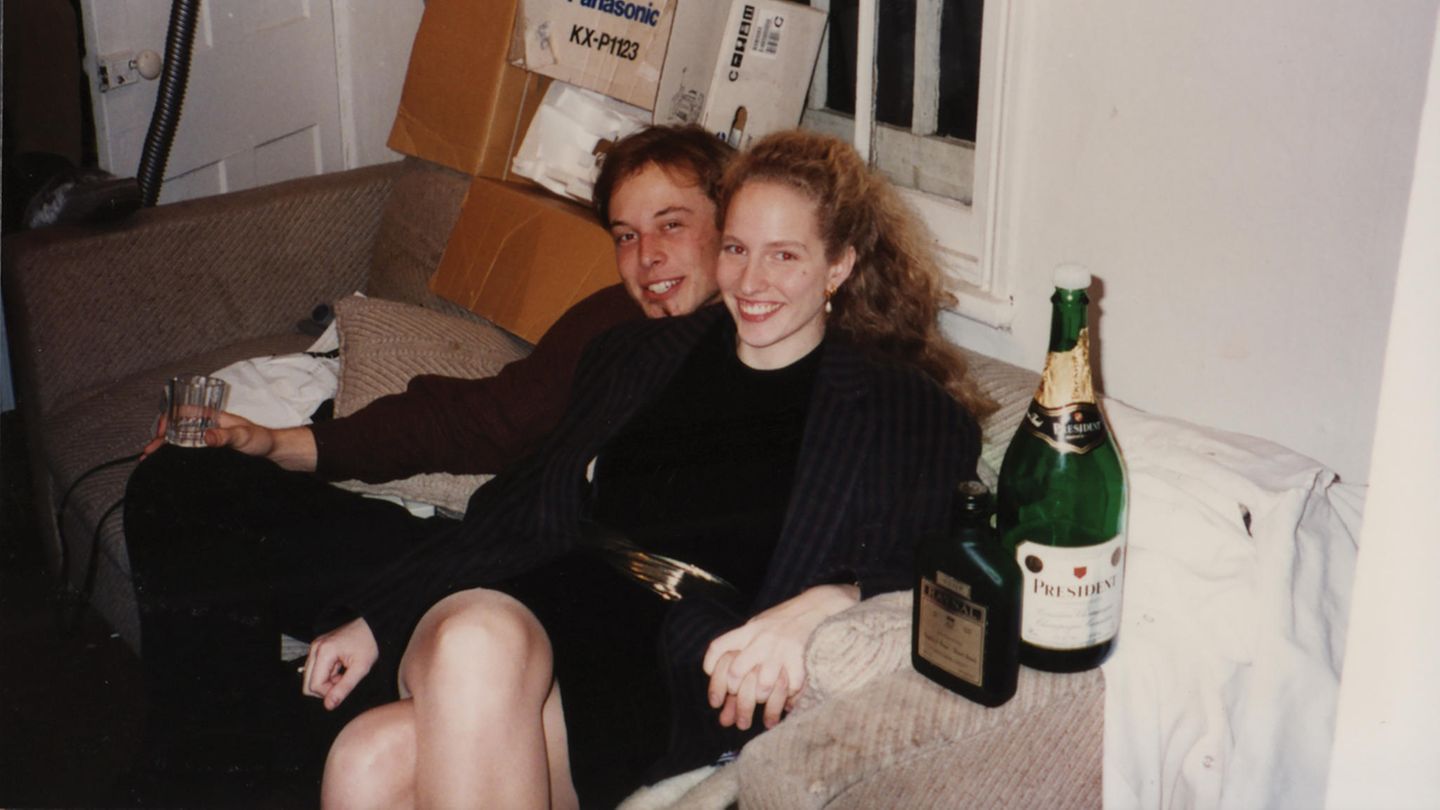 In the mid-90s, Elon Musk was a humble student - and Jennifer Gwynne's boyfriend. His girlfriend at the time is now auctioning off memorabilia from that time.
If the supposedly big love is over, anger and disappointment often follow. Then old photos and other mementos quickly end up in the garbage or in the flames, sometimes simply out of self-defense. Sometimes, however, it can also be worth keeping these objects - especially if the former partner then rises to become the richest man in the world.
That's with an estimated net worth of about $270 billion Elon Musk, the CEO of Tesla and SpaceX. But 28 years ago, Musk was just a regular college student — and Jennifer Gwynne's boyfriend. The American met him in 1994 at the University of Pennsylvania. Now she is auctioning off memorabilia from the time together, including 18 photographs.
Memories of Elon Musk: photos, necklaces, cards

You can see the young Elon Musk with his girlfriend in his student digs, in one photo he is hanging laughing from a desk. The highest bid so far at the online auction was for a birthday card Musk wrote to his then-girlfriend. "Happy Birthday Jennifer (aka Boo-Boo). Love Elon," it read. Someone has 10,001 for it U.S. dollar required.
Also coveted is a necklace that Musk gave to his girlfriend. It is being offered along with two photos of Musk and Gwynne with Musk's mother and in a group. Her boyfriend at the time gave her the necklace for Christmas in 1994, Gwynne reports: "His mother had some of these necklaces in a box in her bedroom. Elon told me they came from his father's emerald mine in South Africa." The auction is open until Thursday German time. According to Jennifer Gwynne, she wants to use the proceeds to finance her son's studies.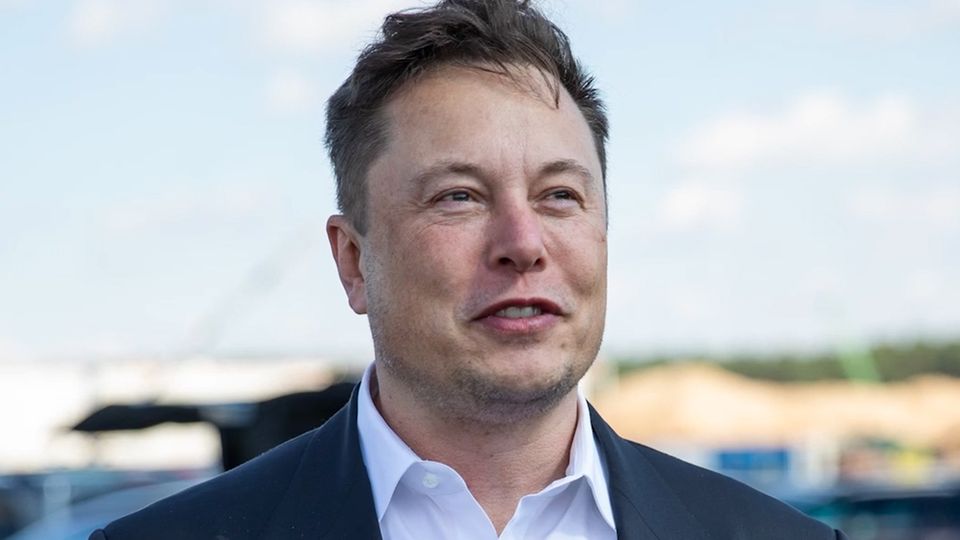 Gwynne and Musk dated for just a year during college. They split when Musk moved to California for getting admitted to Stanford University. However, he dropped out of the study program after only two days to devote himself to his startup Zip2, which he founded together with his brother.
Source: RR Auction