Elections in Kenya: President Ruto, the dynasty killer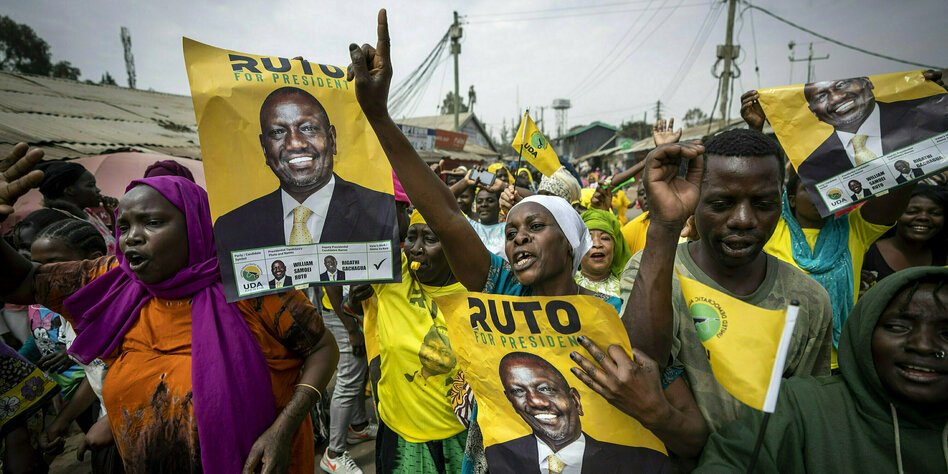 A new era begins in Kenya with the inauguration of William Ruto. The "Hustler" stands for those who made it through hard work.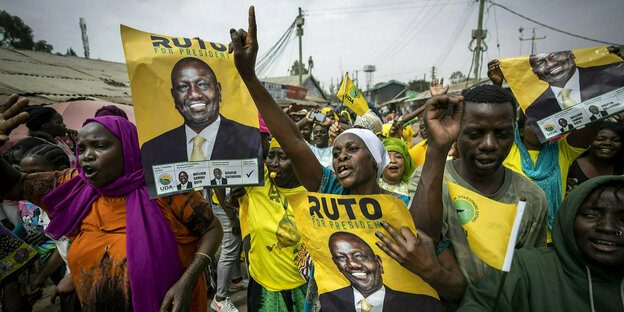 On September 13th Kenya got a new president. William Ruto was sworn in as the fifth President of the Republic of Kenya, just over a month after his election victory. The previous Vice President won twice – first at the ballot box and then at the Constitutional Court, the the election challenge of the main opponent, Raila Odinga rejected. Although Ruto had been vice-president under President Uhuru Kenyatta for ten years, his victory was a victory over Kenyatta, who had supported his former arch-rival Odinga as his preferred successor and opposed Ruto.
A new era is beginning in Kenya with the inauguration of 55-year-old William Ruto. Across the land his victory stands for that Victory for those who made it to the top through hard work and business acumen about those who have always been at the top - the "hustlers", as Kenyan English calls those who climb up on their own, about the "dynasties". Uhuru Kenyatta and Raila Odinga are the sons of Kenya's first presidents and vice presidents after independence from Britain in 1963, Jomo Kenyatta and Oginga Odinga. Between the two Kenyattas, Kenya had only two other presidents.
Like most African countries, Kenya is a country where the president can very easily amass wealth. So the families that have been in power so far are extremely rich. William Ruto, on the other hand, who was born into a poor family, worked his way up himself, a "hustler". His struggle for advancement is a role model for millions of young people in Kenya from underprivileged backgrounds. They supported him in large numbers in the election to overthrow the "dynasties". The fact that he is now extremely rich himself was not a disadvantage for him, although his opponents tried to accuse him of corruption.
Kenya is one of Africa's largest economies, and the current per capita income of 1,550 US dollars per year is respectable by African standards, but the gap between rich and poor remains immense. When the East African states gained independence in the early 1960s and the world was divided into blocs East and West, Julius Nyerere, socialist president of pro-eastern neighbor Tanzania, slandered Kenya as a "one eats one"-Society in which everyone takes advantage of his neighbor. Jomo Kenyatta of capitalist, pro-Western Kenya countered that Tanzania was a "one eats nothing"-Society in which everyone lives together in misery. These characterizations are still widely used today.
He's not naive
But within 24 hours of taking office, Ruto surprised his supporters. He overturned the petrol price subsidy that his predecessor had granted to cushion price increases resulting from the Ukraine war and the Covid 19 pandemic.
The "Hustler" Ruto may side with the masses, but he's not naïve. He's inheriting large foreign debts, lenders are getting impatient, and the quicker people get used to hard times, the better, in his view. Ruto is a seasoned businessman and he will leverage Kenya's financial and technology sector advantage to expand Kenya's economic dominance in East Africa. Kenyan companies are already the biggest players in the banking sector of the Democratic Republic of the Congo and in the telecom sector of Ethiopia, the region's two giants in terms of population. The hustle has begun. Interesting times are coming.
From English: Dominic Johnson
"hustler"