Earthquakes in Ecuador and Peru: fatalities in the poorest areas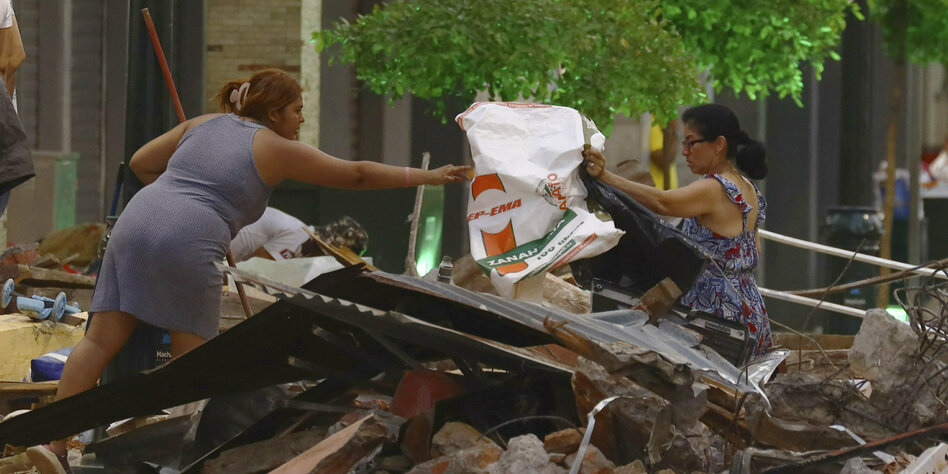 At least 15 people have died in an earthquake in southern Ecuador. Another 381 people were injured and more than 100 buildings were damaged.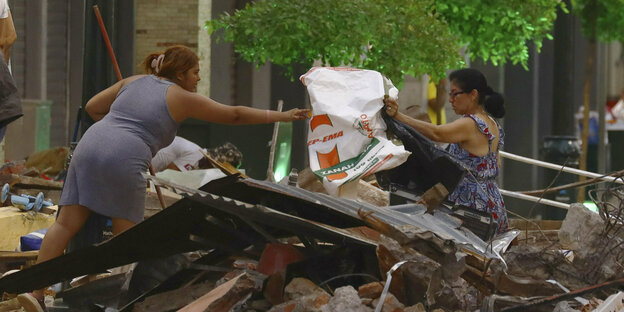 QUITO ap | A strong earthquake killed at least 15 people in Ecuador and Peru on Saturday. Hundreds were injured and houses collapsed in communities from the coast to the highlands. People ran into the streets in panic when the earthquake caused buildings in the metropolis of Guayaquil on the Pacific to sway. The USGS said the magnitude of the quake was 6.8. It had its center about 80 kilometers south of Guayaquil.
Many of the collapsed buildings had one thing in common: they were occupied by poor people and did not meet building standards in a seismic country. Architect Germán Narváez from Quito said these houses, often built with adobe, are structurally unstable without foundation, structure and technical design. "At critical moments of seismic movement, they tend to collapse."
Ecuadorian President Guillermo Lasso said 12 people died in the coastal region of El Oro and two in the Azuay highlands. Authorities put the number of injured at 381. Peruvian Prime Minister Alberto Otárola said a four-year-old girl died when his family's home collapsed in the Tumbes region bordering Ecuador. According to authorities, four buildings collapsed in Tumbes.
Juan Vera lost three family members in the earthquake and his niece's house collapsed. The authorities should not have allowed them to live in the old house, he said at the Machala Municipality Morgue, where he was awaiting the release of the three bodies. "Because of its age, this house should have been torn down," he said. "I'm sorry, but the mayor's office is the agency that has to regulate these things through their planning departments so that these buildings are in good condition for renting and occupancy." The government has offered to pay for the funeral of his niece, her baby and partners to take over.
An earthquake further north on the Pacific coast in a sparsely populated part of Ecuador killed more than 600 people in 2016.