Drew Barrymore on their childhood relationship that Spielberg once arranged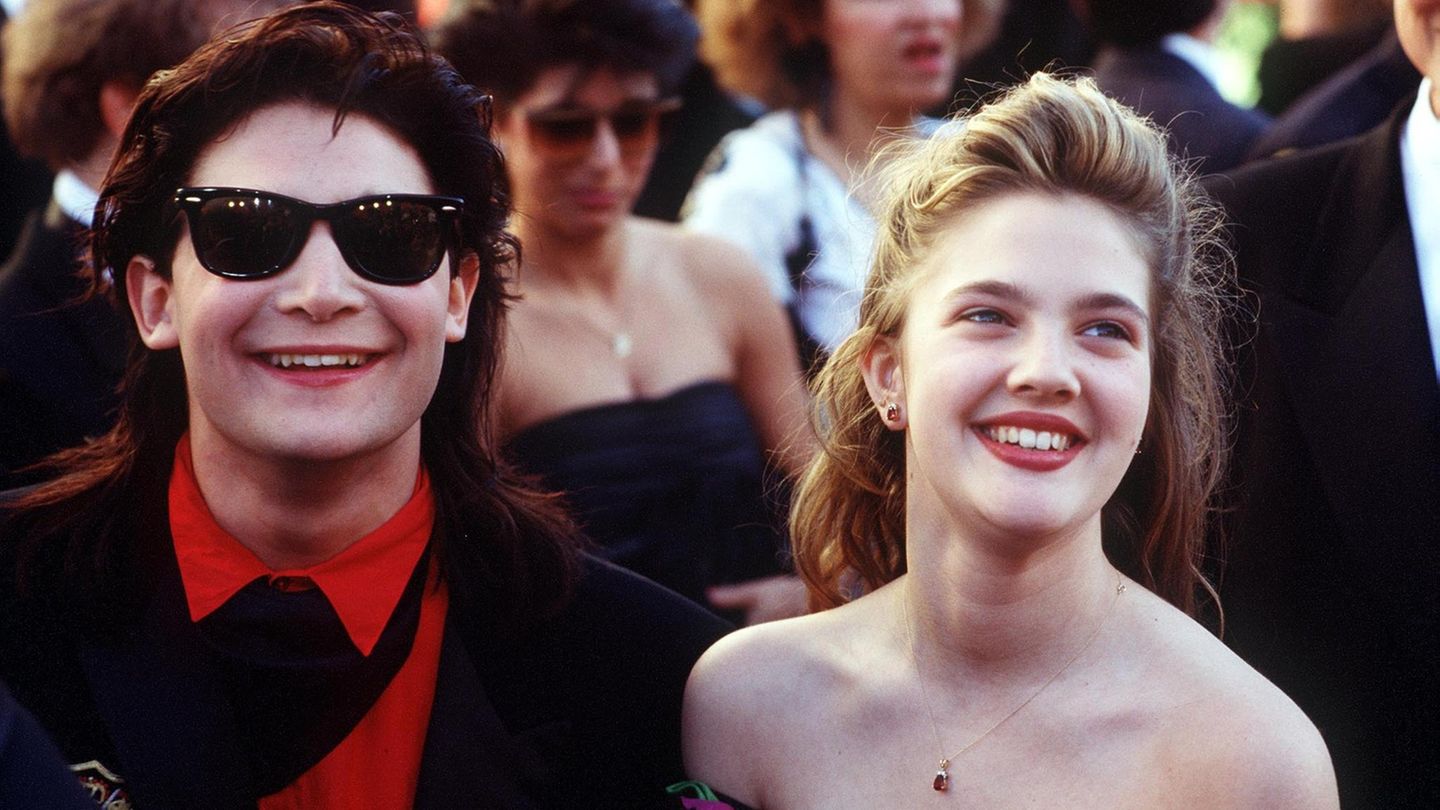 "We were still children"
Drew Barrymore opens up about their childhood relationship that Steven Spielberg once arranged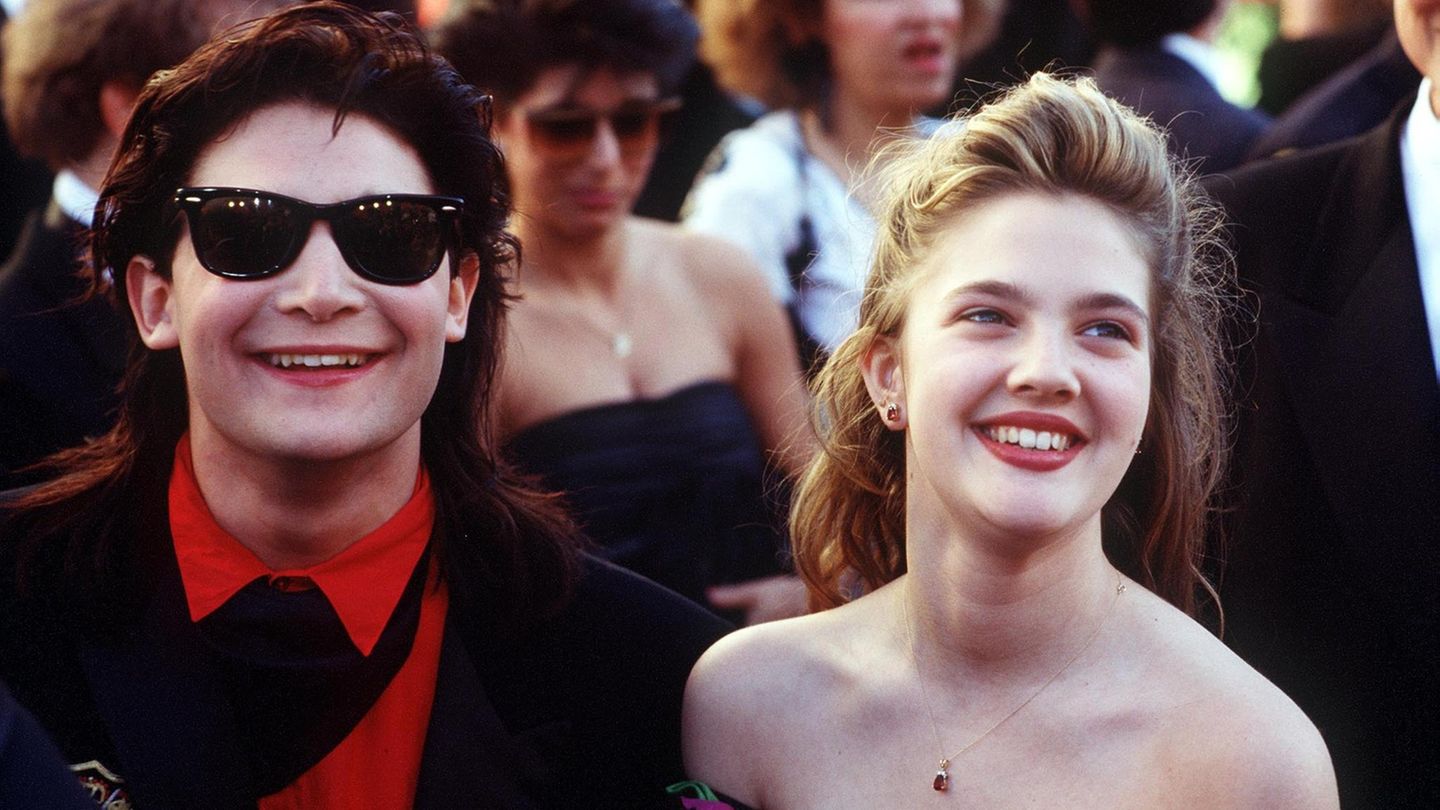 Drew Barrymore and Corey Feldman had a wild relationship full of parties and binge drinking when they were young. Now they talked about the beginnings of love on The Drew Barryman Show. Barrymore was just ten on the first date. Star director Steven Spielberg had threaded it.
While others were still playing with barbies, Kinderstar drew Drew Barrymore already around the houses. She is said to have been drunk for the first time when she was nine, smoked her first joint a year later, and switched to cocaine when she was twelve. And men also aroused her interest early on. How early, that's what she said on the "Drew Barrymore Show".
It was a reunion full of nostalgic memories. Barrymore invited Corey Feldman to the show. The two had a lot to talk about after a quarter of a century without meeting. After all, Feldman was one of Barrymore's first loves. "We were literally kids," he said, not exaggerating. She was about ten and he was three years older when the actors first started dating. Barrymore had a hard time remembering it, but Feldman all the better.
The first date at the age of ten

The two went to the cinema in a classic way on the first date. Of course not without help, after all they were still children. He lived with his grandmother, she with his mother and both were still years away from having a driver's license. "It was so cute," said Feldman. "We walked across the street and you held up your little hand for me to hold. And I held your hand and we walked across the street." He doesn't remember the film anymore, but he does.
The meeting of the two child stars at the time was arranged by Drew's mother through her godfather: Steven Spielberg. "My grandmother said, 'We got a call from Stevens [Spielberg] get office. The little girl from ET wants to meet you because she has a crush on you,'" Feldman said. True, she had a crush on him, the actress admitted, "But everyone had a crush on you!".
It was initially to remain this one date until they started a second attempt at the end of 1989 – Barrymore was now 14 and Feldman 17 years old. This time we didn't go to the cinema, but to the Oscars. "I remember you wanted to go and I was lucky enough to be your date," Barrymore said. She was completely underdressed at the time, but he looked "so cool". This time it worked. The two became a couple.
After his death
Child star, drugs, scandals: Aaron Carter's life between the extremes
Barrymore: "You were such a safe place for me"

It was a turbulent time. "We celebrated, we didn't celebrate," Barrymore said. Feldman put it a little more bluntly: "We got sober together, we got sober together…". A nod to both child stars struggling with early fame. Drug and alcohol excesses were the result. At the end of the 1980s, Barrymore, still a long way from coming of age, went through several rehab sessions. "You sobered up first; you got your life together first. It took me a few more years," Feldman elaborated.
The wild teenage love didn't last long. Nevertheless, both look back fondly on this time. Feldman was "such a safe place" for Barrymore. "We were such good friends," she reminisced. He agreed. It was a great, sweet affair – "for the three months it took or whatever".
Source: The Drew Barrymore Show, People