Draupadi Murmu sworn in: India's first indigenous president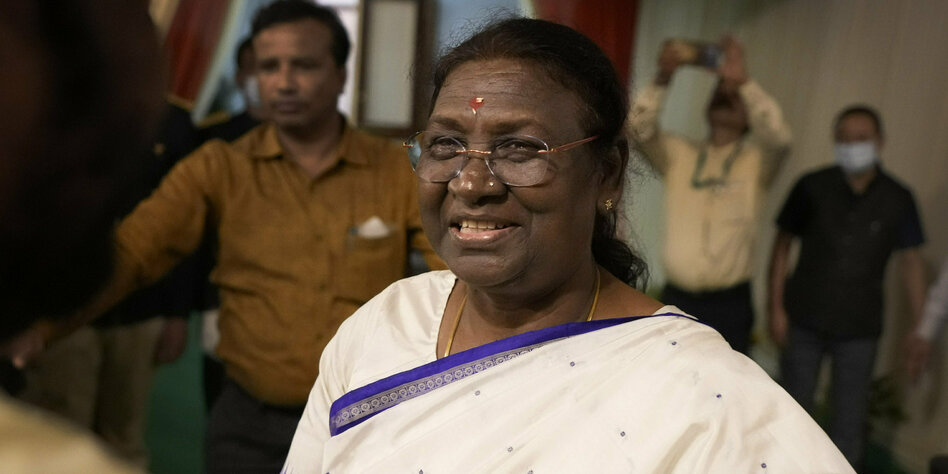 As President of India, Murmu's tasks are primarily representative. It strengthens the position of Hindu nationalist Prime Minister Modi.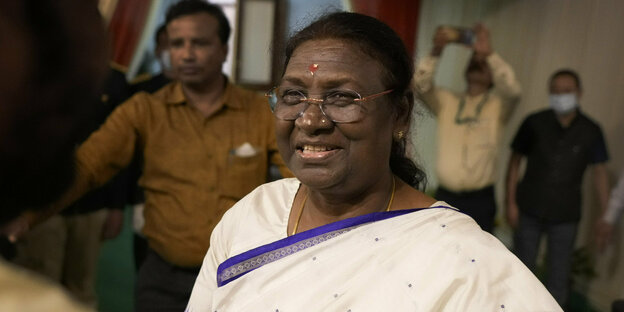 NEW DELHI afp | Draupadi Murmu is first Representative of a disadvantaged indigenous minority sworn in as the new President of India. It is an "enormous satisfaction" for her that people who "have been disadvantaged for centuries" now "recognize themselves in me," Murmu said on Monday after taking the oath of office in front of the Indian parliament. With Murmu, who belongs to the indigenous group of the Santal, a woman has become the head of state for the second time, where she mainly has representative tasks.
Before being sworn in, Murmu, who was born in the eastern Indian state of Odisha, visited a memorial to Indian independence hero Mahatma Gandhi. Murmu was elected last week with 64 percent of the approximately 5,000 members of the two chambers of parliament and the regional parliaments.
The 64-year-old politician was previously from the ruling Hindu nationalist party BJP Prime Minister Narendra Modi been nominated. Murmu succeeds Ram Nath Kovind, who the Dalit caste, the lowest in the Hindu caste system. Before entering politics, she worked as a teacher in the eastern state of Odisha. Most recently she was governor of the neighboring state of Jharkhand.
Observers believe Murmu's election will strengthen Prime Minister Modi's base among poorer indigenous communities, increasing his chances of winning the 2024 election. In the political system of India, most of the government power rests with the Prime Minister. However, the President can send certain bills back to Parliament and has a central role in forming a government.