Donald Trump's meaningful announcement has what it takes to finally tear the United States apart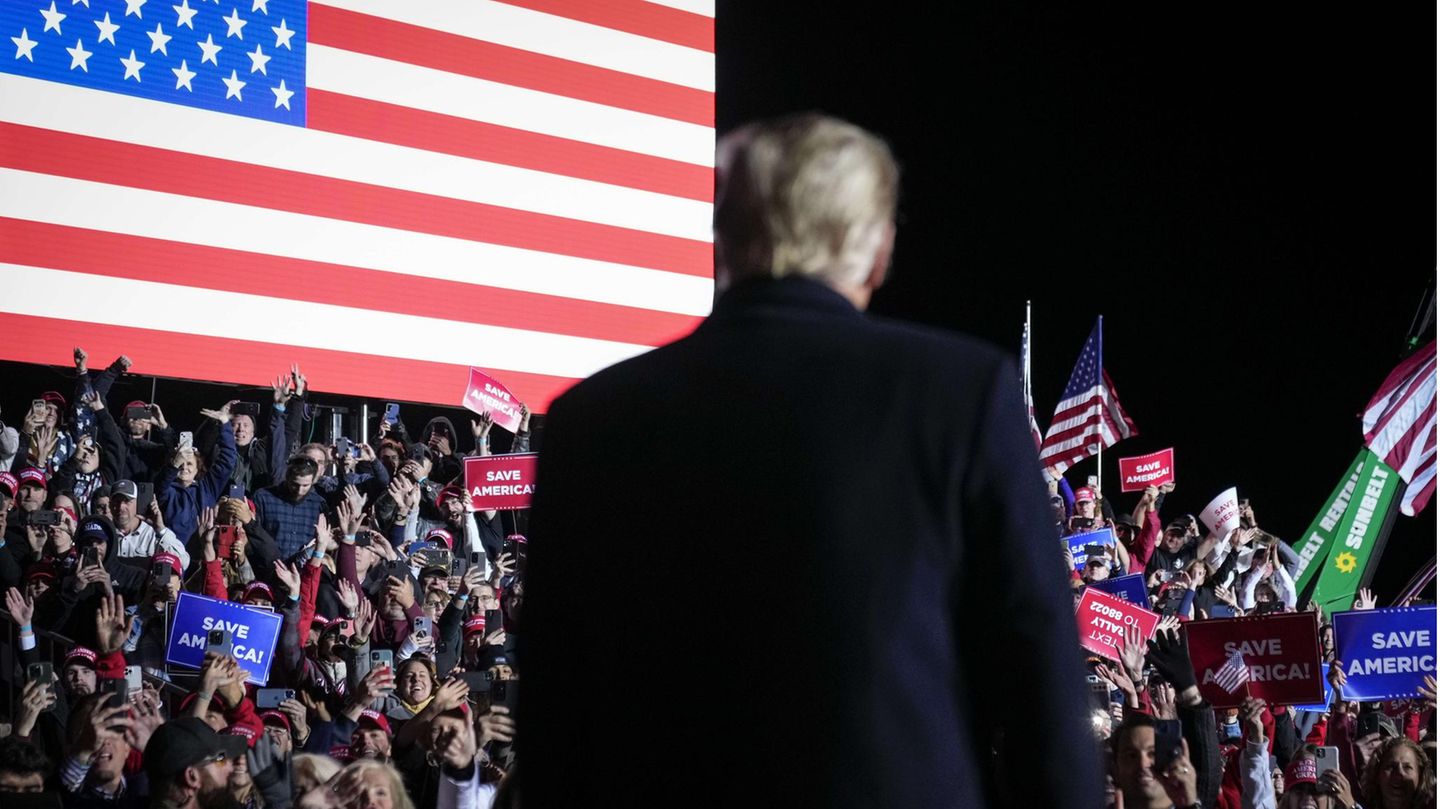 opinion
Possible presidential candidacy
Donald Trump's meaningful announcement has what it takes to finally tear the United States apart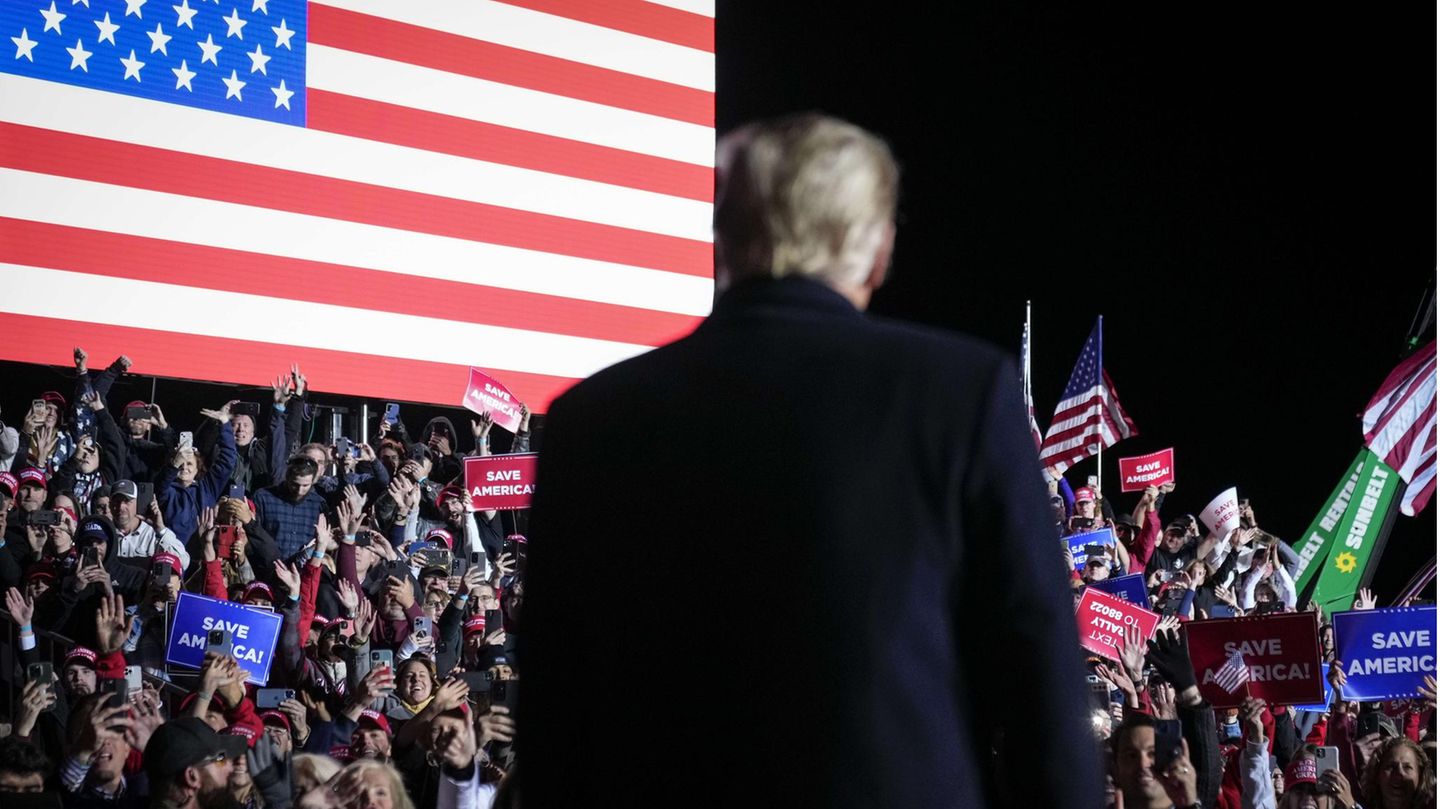 In Dayton, Ohio, Donald Trump announced an announcement for next week. He will then almost certainly announce his candidacy for the presidential election. This is already bad news for the US.
had 14 seasons donald trump hosted the reality TV series "The Apprentice" while internalizing the typical quirks with which such formats keep viewers engaged. The ex-president still has an almost masterful command of the vague but all-encouraging announcement of what could be expected next week. So in seven days. This is November 15th and on that day he will make a "very big announcement," Trump happily announced at a campaign appearance in Dayton, Ohio.
Anything but the candidacy would be surprising

The former head of state is likely to make his decision next Tuesday presidential candidacy announce. Anything else would be extremely unlikely. Even before his inglorious departure from the White House, he had insisted that he had been cheated out of the 2020 election. Since then, he's been touring the country in a kind of permanent campaign, keeping his supporters happy on big stages – always with the unspoken prospect of re-entering the race for US President.
So next week it should be official what most Americans suspected anyway, some hoped for and not a few feared. There was actually only speculation about when exactly he would announce his candidacy: before or after the forthcoming midterm elections. Some assumed that Trump would link the vote on parts of Congress with the vote on him as a person, others believed that he first wanted to see how "his" candidates would do in the midterms. By announcing the announcement, the expresident now both variants are interwoven. If the congressional elections go wrong for him, he can always retire. But it doesn't look like that.
How are Trump's candidates performing?

According to the polls, his Republicans are likely to gain control of the House of Representatives, in which all 435 seats will be filled. In the Senate, 35 of the 100 seats will be reassigned, and the race will be tight here. Noisy models of opinion pollsters and pollsters like Nate Silver it is more likely that the Democrats there will also lose their wafer-thin majority. For Trump, the performance of those candidates he supported during the campaign will be more important. Because approval of their positions is approval of his positions. Especially if the so-called election deniers prevail, who relentlessly repeat the false claim made by the 76-year-old that the presidential election had been "stolen".
The more successful the Trumpists are within the conservative party, the greater the chance of being nominated by the Republicans as an official candidate in the summer of 2024. It's likely, but not certain. Because in the party called the "Grand Old Party" (GOP), there are more credible conservatives (ex-Vice President Mike Pence), smarter (Floridas Governor Ron DiSantis) and considerably more modern (ex-UN Ambassador Nikki Haley). However, it was Donald Trump who led her back to the White House in 2016. At a time when they could hardly hope for a majority. They have since indulged in the Florida real estate mogul. Together they drifted into the right corner, their fates are inextricably intertwined.
Republicans are eternally grateful to him

Also, none of its potential competitors arouses comparable enthusiasm at the base, none has developed such a large influence within the party, no other gets away with brazen lies and bizarre conspiracy theories so easily. But above all, and for this they will forever be grateful to Donald Trump: As US President, he appointed three reactionary judges to the Supreme Court.
Read everything about the upcoming Midterms here
Of course, there is a possibility that Donald Trump will not be a candidate – because a lawsuit comes between him because of the state secrets that are openly lying around in Mar-a-Lago. Or because of his dubious practices as a businessman. Maybe other mistakes from the past will catch up with him. Some of this is even probable, but it is unclear whether and what consequences all of this will have on his candidacy and when. And yes, Donald Trump's health could also put a spanner in the works. In autumn 2024 he will be 78 years old. However, his body has never seriously let him down.
Donald Trump lights the fuse

So when the ex-president throws his hat in the ring again next week, he can expect to become the Republican presidential candidate for the third time as of November 2022. Whether the Americans will vote for him in two years is still completely unpredictable. But he will hardly accept another defeat, presumably no failure in the primary elections. His radicalized supporters could rehearse the uprising, all dams are likely to break if he should be defeated by Trump again in November 2024. His victory, in turn, could send leftists and Democratic activists to the barricades. Either way: On November 15, Donald Trump lit the fuse on the powder keg of American society.