Donald Trump: Prosecutor comments internally on protest calls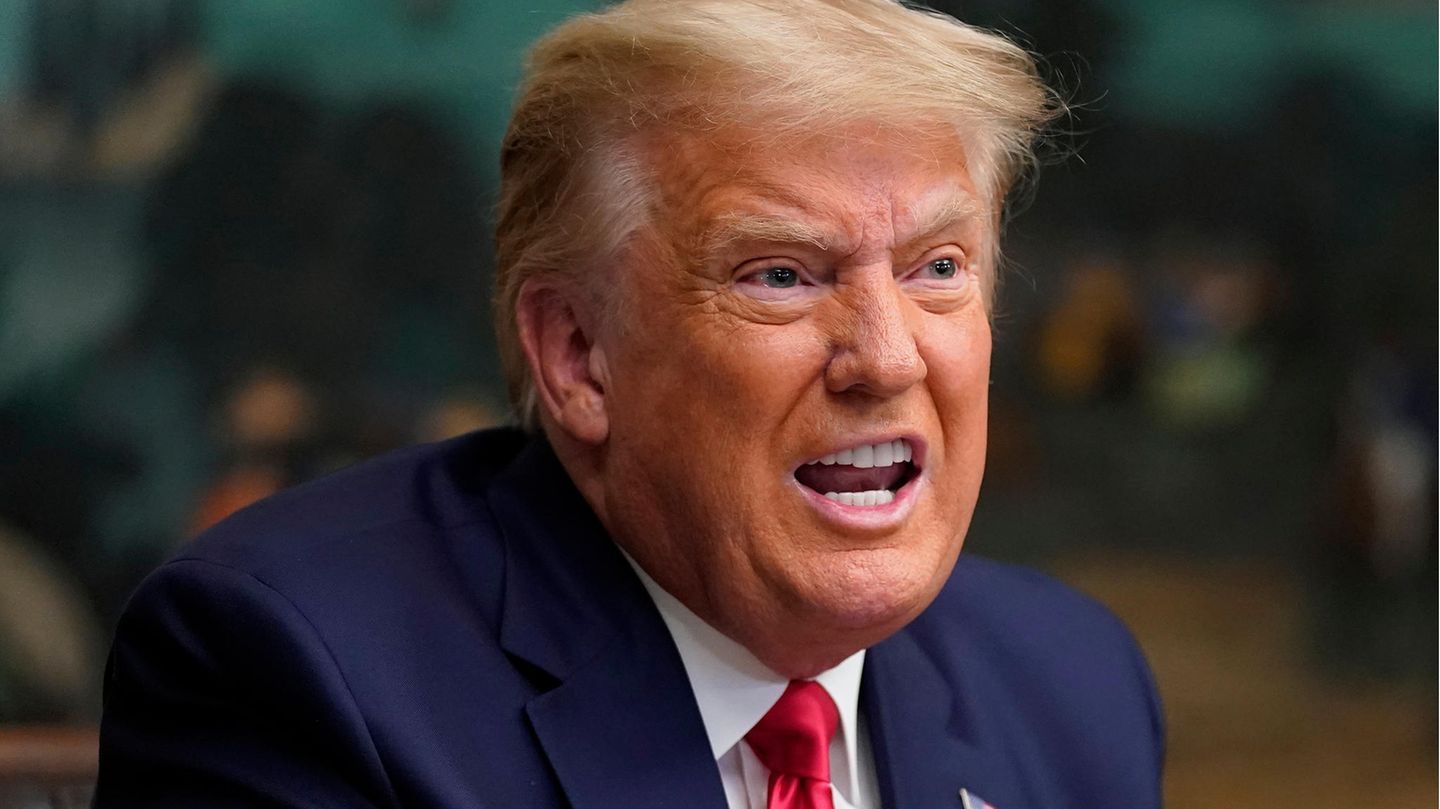 email punctured
"Every threat against us will be pursued": prosecutor comments internally on Trump's martial call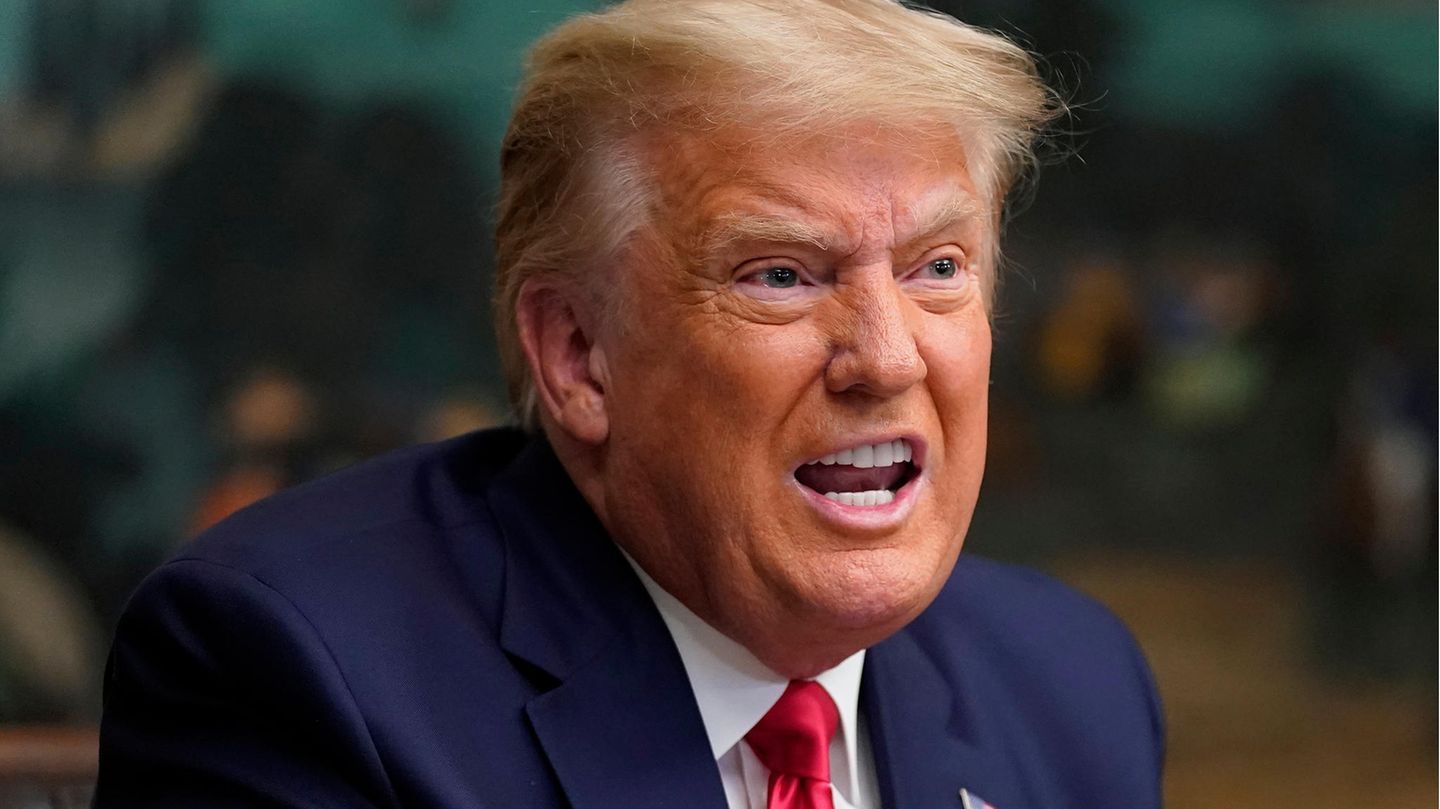 On Saturday, Donald Trump had called for protests because of an impending arrest – with sometimes martial words. The threatened public prosecutor now found clear words.
The posts on Truth Social show little restraint. donald trump posted three rants in all capital letters on Saturday, announced his imminent arrest on Tuesday and called for protests. Particularly in focus: Manhattan Attorney General Alvin Bragg. Now he has turned to his employees.
In an internal email, Bragg addresses the concerns of his subordinates without naming Trump himself. "I'm sure you've been following the reporting and public comments on an ongoing investigation by this agency," begins the e-mail published by Politico, which was actually only addressed to employees. "Please be assured that your safety is our top priority."
Clear threat

Bragg, who is only described as a "corrupt and highly political prosecutor" in Trump's appeal, takes up the protest calls in the same way that Trump's former attorney Michael Cohen interprets them (learn more here): as an open threat. "We will not tolerate any attempt to intimidate us or threaten the rule of law in New York," he said.
He has full confidence in the security guards and the police, said Bragg. "Our law enforcement agencies will ensure that any specific or credible threat is followed up and take appropriate safeguards to keep all 1,600 of our employees safe and secure."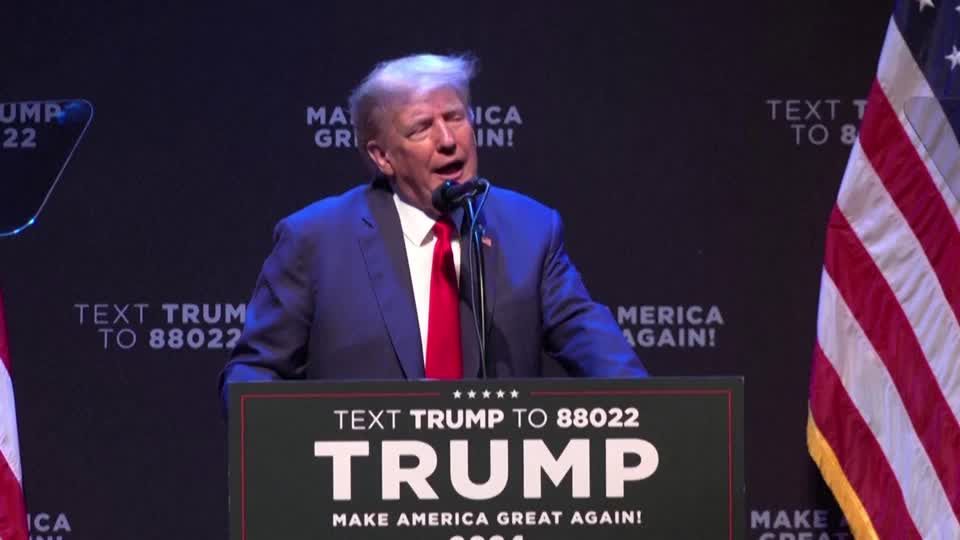 Prosecutor denies allegations

bragg and his team are currently working to hold Trump accountable for his 2016 hush money payment to Stormy Daniels. Shortly before his election as president, then-candidate Trump paid the porn actress $130,000 to buy her silence about a previous affair. His lawyer Cohen was already in prison for his part in the cover-up, and now prosecutors are said to be targeting Trump himself.
Trump, who wants to move into the White House again next year, sees the investigation as a political campaign against himself. Bragg indirectly rejects this accusation in his email. "As with any investigation, we will continue to apply the law equally and fairly."
The public prosecutor's office did not want to comment on the mail. However, Bragg also addresses this in his message. "We will make public statements when it seems appropriate."
Source:political