Donald Trump: Ex-President in New York accused of hush money case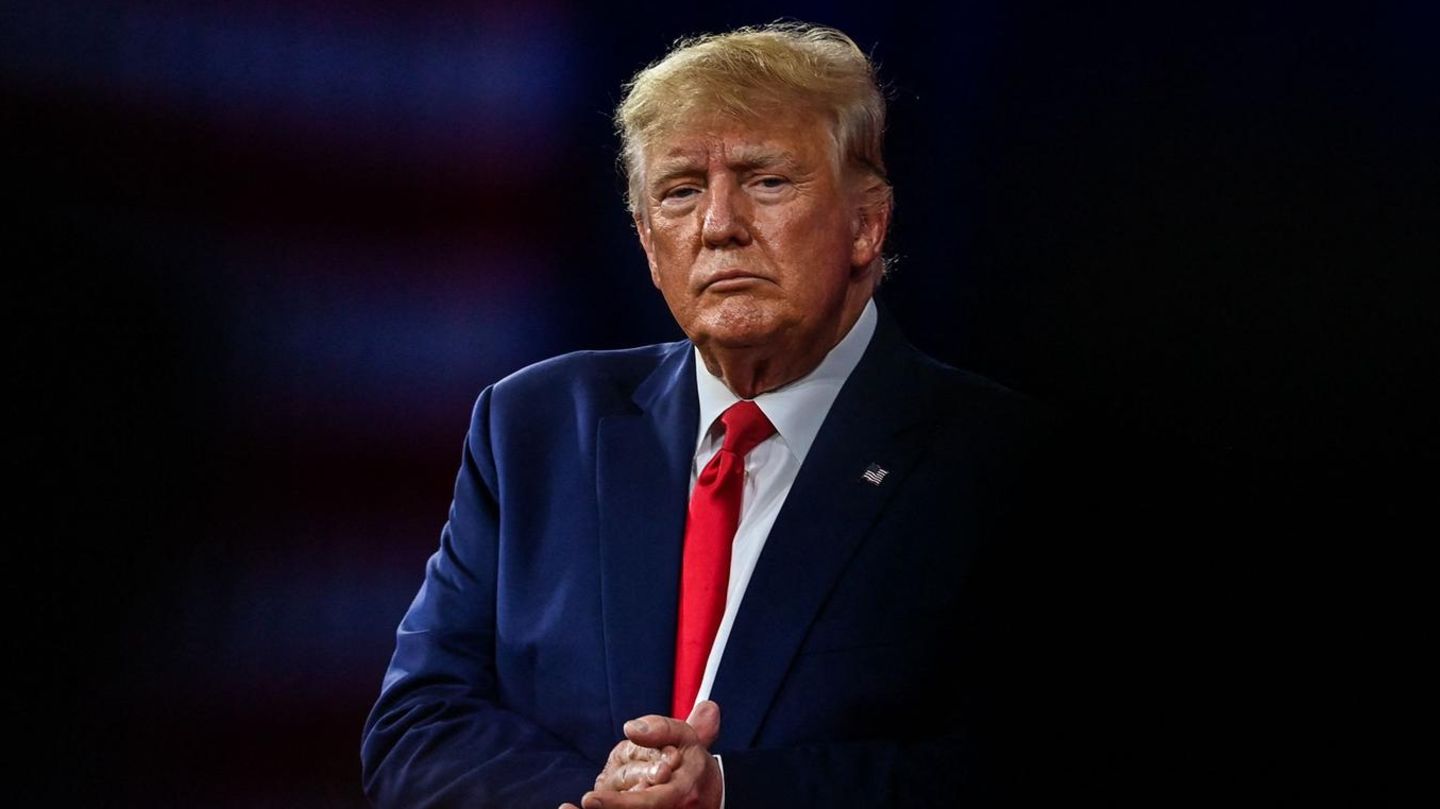 As the first ex-president in history
Donald Trump is accused in the hush money case – and criticizes "political persecution"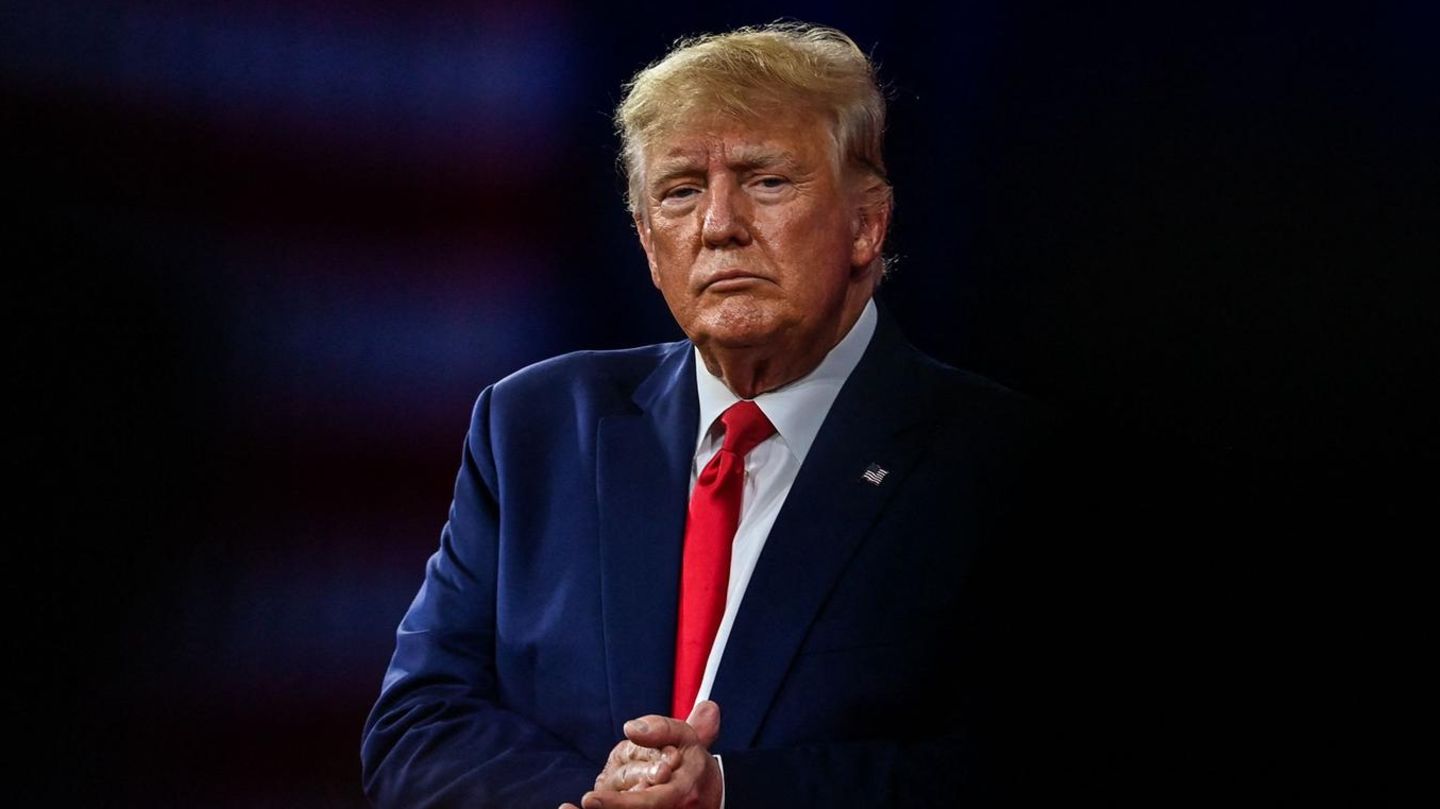 The rumor mill about Donald Trump has been simmering for days, now it has happened: The grand jury in New York has decided to indict the former US President.
Republican Donald Trump is the first ex-president in US history to have been indicted. As several US media reported on Thursday, the responsible grand jury in New York voted to indict Trump for having paid hush money to porn actress Stormy Daniels before the 2016 presidential election.
Trump himself was outraged. "This is political persecution and electoral interference at the highest level in history," it said in a written statement.
The ex-president had paid hush money to the actress shortly before his election as president in 2016 – this could conflict with campaign finance rules. A 23-member grand jury will decide whether to press charges after prosecutors have presented evidence. Trump had recently claimed that he should be arrested – and called on his supporters to protest.
Donald Trump becomes the first ex-US President to be indicted

A trial and potential conviction that could see the Republican face several years in prison could politically jeopardize his plans to run for president again — in terms of support from his party and the Republican base. In purely legal terms, on the other hand, Trump could theoretically also stand as a convicted criminal in the 2024 presidential election, as legal experts emphasize.
The case involves hush money payments to porn star Stormy Daniels. Daniels says he had sex with Trump in 2006. His lawyer at the time, Michael Cohen, who has since renounced his former client, said he paid her hush money on behalf of Trump during the 2016 election campaign in order to avert political damage from him shortly before the election. Trump's company later reimbursed him for the expenses in several installments.
Trump and his lawyers have granted a payment. However, the Republican denies having anything to do with the porn actress and insists that the payment had nothing to do with campaign funds. The ex-president described the investigations in New York as a "witch hunt". Most recently, the 76-year-old claimed in a social media post that his arrest was imminent. At the same time he called on his followers to resist: "Protest, take our nation back!". New York then prepared for possible protests and increased security around the courthouse in downtown Manhattan.
Other possible charges
Donald Trump is stuck with these five legal problems
Case in New York revolves around possible hush money payment

Trump's environment had previously assured that the ex-president would follow the usual procedure should there be an indictment – and would also voluntarily appear in court to find out details of possible charges. So there would be no reason for a sensational arrest. It is considered likely that Trump will be able to return home after the usual formal impeachment procedures. It was initially unclear whether there would be footage of Trump in handcuffs or police photos of him being published.
The case involves a possible crime related to campaign finance ahead of the 2016 US election. Cohen pleaded guilty in court in 2018 to multiple counts, including violating campaign finance laws — for paying hush money to Daniels and another woman . In December 2018, Cohen was convicted and sentenced to three years in prison.
In Trump's case, the question now is whether the Republican wanted to hide several reimbursement payments to Cohen. While hush money payments are not illegal in the United States, prosecutors could present Daniels' $130,000 as a campaign donation illegal in New York State. Finally, the prosecutors could argue that the hush money directly benefited his candidacy.
In a trial, Cohen would probably be the key witness to Trump's incrimination. He worked for him for more than a decade and was a central figure in several affairs involving the Republican. Cohen was often described as Trump's "cleanser" until the two broke up. In court and in the US Congress, Cohen made serious allegations against Trump, who is also facing a number of other investigations – including the attack on the US Capitol by his supporters on January 6, 2021.
Before Congress in 2019, Cohen substantiated his allegations that he had paid hush money to Daniels and the other woman on behalf of Trump. Cohen says Trump personally ordered hush money refunded to him when he was already president. So he accused Trump of criminal behavior in office. Cohen said Trump has a habit of not voicing certain instructions directly, but expressing them in a kind of "code" that he followed
Note: This article will be continuously updated due to the situation.
mad/nik/les
DPA
AFP