documenta fifteen is finally over: the party in Kassel is over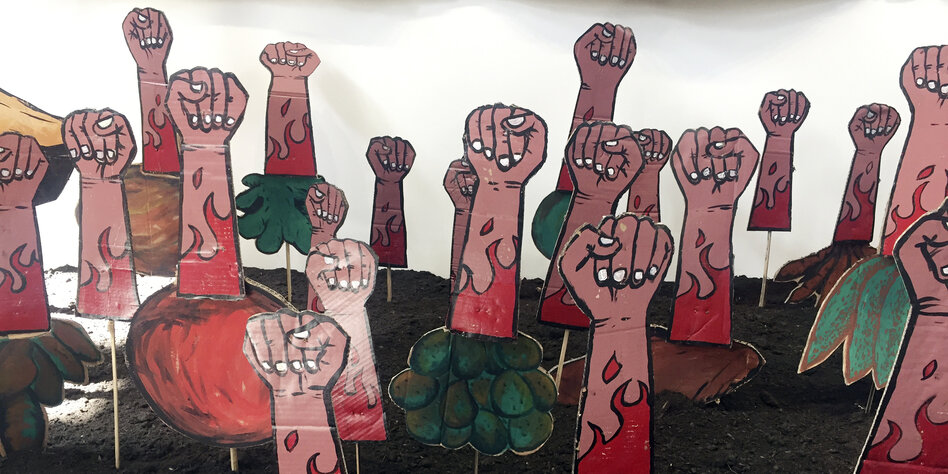 Little art, a lot of cramps and a hopelessly overwhelmed team of curators at the World Art Show. A pile of shards remains.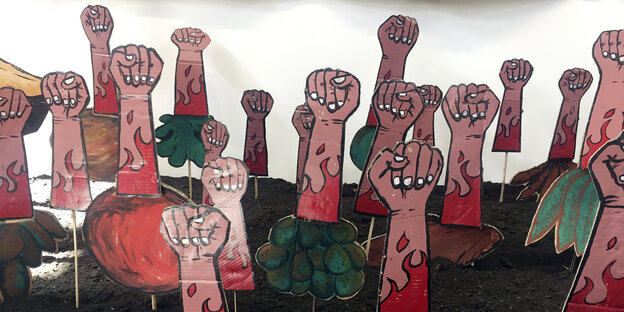 With their appointment to take over the artistic direction of documenta fifteen, they had received perhaps too large a commission. That Curatorial collective ruangrupa should create a sense of community in our present of conflict. Your parties in Jakarta in the noughties were legendary. There, in a country shaped by the brutal Suharto dictator, they would have brought a wide variety of people together under the roof of joyful art.
Something like that should also happen in Kassel, like at the last Meydan weekend of the documenta. A light projection played on the facade of a desolate industrial building, DJs played chansons from Indonesia in the 1960s, a few meters away the dancers of the Sa-Sa-Art Project from Cambodia performed a queer ballet. One felt that one sensed something of the collective processes that this documenta wanted to stimulate. An art that relies on communal experience that should function immediately.
But just a few meters further, this tipped into moral arbitrariness. A series of films was shown in the Hübner Areal, which staged clear images of the enemy with harsh images of war. The Subversive Film collective's "Tokyo Reels" series showed archive films of the Palestinian armed resistance during the civil war in Lebanon. Backed by contemporary comments, it spoke of a "Zionist conspiracy" and historical facts were distorted.
outrage rather than explanation
For the last days of the art show, this film series should be switched off or at least put into context, recommended a panel of experts commissioned by documenta gGmbH to check the art show for anti-Semitic content. Because the documenta audience was thrown into this film projection just as directly as into the graceful performance of the ballet group, surrounded by anti-Semitic agitation. Ruangrupa reacted indignantly to the recommendation, feeling racially attacked.
The documenta selection committee, which brought the curatorial collective to Kassel, also resisted the recommendation: "We defend the right of artists to examine, expose and criticize political formulas and deadlocked patterns of thought."
With this statement, the search committee seems to have rejected the concept of art to have misunderstood her own documenta. It seems as if they refer to an art that keeps its distance, whose aesthetic translation of ethical questions into a work of art also runs through a critical filter.
But this critical filter often did not exist at the documenta, neither on the level of the works of art nor on the level of their mediation. Everyone became painfully aware of that when that Taring Padi protest banner unfurled at Friedrichsplatz and his anti-Semitic caricatures came to light. The scandal was already created.
Missing aesthetic filter
Ruangrupa did not want to bring sculptures to Kassel, but art collectives. They wanted to make groups visible that often enable free cultural work in their countries of origin. With a penchant for one-sided critique of capitalism mixed with criticism of Israel, ruangrupa chose according to supposedly ethical criteria.
But they ignored the aesthetic, ignored what images could be seen at such a large art show and what messages they spread to an audience of hundreds of thousands. In interviews, when asked if they had ever watched Tokyo Reels, ruangrupa replied, you have to be able to trust.
Perhaps a new understanding of art should be celebrated at documenta fifteen, but this often resulted in uncouth art, committed to its own cause and often blind to the political complexities in which we live.
A complexity that could have been caught through the prism of reason, attentive looking and mutual enlightenment, before all the hurts happen with which the documenta is now plagued. Such a critical filter in the run-up to the exhibition would not have been patronizing or stemmed from a "Western, white" feeling of superiority, but might have resulted in a good and necessary discussion.