Discussion about immigration in the USA: There will be no open borders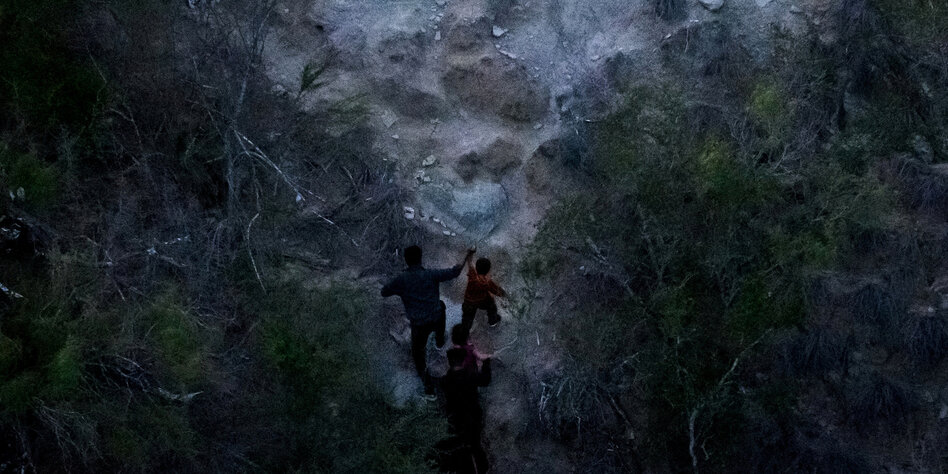 Republican governors in the US use migrants as leverage. At the same time, the left is seeking its position on immigration.
I recently helped a Colombian family of four buy four plane tickets from Medellín to Mexico. From there they plan to take the bus to the US border and then immigrate to Texas on foot. They decided to make the dangerous journey because the pandemic has exacerbated economic problems in Latin America.
This hit people from Venezuela the hardest. From the mountainous and swampy southern border of Panama, many of them and many others from South America have been reported fleeing to the United States in recent months.
From Florida comes news about an escalation of the so-called refugee crisis. Florida Governor Ron DeSantis caused a storm of protests in early September when he invited around 50 refugees from Venezuela had it flown to Martha's Vineyard, an island off Massachusetts where many liberal celebrities have luxurious summer homes. He followed the example of Greg Abbott, the also Republican governor of Texas, who bused thousands of migrants to progressive cities like Washington, DC, or New York.
Since then, there has been a heated debate about how to deal with refugees, always with an eye on the important midterm elections at the beginning of November. When the well-known documentary filmmaker Ken Burns presented his new documentary "The USA and the Holocaust" on CNN, he received a shitstorm. He had equated the deportation of the refugees to Martha's Vineyard with the treatment of Jews by the National Socialists. It is disturbing when DeSantis abuses people for political reasons as a means of pressure, even as a weapon, explained Burns.
Several armed killing sprees over the past decade were not only justified in racist terms by the perpetrators, but were also aimed directly at migrants. Even the New York Times spoke in a comment about a PR maneuver by the governor of Florida, with which he only supposedly wanted to help the migrants. DeSantis had won the sympathy of his electorate with a very relaxed corona policy in Florida and is a possible Republican presidential candidate.
Immigration is a key issue that the left must address. So far it is not clear what an emancipatory answer to the problem should look like. The left in the US is deeply divided: should there be open borders, or is it enough to decriminalize illegal border crossings?
social democrats like the author Angela Nagle fear, like Sahra Wagenknecht in Germany, that open borders have a negative impact on the wage level of all employees. More anarchist-oriented voices like Noam Chomsky warn that even a debate on this question endangers refugees.
However, there will be no open borders in a capitalist system. Rather, we need to address the conditions that drive ongoing migratory movements in different regions of the world and ensure that there are legal avenues for them to become naturalized in more developed and presumably more stable economies.
More importantly, the working class will not be divided by immigration debates. It must be ensured that everyone who comes to the United States to work here has full civil rights, including the right to work for universal wages and to be able to vote for their political representatives.
Translated from the English by Stefan Schaaf