Diplomacy in the Ukraine War: Unofficial talks in Ankara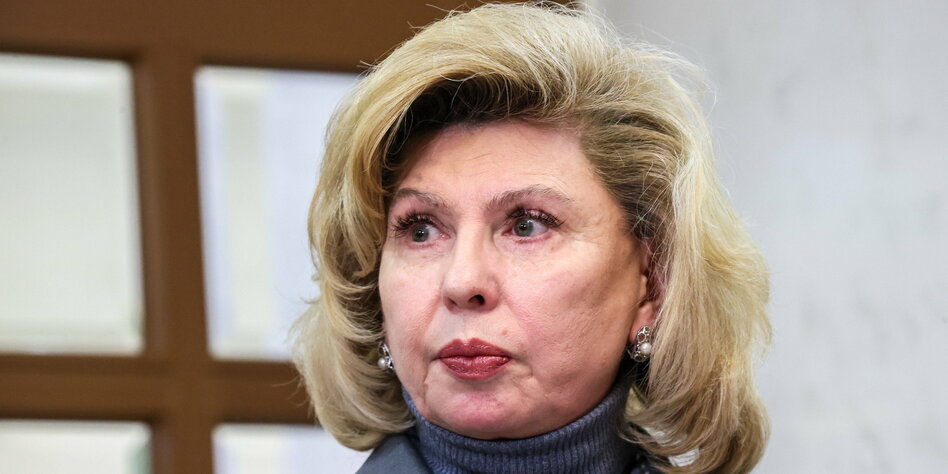 On the fringes of a conference, Russia and Ukraine agreed on a prisoner exchange and a "humanitarian corridor".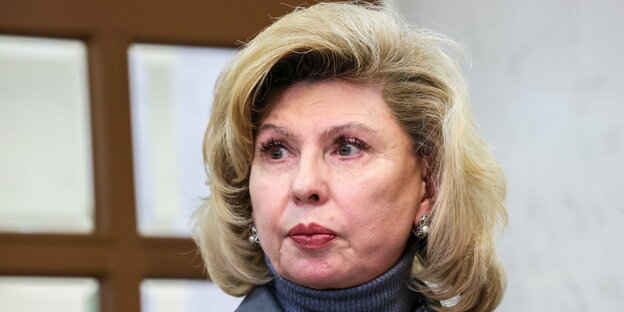 BERLIN taz | As fighting continues in Ukraine, the warring factions appear to be talking behind the scenes. This was also the case on Wednesday in Ankara: Human rights representatives from Russia and Ukraine met in a hotel as part of the conference "The Future of Human Rights in the 21st Century" held in the Turkish capital. Later, the Turkish chief ombudsman, Şeref Malkoç, also took part in the talks.
According to information from Turkish news agencies DHA and Anadolu the focus of the meeting was the prisoner exchange. A joint roadmap should be in place by Thursday to enable the exchange of 40 prisoners and a "humanitarian corridor" for the evacuation of children, women and the wounded from Ukraine.
Russian High Commissioner for Human Rights Tatyana Moskalkova told the Russian state news agency RIA that "important words about the need for a ceasefire" were spoken during the meeting in Ankara. Moskalkova also called on the Turkish leader to stop supplying arms to Ukraine. Human Rights Representative in the Ukrainian Parliament, Dmytro Lubinets, tweeted later that primarily "humanitarian issues and the provision of human rights assistance" were discussed.
Turkey has wanted to present itself as a mediator during the nearly 12 months of Russia's war of aggression against Ukraine. In the first week of January, Turkish President Recep Tayyip Erdoğan called on Russian President Vladimir Putin for a "unilateral ceasefire" in a telephone call. Moscow is linking a dialogue with Kyiv with the condition that the Russian-occupied territories be taken into account.
Turkey as an intermediary
Ukraine wants the borders that were in place before the war Donbass reigned, restore. In July 2022, Ukraine and Russia, mediated by Turkey and the United Nations, agreed on a grain export corridor – a deal that marks Erdoğan's success on several fronts. Because in Turkey the parliamentary and presidential elections are coming up this year. According to Ukrainian and Russian information, 50 prisoners of war have already been exchanged under Turkish mediation since the beginning of the war.
Tatyana Moskalkova has been the Human Rights Commissioner of the Russian Federation since 2016. She was confirmed in office in 2021. Moskalkova has been a member of the State Duma for the Fair Russia party since 2007. The political scientist and fully qualified lawyer Lubinets has been working as human rights commissioner in the Ukrainian parliament since last year.