Diary novel by Dirk von Lowtzow: From the gorge at Friedrichshain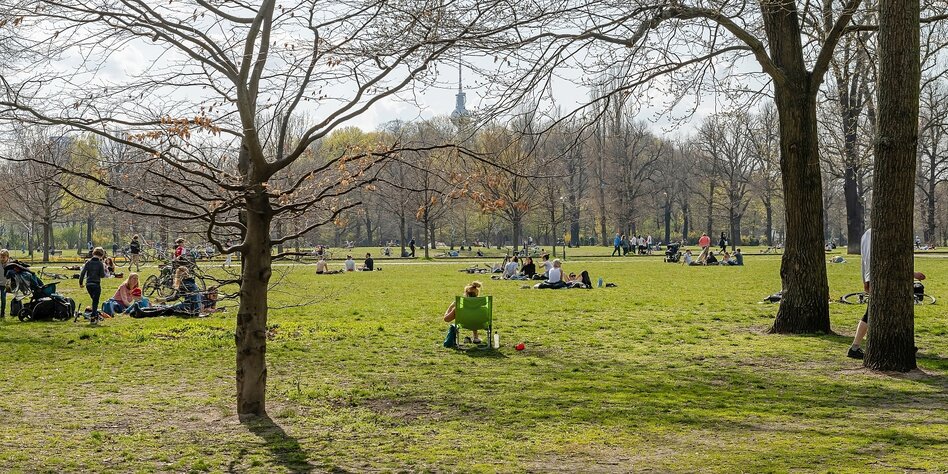 Tocotronic singer Dirk von Lowtzow also outlines the phase of the lockdown in his book "I dive up". A life with monsters and no performances.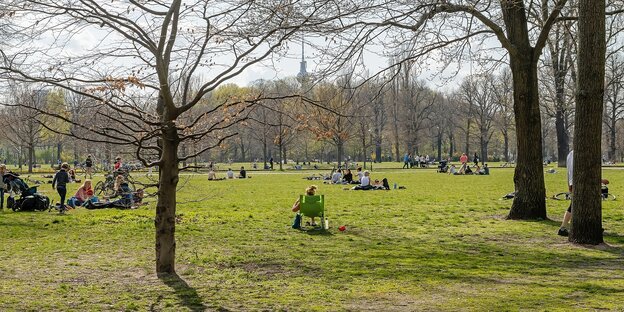 Do we still remember the days of deceleration? When life seemed to stand still. Bars, restaurants, cinemas, theaters and concert halls had to close during the pandemic. No more travel. For many it was a major turning point. You had to change your habits. Walks together instead of social gatherings. Parks and urban recreation areas experienced a renaissance.
Much of what previously promised fun was now considered risky. After all, the fine dust pollution decreased for a short time. Sectors were under economic pressure. Many freelancers in culture or gastronomy were doing badly.
Already in 2019 Tocotronic singer and author Dirk von Lowtzow in his first book "Aus dem Dachsbau" (From Childhood and Youth). told in the Black Forest hell. The awakening is described here in literary miniatures and what shaped it biographically and artistically.
"I appear" is now a kind of sequel. When the book was agreed between the publisher and the author, the pandemic was not in sight. And not that either the already composed 13th Tocotronic album "Nie wieder Krieg' would appear only after the outbreak of a war of aggression by Russia against Ukraine.
Sleeping seal under the bed
There was certainly something comforting about writing during the pandemic for von Lowtzow. "I emerge" takes the chronological form of a diary. In the recording of January 25, 2021, he logs: "It's unimaginable, but I haven't touched my guitar for over half a year. The black suitcase lies under the bed like a sleeping seal. I dare not wake him, let alone open his mouth. It's quite possible that my behavior has spoiled everything I've built up over the past few years. The Lord of Song notices my contempt. He is silent, but he does not forgive."
When reading "I emerge", the readers will remember a phase that was not far in the past and that determined everyday life in general. "March 22, Berlin: In the park, I try to avoid oncoming pedestrians and feel like a character in a video game."
And he talks about his excursions into the surrounding area to the archaic-looking, disused sewage farms in north-east Berlin: "29. March Berlin: J. and I are going on an expedition to the marshes. We park next to a small snack bar, as we always do when we visit this strange landscape that begins where Berlin ends. Beyond the electric fences is a group of donkeys. The animals look coyly at us, as if they had just eaten something up."
But von Lowtzow is not a naturalist. He also lends the Rieselfelder, Berlin's former cesspool, a mysterious atmosphere: "We went to a forbidden zone, in the center of which we could learn everything about our fate." There is an associative one on the opposite page of this diary entry Black and white photography. It shows a small pedestrian bridge that leads over a narrow canal with marsh grasses surrounded by dense forest.
Bear vignettes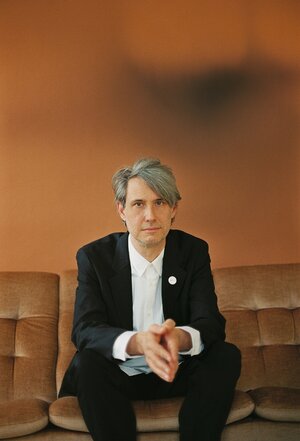 In addition to some bear vignettes drawn by the author himself, the book includes other atmospheric photos. Cellars, crumpled bed linen, roadside containers. From the sky, branches and trees. Are the motifs references to a para-reality, as already staged by Lars von Trier in the mini-series "The Kingdom" (1994) and contrasted with the imagery of the mainstream? Black Romance?
The question also arises as to how much this literature should be interpreted biographically. The author talks about encounters with artists and musicians or talks about what he is reading at the moment. And he gives insights into the astonishing chains of associations in his world of ideas.
"In August 2019, I composed the song Sirius in my mind in the shade of a tree on a lake in Brandenburg, whose lawn was occupied by bathers tattooed with runes," he recalls in a flashback. He had previously noted: "The heat bothered me too, especially in the last days of August, the days of Sirius, the dog star that WGSebald writes about at the beginning of the 'Rings of Saturn'." Sebald, Von Lowtzow and a Brandenburg Lake.
I'm a third
The scenic linking of the special with the everyday makes the notes readable in an unpretentious, multi-layered way. In a brief scene, theater director René Pollesch confronts the author: "You are only satisfied when, in your perception, it is no longer you who is singing, but a third party."
I is a third party. An electrifying realization, attractive for an author who is sometimes not only chased by shadows in his songs, but by his own hand.
The terrestrial, the extraterrestrial and the transcendent. The lyrical throat can lead the musician and author into the mysterious underwater world of Undine or directly to the Tocotronic song "I dive up", the title of the book. This I don't want to be an educated citizen. But it also states: "Discoveries and references make the work what it is."