DFB team ready for the World Cup? 5 trouble spots that need answers!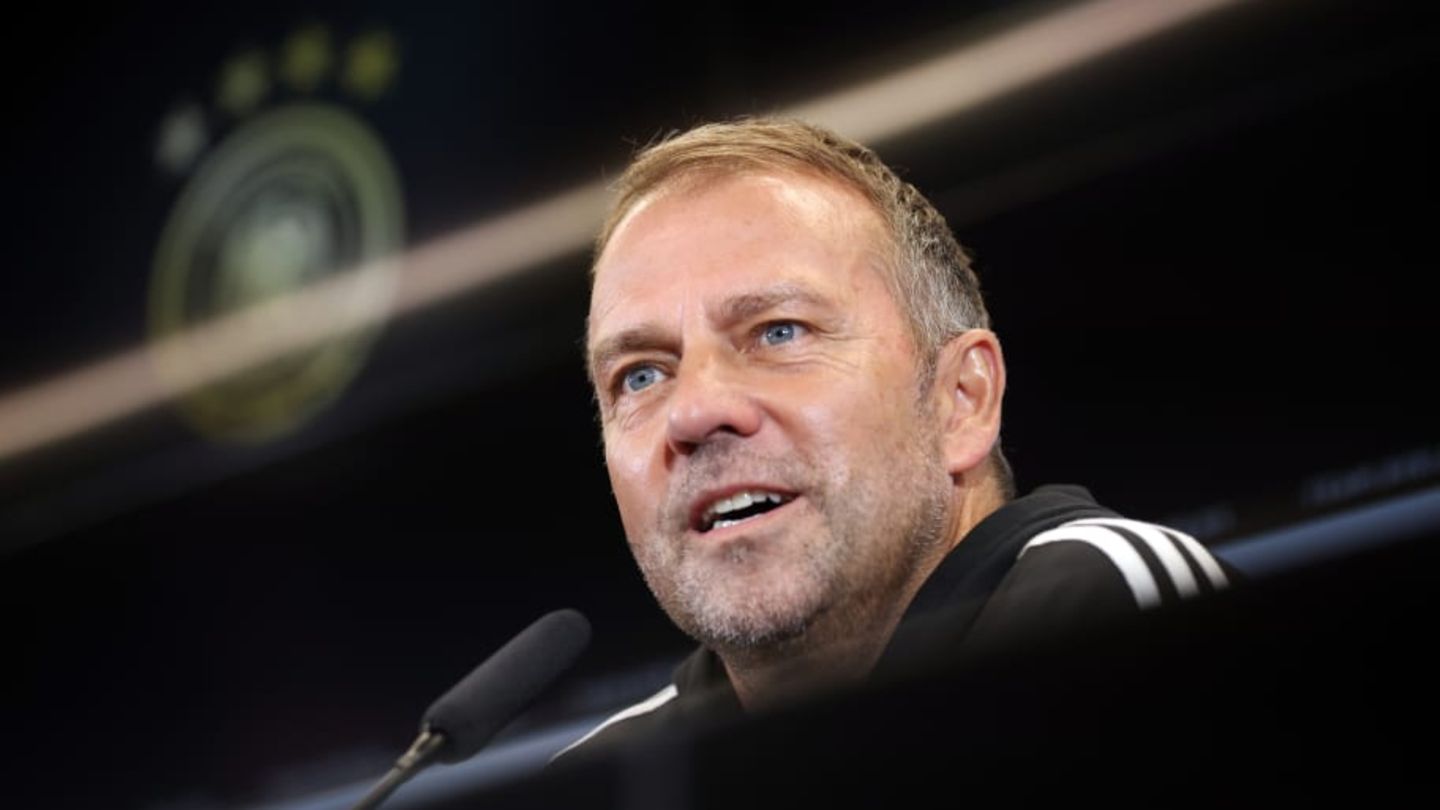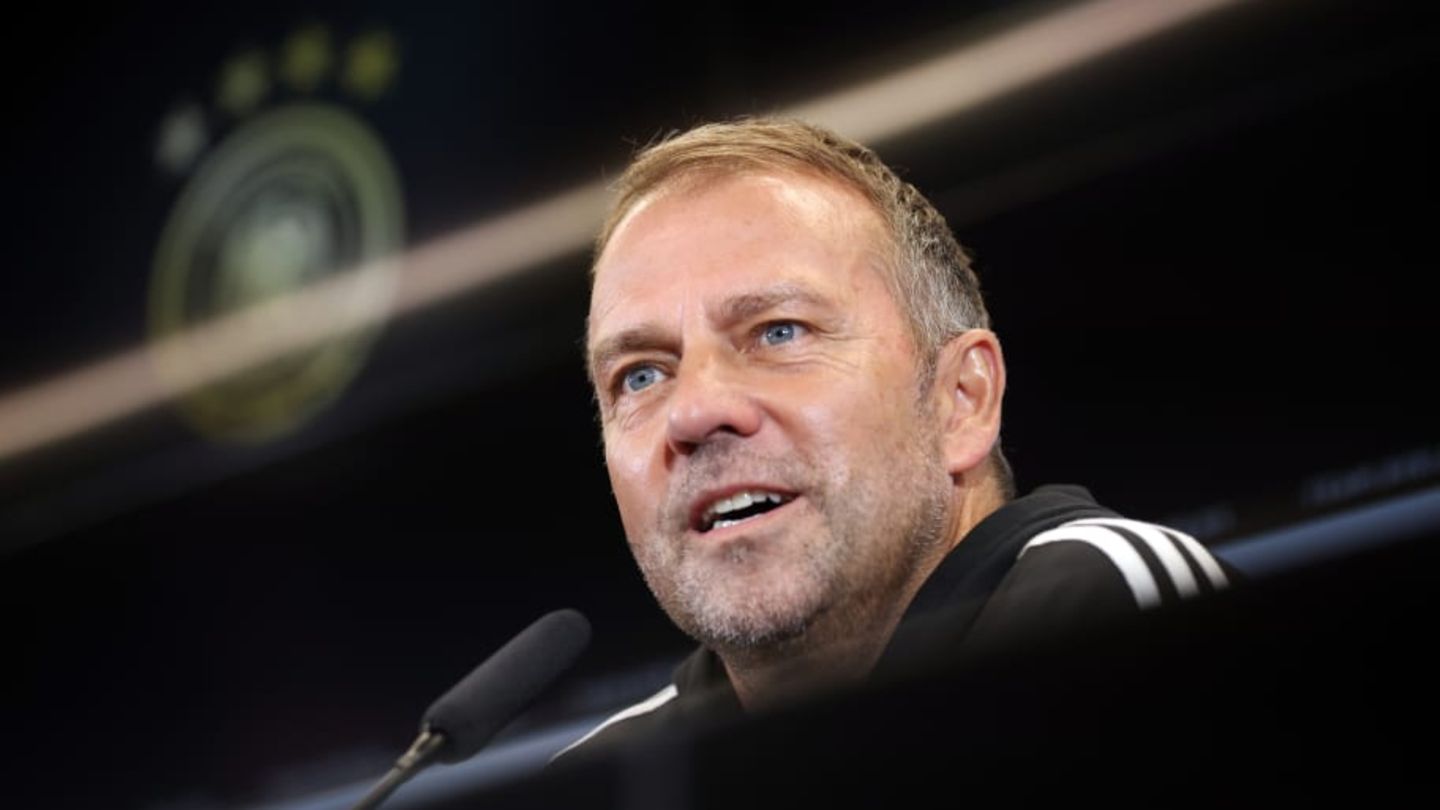 Hansi Flick still has a few questions to be clarified before the World Cup: Hopefully the international matches of the DFB team against England and Hungary will provide information.
Only two games left in the Nations League against Hungary and England stand before that DFB team start the World Cup adventure. There is still a test against Oman shortly before the start of the tournament, but the most important questions should have been clarified by then. However, there are still a lot of unanswered questions that affect practically every part of the team. Hansi Flick has difficult decisions to make and of course we hope that after the games against Hungary and England we will have a little more clarity about the following five unresolved problems.
1. Right-back issue unresolved

The problem in German legal defense has been present since Philipp Lahm's career ended and currently cannot be solved. In any case, it is clear that Joshua Kimmich will not appear again on the right rear. This did not work at the EM and would also cause too much unrest.
While David Raum regularly performs well on the left and there are two alternatives in Robin Gosens and Christian Günter, there is simply no suitable player on the right. Lukas Klostermann, who was in the lead for a short time, is injured and should be in top form in time. Ridle Baku is still lagging behind their own demands and Benjamin Henrichs has also shown mixed performances recently. The Leipziger is probably the only trained right-back that is currently in question, but he doesn't always play well at RB either, and above all not always well.
It would therefore be obvious that a trained central defender would take over the role and the DFB team would play asynchronously, similar to FC Bayern. The choices are Thilo Kehrer, Matthias Ginter, Antonio Rüdiger, Nico Schlotterbeck and Niklas Süle. You can probably rule out Schlotterbeck as a left foot and Rüdiger as a planned defense boss. In terms of performance, Thilo Kehrer is actually not good enough for the starting eleven. Süle and Ginter would be options, but they are somewhat limited offensively and will have problems against fast and dribbling opponents.
flick could of course also play with Hofmann on the right back, but the duo Raum and Hofmann are too offensive in the external defense. In addition, the Gladbacher is not known as a good duel and is a good option for the offensive wing.
2. Süle or Schlotterbeck next to Rüdiger?

Similar to the BVB Niklas Süle and Nico Schlotterbeck compete for a regular place in the home defence. Schlotterbeck got off to a much better start in Dortmund and seemed to pass Süle, who was also injured at the beginning. In the meantime, however, Süle has caught up and Schlotterbeck made one or two mistakes. The coming weeks before the winter break should definitely be interesting.
The one who performs better at BVB and is consistently in the starting XI also has better cards in the DFB team. The more experienced Süle probably has a small bonus at the moment. But his place is not set in stone. In theory, both could play, especially since Süle would be a candidate for legal defence.
3. Will the back five get another chance?

The national team has only very rarely been able to convince with a back five and Hansi Flick is also more of an advocate of the back four. Nevertheless, the problem of the missing right-back remains. With a back three and two track players, on the other hand, you wouldn't have to think long about which personnel decisions to make. The defense trio column, Rüdiger, Schlotterbeck would be flanked by Hofmann on the right and Raum or Gosens on the left. So you would have two offensive rail players who can also use their qualities.
It will be interesting to see whether Hansi Flick will test such a formation again in the Nations League games. All in all, it's unlikely, but it never hurts to have two options.
4. Who is playing alongside Joshua Kimmich?

Joshua Kimmich is naturally placed in the center of midfield. However, the question still arises as to who will be Kimmich's neighbor and whether a double six or a system with a six and two eights is more effective.
With Ilkay Gündogan, Leon Goretzka and Jamal Musiala there are three players who would certainly like to have a regular place. Leon Goretzka cannot get involved in the upcoming Nations League games due to Corona, which is why Flick actually only has one option.
Due to the fact that both a Kimmich & Gündogan duo and a Kimmich & Musiala duo are too offensive, the only option left is to field all three players. Kimmich would take over the part on the six, while Gündogang and Musiala could act a little more offensively on the eight. Of course, in terms of football skills, this compilation is great. All three players are extremely good at passing and playing and, with their creativity and goal threat, also have skills that can decide games. The only problem with the matter is that there is no strong and robust clearer and at least Kimmich would have to hold back on the offensive, which is not so easy for him.
Leon Goretzka will therefore certainly play a role in the planning. The 27-year-old is physically much more robust and taller than the players mentioned and is therefore the strongest defensively of the players mentioned. But it is questionable whether the former Schalke will find his rhythm and form by the time of the World Cup. With Goretzka, Germany could play with a double six again. The problem, however, is that Goretzka has recently missed a lot in terms of play and his long-range shots rarely had an effect. Goretzka is a brake on the passing game and doesn't keep Kimmich's back free with his trips forward. So he would be forced to think defensively again.
The only way to let Kimmich's offensive drive run free would be to install another type of player in midfield. Here you could think about Julian Weigl. The six has made a good impression in Gladbach so far, both with and against the ball. Unlike Goretzka, Weigl mostly keeps his position in the headquarters and would give the team stability, even if he is not a real sweeper. Weigl on the six and Kimmich plus Gündogan/Goretzka/Musiala on the eight would be coherent overall. But you would also leave a lot of class on the bench. It is unlikely that Flick would consider such a move, especially since Weigl has not been nominated.
For the trio Kimmich, Gündogan and Musiala there is a chance in the next two games to maybe get stuck a little.
5. Arrangement & Staff on Offense

The question of the staff and the arrangement in the offensive area is just as difficult as in central midfield. Julian Nagelsmann is also currently struggling to put the right players in the right positions at Bayern Munich. In addition, there would be the problem that there is no classic nine. Havertz stated that he feels very comfortable on the nine, but his goal rate at Chelsea (24 goals in 100 games) is not exactly outstanding. The same goes for his efficiency with the national team (8 goals in 28 games).
But it is also a fact that Timo Werner lacks marksmanship, Serge Gnabry is not in shape and Thomas Müller is not a center forward. Müller will still be set under Hansi Flick. In 4-2-3-1 he should play on the ten and in 4-3-3 on the right half. A 4-3-3 would probably complement Sané on the left and Havertz/Werner on the nine. In the 4-2-3-1, Hofmann would probably move into the team on the right. Jamal Musiala, who would probably not play in the center of midfield in this case, would have the opportunity to start for Sané or the aforementioned Hofmann. In principle, of course, you shouldn't write off Serge Gnabry either.
Setting up a functioning offensive is probably the greatest witchcraft for Flick. The upcoming internationals will provide interesting insights because all the candidates have been called up and are fit. But further developments at FC Bayern will also play a role.
Everything about the DFB team at 90min

This article was originally published on www.90min.de as DFB team ready for the World Cup? 5 trouble spots that need answers! released.
goal