"Deutsche Welle" abroad: Turkey is now also threatening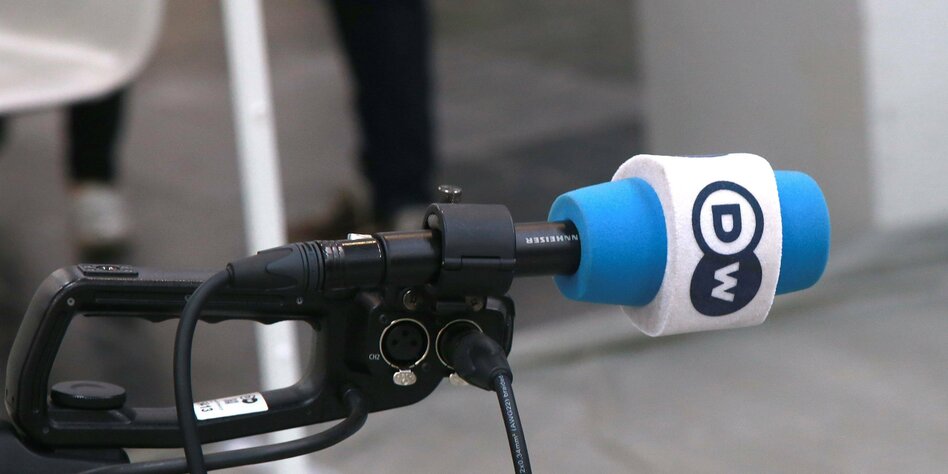 After the Russian government, the Turkish media regulator also wants to restrict the work of Deutsche Welle. She gives the broadcaster an ultimatum.
BERLIN/ANKARA/MOSCOW rtr/dpa/taz | After Russia, Turkey is now also threatening Deutsche Welle with restrictions on their freedom of the press. Turkey's Broadcasting Inspectorate (RTÜK) on Wednesday gave three international media houses a 72-hour deadline to obtain operating licenses for their Turkish-language websites. This was announced by RTÜK board member Ilhan Tasci on Twitter. Tasci, who is also an opposition MP, criticized the move as another attack on media freedom in Turkey.
If Deutsche Welle, Voice of America and Euronews do not obtain a license, access to their platforms will be blocked. The regulatory body decided this with a majority of the votes of the nine RTÜK board members. This applies to the websites dw.com/tr, amerikaninsesi.com and tr.euronews.com. A spokesman for Deutsche Welle said that it was not possible to comment on this for the time being, as there was no official information from RTÜK on the matter.
The RTÜK board, which is dominated by the ruling AK party, was initially unable to give a reason for the procedure. Turkey has tightened media scrutiny in recent years, giving RTÜK sweeping oversight of all online content, which it can also remove. About 90 percent of mainstream media in Turkey is now state-owned or government-affiliated.
Still no progress in the dispute with Russia
In Russia, meanwhile, Deutsche Welle has had to forego the accreditation of its journalists. "The accreditations remain withdrawn," said a spokesman for the German foreign broadcaster on Wednesday of the German Press Agency.
Earlier there had been hopes for a talk between the Moscow DW office manager Yuri Rescheto and the spokeswoman for the Russian Foreign Ministry, Maria Zakharova. According to the DW spokesman, the correspondents concerned may remain in Russia for the time being.
The Deutsche Welle office in Moscow was closed on Friday after Russia had issued a ban on broadcasting the day before. Employees had to hand in their accreditations. Russia understands this as a reaction to a broadcasting ban by the German media regulators for the German-language TV program RT DE, which started in mid-December of the Russian state medium RT. However, RT journalists are still accredited in Germany, and the broadcaster continues to stream online. The media authorities' ban applies only to satellite and cable, for which RT DE does not have a license.