Dembélé admits: "I lost five years" - mini release clause in Barça contract
Dembélé admits: "I lost five years" - mini release clause in Barça contract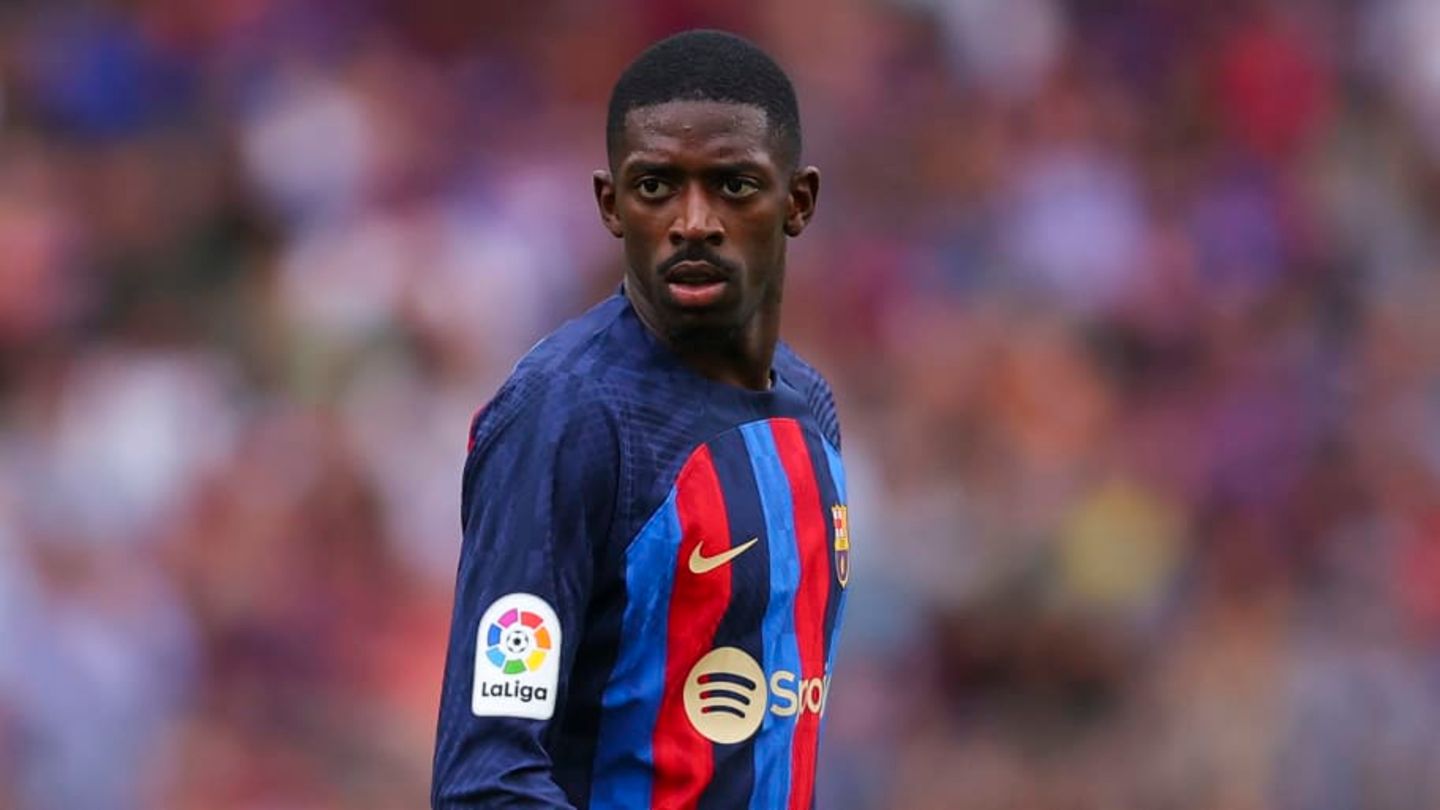 Ousmane Dembele is reflected and emphasizes the waste of his time at FC Barcelona. In the future he wants to be able to call up his full potential.
The previous five years at Barcelona FC Ousmane Dembele lost - that's his assessment. From now on he wants to give it his all and consistently perform. Meanwhile, his new contract has a surprisingly low release clause.
In the summer of 2017, Ousmane Dembele made his move to FC Barcelona. So it's been a little over five years since he joined the Catalans.
A time over which he has now looked back in reflection. Opposite the French channel RMC SportsHe explained: "When I came to Barca I was very young. From 2017 to 2020, 2021 I lost a lot of time."
What exactly he means by that should be clear: instead of consistently delivering strong performances, he was too often preoccupied with himself alongside frequent and sometimes lengthy injuries. His career could have picked up speed, after all, the winger has great potential. But he has not been able to take advantage of this for various reasons.
"But I managed to get out of there," he added. With his new contract, which he signed in the summer and is valid until 2024, he wants to finally assert himself.
Dembele reflects: 'Had to work hard to feel important again'

"I had to work hard to feel important again, to play, to feel healthy. I hope it stays that way so that I can perform at my best," he said ambitiously and optimistically.
He sees further room for improvement, especially with regard to his physical fitness. "If I stop working, I will relapse. Under [Ronald] Koeman I started to get better and then even more under Xavi. I haven't had any injuries since then," said the 25-year-old.
The longer absences that have thrown him back again and again should no longer stand in his way. It was the first time that Dembele spoke so clearly and reflectively about his time at Barca so far.
He still feels "at home" in the club. The interim problems in the contract negotiations have left the player and the club behind. Dembele continued: "I have the confidence of the whole team, the whole club, I'm happy."
"Mini exit clause" in the new contract

He also never assumed that he Barcelona would leave. After all, it had always been his dream to play for FCB. "I'm making my dream come true and I'm very happy," he said.
However, his contract, which initially has a shorter term, offers a theoretical back door. The last reported from France L'Equipethat the paper contains a comparatively very low exit clause. An interested party would only have to pay 50 million euros to secure the services of the Frenchman.
For comparison: With Lewandowski, who has long since reached the end of his great development, it would be 500 million euros, ten times the amount. At the moment though, it doesn't sound like this early exit option is an issue for Dembele.
All about Barca at 90min:

This article was originally published on 90min.com/de as Dembélé admits: "I lost five years" - mini release clause in Barça contract released.
goal