Demand for World War II reparations: Baerbock rejects Poland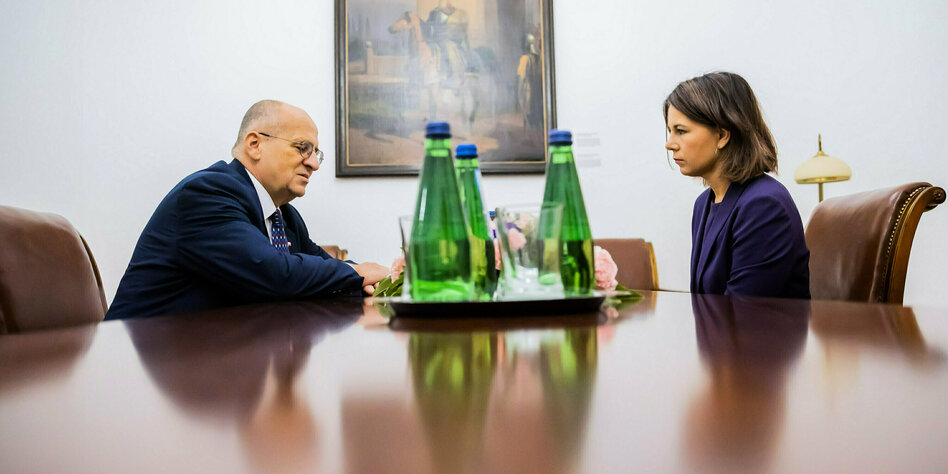 The Foreign Minister says in Warsaw that the question of World War II reparations is "closed". Poland's PiS government had called for this again.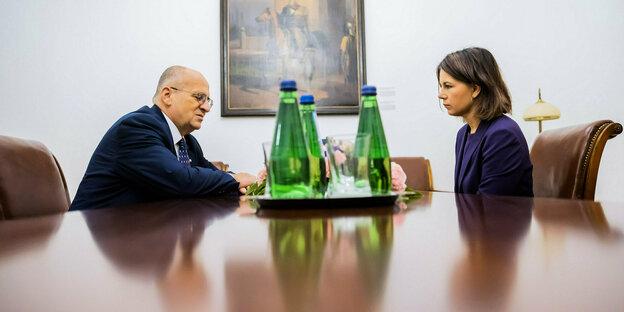 WARSAW afp/dpa | Federal Foreign Minister Annalena Baerbock (Greens) has accepted Poland's demand after German reparations payments in the billions for damage suffered in the Second World War. The issue of reparations has been "closed" for Germany, Baerbock said at a joint press conference with Polish Foreign Minister Zbigniew Rau in Warsaw on Tuesday. In doing so, she confirmed Germany's official position, which had been in force for many years, that there was no legal basis for claims for reparations from Poland.
The evening before, Baerbock had honored Poland's services to German reunification in Warsaw. At the same time, she assured Poland and all of Central and Eastern Europe of their support in view of the Russian war of aggression against Ukraine.
After the meeting with Rau, Baerbock wanted to take part in a discussion at the Warsaw Security Forum on the situation in Russia's aggressive war against Ukraine and its consequences.
Poland's PiS government had their reparations claims to Germany shortly before Baerbock's visit: Foreign Minister Rau signed a corresponding diplomatic note to be handed over to Berlin. PiS boss Jarosław Kaczyński also accused the federal government of striving for "German supremacy" in the EU.