Debate on New Year's Eve: 38 late adolescents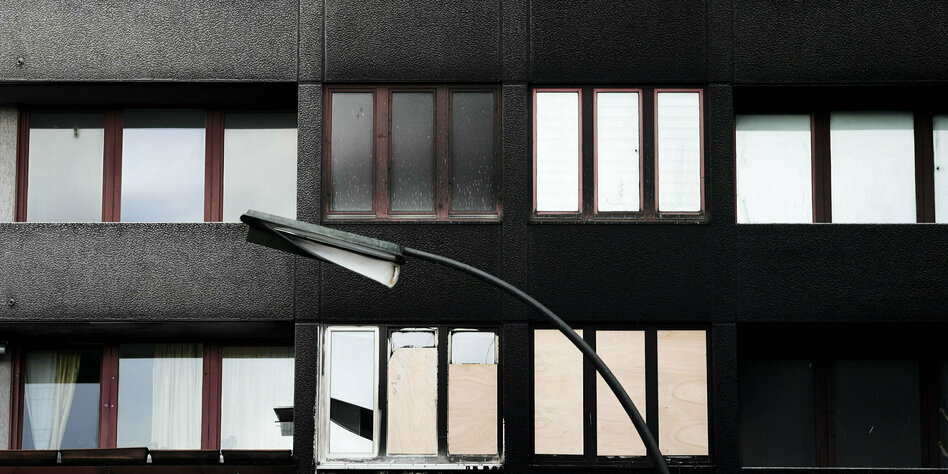 Integration has been discussed since New Year's Eve. Where is the debate about Nazis attacking police officers and city halls at the same time?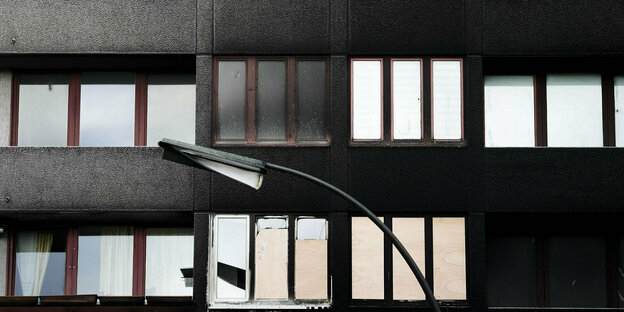 Everything that is in the following opinion piece has already been said, written, meant – sometimes clumsily like an ass bomb, sometimes elegantly like Roger Federer's one-handed backhand.
Texts that begin with the fact that everything about X has already been said x times has also been written x times. Sometimes more precise, sometimes biting, sometimes more to the point, sometimes more beautiful, sometimes more expansive, sometimes from a more prominent side. Texts that begin like this deal in most cases with racism. Or about the fact that people in Germany seem to wish for a third eye, that they can turn a blind eye when the Nazis smash a town, attack a synagogue, kill people, shoot them, attack them, lure them into an ambush.
For reasons of energy saving, since the beginning of the year the media and politicians have been heating up the mood against young people with a migration background instead of their heating. Both sports groups are characterized by two competition goals: just don't waste too much energy on researching what's going on first.
And at all costs get rid of the suspicion that one wishes for a third eye to close it when young people with a migration background attack women, handle knives, join IS.
For days, from SPD to CDU, from taz to picture a Problem of violence among young people in Berlin-Neukölln and Hamburg-Wilhelmsburg addressed, dissected by experts, and the usual demands were made: "Education, and ruthlessly!", "It is not racist to name the perpetrators", "Convict the perpetrators! And do it quickly and consistently!".
As if it were a matter of course that criminals in Germany were not convicted, as if we hadn't been discussing for years that immigrants can also be criminals. As if every media report about New Year's Eve in Berlin hadn't interviewed someone with oriental hair and a name who said: "Yes, the violence is very bad here. But I've already discussed it with Mehmet. We really have to do something about that."
For a week it felt like the country was about to declare a state of emergency. But someone then noticed that it was not the Bundestag that had been stormed by an uninhibited mob of Neukölln youths, but the Brazilian government quarter by right-wing supporters of the president who had been voted out.
At the latest after the police announcement on Monday, apologies should have been poured out for hysterical comments and accusations. Just 38 people were arrested on New Year's Eve in Berlin for firecracker attacks on police officers and firefighters. The majority under the age of 21. Two thirds of them Germans.
But nothing like that. At his New Year's reception, Federal President Frank Walter Steinmeier (SPD) spoke of an "uninhibited mob" and that the fire brigade, paramedics and police were "the whipping boys for the frustrated". The Berlin CDU still wants to know the first names of those arrested and the head of the federal government -CDU spoke on television of "little pashas", "people who have no business in Germany" and "lack of integration".
The ass bomb among the New Year's Eve debates
the The SPD mayor of the capital used the debate to kick off the election campaign and organized a "youth summit" within a few days, which brought the realization on Wednesday that more investment in pedagogical staff had to be made.
Even if the SPD representatives manage it more skilfully. After all, everyone can decide for themselves who is meant by "adolescents" and "uninhibited mob". Only those think of Nazis who even noticed that on New Year's Eve in Borna, Saxony, 200 Nazis shot at police officers and destroyed the town hall.
The German media and politicians are afraid that our stable democracy will be shattered because of 38 late-pubescent kids banging away. 200 banging Nazis who practice their storming of the Capitol on a small scale, on the other hand, are still a side note today.
Because: "Were it really Nazis who shot at the police in Borna? What we know and what we don't." "How bad was the damage to the town hall in Borna really?" Let's check it carefully before we go into greater detail.
There is every indication that the media and politicians keep checking whether and where double standards are being used, where there are gaps and where improvements and research are needed. But as long as there isn't as much agitated debate about the events in Borna or a Nazi summit as there is about Neukölln, something is wrong with the review.
That on the day of the "youth summit" the federal government's anti-racism commissioner will present their report, in which they agree with what many immigrants would demand: set up more independent complaints offices; it sounds like a not-so-fresh act by left-wing TV cabaret artists: the federal government is giving immigrants more opportunities to knock on city hall doors to complain while Nazis burn down city halls.
The New Year's Eve debate will go down in the history of New Year's Eve debates as a bombshell. Respect for those who, on the other hand, held it with Roger Federer's one-handed backhand.