Debate about naturalization reform: As if it were 1913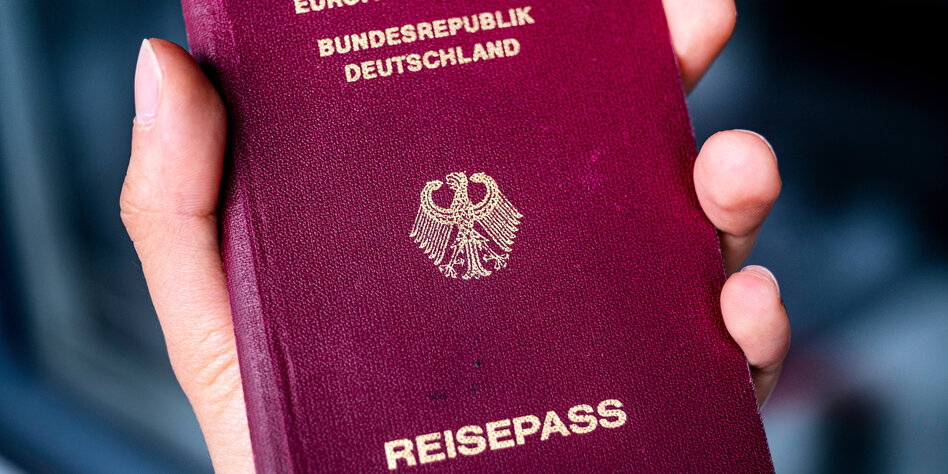 In the debate about a reform of citizenship law, the Union and FDP reveal an outdated world view. The resentment is disturbing.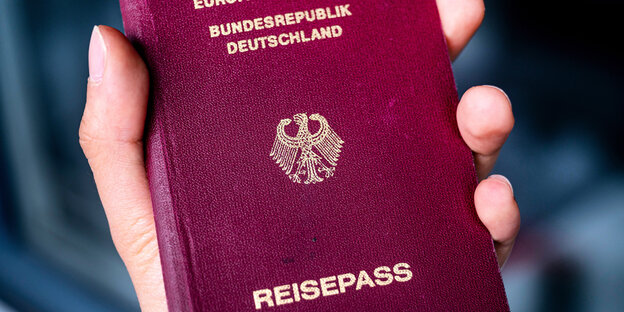 Politicians, especially from the CDU, CSU and FDP, can be heard again and again these days, speaking as if it were 1913. The debate about a reform of citizenship law has suddenly brought political life in the Berlin government district to the catapulted past. So according to the motto: finally make right-wing patriotic identity politics again like in the good old days, when phrases like "children instead of Indians", "this is our country" and "Patriotic Europeans against the Islamization of the West" were in business.
The corresponding political decision-makers use the nonsense of "integration" and spell "immigration country" as if they were picking up dog poop while walking: They look with disgust at a social reality that has separated the soulless privilege of a German passport from identity categories; a reality that pragmatically wants to distribute this privilege to people in this country.
Now politicians are reappearing whose outdated world view has long since been overtaken by this reality. Their words always resonate with the fact that they reject a reform and thus simplified access to German citizenship out of an offended attitude. Almans do not indulge, and this has been shown in many places in the past week alone:
The chairwoman of the Bundestag's internal affairs committee, Andrea Lindholz from the CSU, for example, would like to see the "Christian-Western system of values" protected when granting citizenship. That's how she explained it in one go radio interview.
Blockade attitude also on the part of the FDP
If you listen to the interview in its entirety, you will notice that Lindholz lumps a lot of terms together: citizenship, labor migration, the history of the former so-called guest workers, a shortage of skilled workers, language skills, supposedly "German values" or the right to asylum. The CSU politician likes to simply wipe away the latter with subordinate clauses. They argued that many Syrian and Afghan refugees would continue to receive transfer payments. Giving them citizenship in a simplified way would be overkill.
This "Christian-Western system of values", which sees those seeking protection as a burden and challenges the right to asylum, is actually very reminiscent of full plastic bags when you go for a walk. Such an ideologically charged, white imagined and value-free identity politics cannot be the political basis for a progressive, solidary and egalitarian society.
Actually, as is becoming clear from the many confused statements by politicians these days, an integration course in the rule of law, basic political science and fundamental human rights is needed in order to even be allowed to stand for a parliamentary mandate. Politicians like Andrea Lindholz would most likely fail, or at least they would have to do some homework first.
But not only "real Germans" are showing their whitest side these days. Even those who first rode the diversity wave to their political posts in parties and parliaments are raising racist sentiment against a possible reform of citizenship law: FDP General Secretary Bijan Djir-Sarai, the child of Iranian academics, does not begrudge other non-white people that German citizenship and causes stress in the traffic light "progress" coalition in the FDP manner.
Mood for the regulars' table
In in an interview, Djir-Sarai said, now is "not the time to simplify citizenship law. So far there has been no progress whatsoever in returning people and combating illegal migration." And Djir-Sarai also shows how different levels of migration and refugee policy are mixed up – only, it seems, to create a good atmosphere at the regulars' tables .
When it comes to identity-political voting, even with the FDP, which is so performance-oriented, lifetime achievement no longer applies. A major point of contention in the debate is that according to the current plans according to the coalition agreement, former so-called guest workers can obtain German citizenship in a simplified manner if they wish. The now very old migrants from Morocco or Turkey no longer have to prove any special knowledge of German, can keep their previous citizenship and enjoy their old age wherever they want.
These people made sure that politicians like Andrea Lindholz and Bijan Djir-Saai became what they are today. Guest workers worked together, transported goods from A to B, allowed themselves to be exploited by the German economy, cleaned the row houses of the Lindholzes and the lecture halls in the universities of the Djir-Sarais.
Taking away the option of some recognition from the workers who have put their health and dignity in Germany at risk is pure German dominant culture. At the same time, and this is clear to many people affected by racism, German citizenship is of course no guarantee for a safe life in this country. Reform would merely be an acknowledgment that this society's wealth was made on the backs of other people.
CSU member Andrea Lindholz says that German citizenship should come at the end of "successful integration". Like many other politicians, she would like to keep the current hurdles. It is clear that behind this attitude lies resentment and a very old, disturbing understanding of people found in the 1913 Reich and Citizenship Act. The corresponding legal text is currently the basis for the nationality law that has been in force up to now, which the Lindholzes and Djir-Sarais do not want to touch. That, in turn, says a lot about these politicians.