Deadly police shots in Dortmund: "Not all mild means exhausted"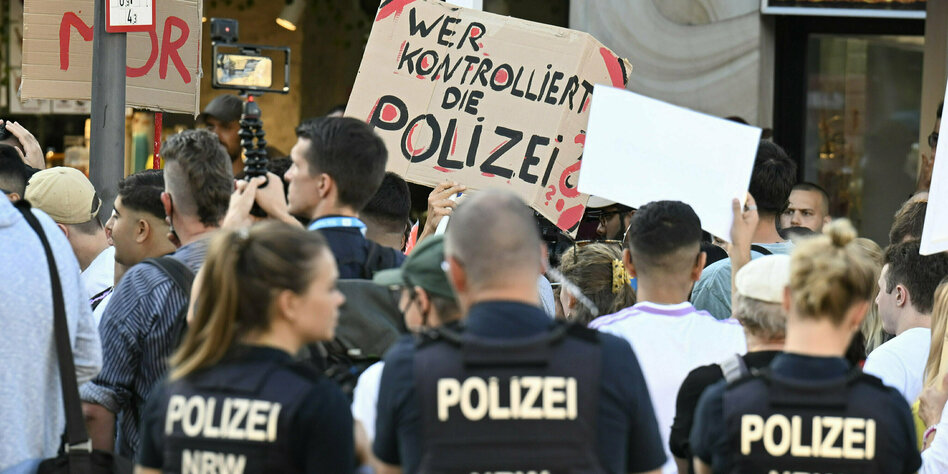 After further police officers were investigated for the fatal shooting in Dortmund, the SPD called for a special meeting. The shooter is suspended.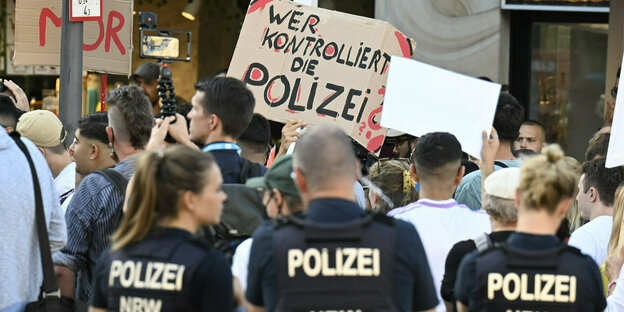 BERLIN taz | After expansion of the investigation In the case of the deadly police shots in Dortmund, the SPD has requested a special session of the legal committee in the state parliament. There is "a new situation in this already dramatic case," explained interior expert Christina Kampmann. This must be dealt with politically immediately. The Greens also called for "consistent clarification". Interior Minister Herbert Reul (CDU) also spoke of a "new location".
August 8 was 16 years old Mouhamed D. shot dead by a police officer after a counselor at his youth welfare facility called the police because he was suicidal. The Senegalese refugee held a knife to his stomach in the courtyard of his residential group. After not responding to speeches, D. was shot at with pepper spray and twice with a taser. As he moved towards the police officers, an officer fired at him with a submachine gun, four projectiles hit him. Mouhamed D. died in hospital.
A new investigation report, which the Ministry of the Interior sent to the state parliament, made it public that the accusation of manslaughter against the police gunman is now also being examined. So far, he is being investigated for assault resulting in death. In addition, three other officers who used the pepper spray and the taser are now being investigated for dangerous bodily harm in the office. A procedure for inciting dangerous bodily harm in office is pending against the head of operations who ordered this.
Only after the pepper spray had been used did D. approach officials
Carsten Dombert from the Dortmund public prosecutor's office told the taz on Friday that there is much to suggest that the police officers "did not exhaust all mild means" when they initially approached Mouhamed D. Only after the pepper spray was used did the 16-year-old approach the officers. According to the investigation report, it is not yet clear whether he continued to do so after the Taser was used. Accordingly closed no circuit on first taser firewith the second there was only a "pain effect".
Dombert and Interior Minister Reul emphasized that there was still initial suspicion. A recorded emergency call that the supervisor made with the police during the entire operation and on which popping noises can be heard is also evaluated. The twelve police officers involved had all turned off their body cameras.
The police gunman has since been suspended from duty. According to the Dortmund police, official steps were also taken against the four other officers who are being investigated, and they were transferred.