Critical infrastructure in Ukraine: Rockets as energy stealers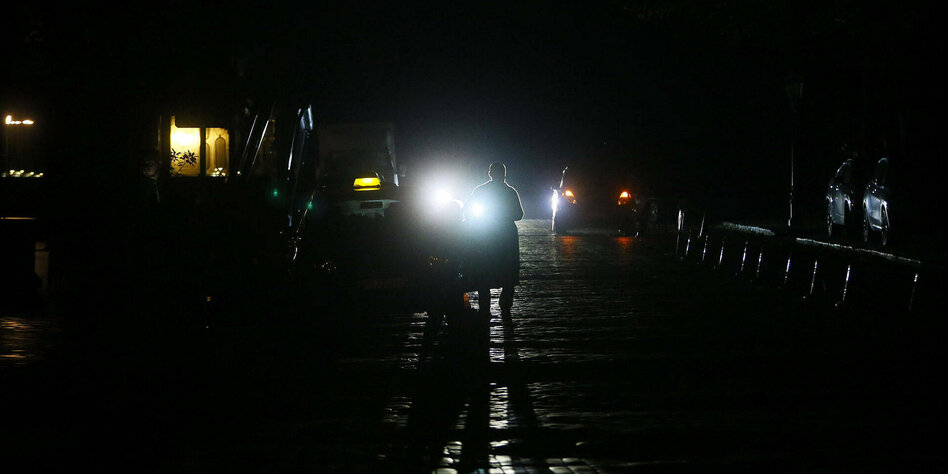 Ukraine is losing more and more of its energy infrastructure as a result of Russian airstrikes. Saving electricity is the order of the day.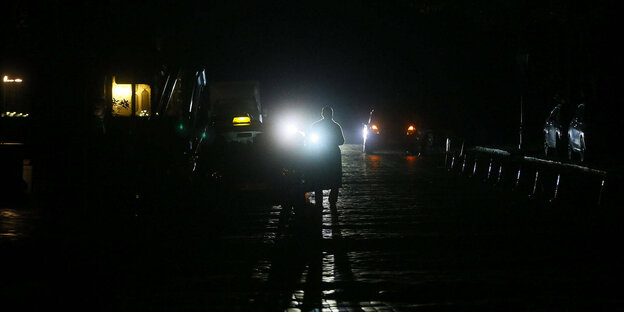 We received a package in the mail from my aunt from Kharkiv region. The village where she lives was occupied by the Russians for half a year. It was liberated in early September. The first thing my aunt wanted to do was send a gift: a sack of potatoes and a sack of onions.
Чтобы как можно больше людей смогли прочитать о последствиях войны в Украине, taz также опстубликовал этот на.тек русском языке.
Under fire Aunt Valya grew this vegetable with her husband. And, as soon as the mail started working again, she sent some to her relatives in Odessa. There is currently no electricity in my aunt's village, the post office works with a generator. In the letter that she enclosed with our potato and onion gift, my aunt wrote alongside words of happiness and joy: "Save electricity!"
I told this story at work and then it started.
It was an ordinary Monday when I came into the office. My colleague walked behind me the whole time and turned off the light. At first I thought that was nothing unusual. It's just that I forget about saving energy and she, without fuss, corrects my mistakes.
According to statements by the President of Ukraine Russian missile and drone strikes 30 percent of Ukraine's power plants either damaged or destroyed. In October, these attacks increased again. Most of the enemy missiles and drones are intercepted by the Ukrainian military, but some reach their target, which then leads to complete darkness.
So that the power plants that are still intact can provide the required amount of electricity, the areas where the situation is more stable should save. This also applies to my hometown of Odessa.
Electricity suppliers ask that household appliances should not be used between 6 a.m. and 9 a.m. in the morning and between 5 a.m. and 11 p.m. in the evening. They advise stocking up on candles and preparing for a harsh winter.
When I come home from work, I drive through my beloved, now dark city and see how the candles are burning behind the windows of my compatriots. There is electricity in Odessa, these candles are burning as a sign of solidarity with Ukrainians like my aunt Valya in the Kharkiv region. The city authorities turn off the lights on the main streets, and the Odessites themselves turn off the lights in their apartments.
"Save electricity!" – for me this sentence has two meanings. One is that you should wash and iron less. And the other, that we can't let a damn rocket drain our energy.
But despite the hours of air alert in Odessa, we believe that everything will be rebuilt and repaired, that the darkness will disappear and the light will return to all Ukrainian homes.
From Russian Gaby Coldewey
The project is financed by the taz panther foundation.
The publisher has an anthology with the diaries edition.photoTAPETA released in September.