Critical commemoration in Georgia: Controversial commemoration of Gorbachev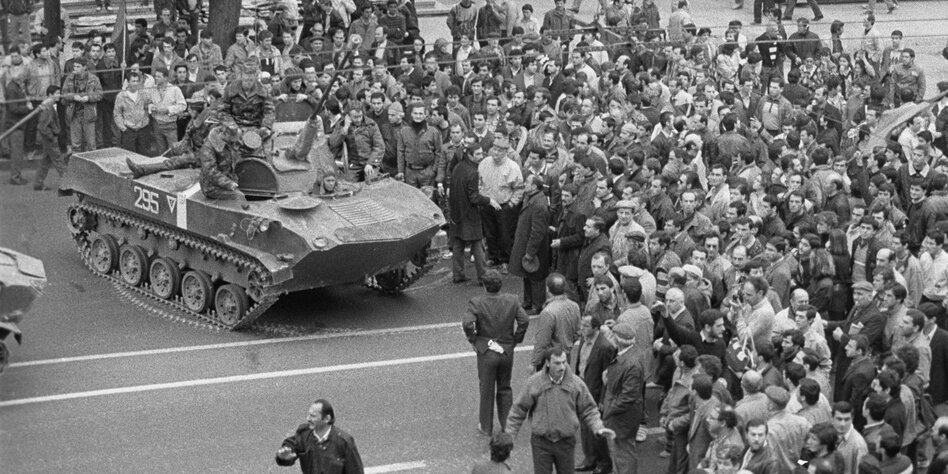 The death of Mikhail Gorbachev went almost unnoticed in Georgia. Also because he is held responsible for the suppression of a demo in 1989.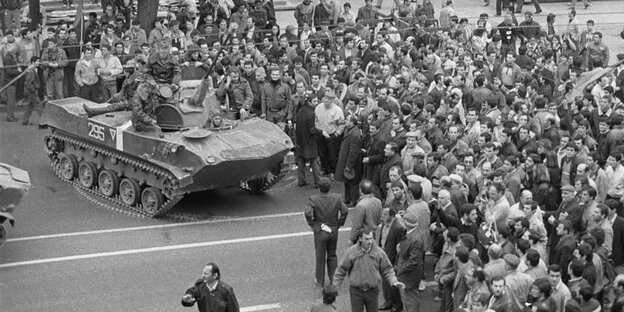 There are always fresh flowers here. A memorial to the people who died on April 9, 1989 stands on Rustaveli Prospekt, the main street in central Tbilisi. The peaceful demonstrators, who were brutally dispersed by Russian soldiers, had called for Georgia to leave the Soviet Union. The soldiers used poison gas and hit the protesters with folding spades. Twenty-one people died and more than 2,000 were injured.
Чтобы как можно больше людей смогли прочитать о последствиях войны в Украине, taz также опстубликовал этот на.тек русском языке.
For many people in Georgia, this monument is proof that that the liberal reforms of the last President of the USSR, Mikhail Gorbachev, were only a facade for the persistently repressive regime. This opinion is widespread in the country to this day. Gorbachev himself claimed to the end that the decision to use force was made "behind his back" and that the political leadership in Georgia at the time was to blame for it. But many think that the general secretary of the Communist Party may have given the order to use it.
The Soviet Army sprayed Cheremukha tear gas and CS-type poison gas. The latter had also been used by US soldiers in the Vietnam War. It was only later that it became known which gas was actually involved. On April 9, the Interior Ministry hid this information even from the doctors treating the victims. Despite Gorbachev's glasnost and democracy, the Soviet regime initially tried to cover up these crimes.
The Soviet newspapers put all the blame on the demonstrators. "Sixteen people were killed in a clash caused by crackdowns on provocative, anti-social rioters," according to the Kremlin's official version, picked up by the media.
No one believed it. It was becoming increasingly clear from eyewitness accounts that this was a punitive operation. Incidentally, the Georgian police were also among the victims of Russian soldiers when they tried to protect the demonstrators. More than 20 police officers had to be hospitalized with traumatic brain injuries.
Georgia is not the only country to have suffered under Mikhail Gorbachev's Soviet forces. For example, in January 1991, 14 peaceful demonstrators were murdered by Soviet special forces in Vilnius, Lithuania. There were more than 700 injured. That is why the death of Mikhail Gorbachev went almost unnoticed in Georgia. Many think that without him it would have been more difficult to fight for independence. But few are willing to believe he had nothing to do with the harsh penalties that followed that fight.
From Russian Gaby Coldewey
The project is financed by the taz panther foundation.
The publishing house edition.fotoTAPETA will publish an anthology with the diaries in September