Crimes by kids in Sweden are increasing: cool guy or special school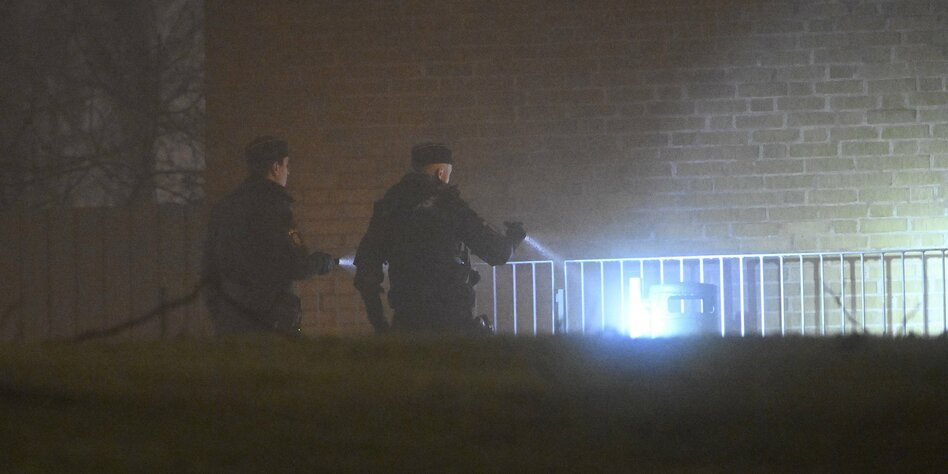 In Sweden, children are increasingly committing acts of violence. Some are recruited by gangs who promise them fame. What can you do there?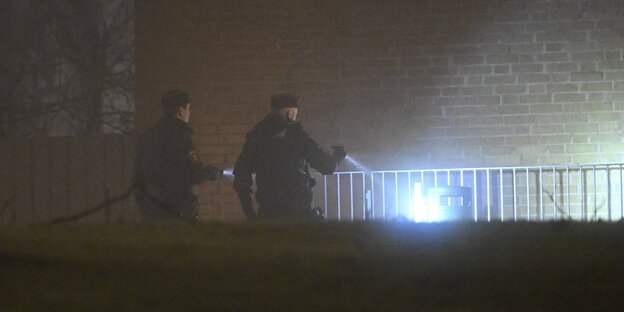 STOCKHOLM taz | He is 14 years old when he sits on the train to Malmo. Ismail has never left Stockholm and has rarely been outside of his own neighborhood. Now a night with a subsequent breakfast buffet awaits him in a luxurious hotel.
The people for whom he is supposed to do a "job" booked it for him. He has a bag next to him on the seat. He's not allowed to look into them, they told him. He should take it to a certain gas station and wait there for a car whose license plate number they wrote down for him. When the car stops, give the bag to the driver.
Back in Stockholm, he gets 25,000 crowns for the "job", the equivalent of around 2,500 euros. With the money he invites all his friends over for dinner and buys a pair of inline skates. "But of course I couldn't come home with new inlines. So I scratched them thoroughly on the tarmac to make them look used. I told my parents I got them from a friend." The lie worked.
Ismail, whose real name is different, recently told the Stockholm daily this story of how he was recruited by a criminal network as a child Svenska Dagbladet portrayed. As a student, he quickly became aggressive. Money was scarce and things were tight at home: nine people in a three-room apartment.
Just nod well
He was hanging around a lot in the city center, looking for contact with older people. And there he got what he missed: encouragement and camaraderie. After the bags were transported to Malmö, he was trusted and received further orders.
The police and social services soon had him on the radar. But when the older social worker warned him not to become a criminal over juice and biscuits, all he had to do was nod and promise to really stop. He intercepted mail from the police to his parents.
Skogås is a town with almost 13,000 inhabitants, half an hour's drive south of Stockholm. Last Friday afternoon, Sweden's Justice Minister Gunnar Strömmer from the conservative moderates stood in front of a sushi restaurant. He looks at a sea of ​​candles and flowers in silence.
Nearly 400 firearms offenses in 2022
"Always loved, never forgotten" is handwritten on a piece of paper next to the framed photograph of a boy. A few days ago, a fifteen-year-old boy was shot dead here in the restaurant. Two suspects have been arrested: a 15-year-old and a 17-year-old. "It's shocking, just terrible," says the minister.
Almost 400 firearms offenses have it 2022 in Sweden given, he then lists the well-known figures again at a press conference. 62 people were killed: "In Norway there were four, in Denmark four and in Finland two. In an international comparison, too, Sweden takes the lead an exceptional position a."
The new year started in Sweden with a wave of violent crimes. This was apparently triggered by the murder of a 27-year-old who played a central role in the dispute competing gangs to have had about the distribution of the drug market. He was shot dead in a parking lot in the Stockholm suburb of Rinkeby on Christmas Day.
In 2021, 9 boys were convicted of murder
In the weeks that followed, there were over 20 serious acts of violence in the Stockholm area, including five murders, a dozen bomb attacks and a series of shootings. Half of all suspects in this wave of violence since Christmas are minors. Police and social services warn that serious crimes are being committed by children as young as 13.
In 2021, nine boys between the ages of 15 and 17 were convicted of murder or attempted murder, up from just one the year before. Several underage boys are currently suspected of murder and attempted murder. A 15-year-old has confessed to the shooting of a 31-year-old gang leader in a Malmo shopping mall. A 16-year-old has been charged with murder at a gym and an explosion at a restaurant. Three teenagers are suspected of shooting dead a 24-year-old gang criminal in Gävle.
Never in Sweden's modern history have so many children been suspected, arrested and/or convicted of serious violent crimes. In 2021, police estimated that about 15 percent of gang criminals in neighborhoods with "low socioeconomic status" were under the age of 18. It is now assumed that the proportion could have grown to a third. At least.
"They are like sharks"
Ismail says he has seen for himself how one can be drawn into such a spiral of gang crime. "They are like sharks. If they smell even the slightest trace of blood, they'll grab you and won't let you go." If you're caught as a 15-year-old with a kilo of hashish that the police confiscate, you're in debt. "You can't pay for it, you have to do something for it."
Once you've gotten a full account of violent crimes, you have to keep going. If you are not willing to "go through the whole spectrum, there is a risk of becoming a victim of other criminals yourself".
It's difficult to get out of this spiral: "You have to be tough so that they don't come to me tomorrow or the day after, I thought. You have to make a mark. 'Hey, I'm not the type to mess with.' It was fear that drove me. And you want people to be afraid of you."
Optimal child soldiers
With many 14 to 15 year olds it is really "in" to boast about how you can use firearms: "Like being the best striker in a football team. They're children, they don't get it at all." Child psychologists take a similar view. In gang wars, young people are ideal child soldiers.
They often have an insufficiently developed standard of morality, a lack of consequence thinking and are more susceptible to peer pressure. Especially if they had traumatic experiences early on, says psychotherapist Malin Kan. "They can be ideally exploited," confirms criminologist Jerzy Sarnecki.
"For people of that age, belonging to a group and being accepted is a priority," says psychologist Jonathan Eliasson, who has extensive experience with juvenile violent offenders in a social therapy institution.
Also an issue in the election campaign
For some who lived in social exclusion, the "choice" of a criminal career also has a certain logic: "Either I could be a cool guy with money and girls who others admire, or I could go to special school," a juvenile gang criminal told me once: What would you have done?"
The question of how this development could be stopped was a dominant issue in last year's Swedish election campaign and probably a key factor in the election victory of the blue-brown parliamentary majority. More resources for the police, even their possible support from the military, stricter penalties, lowering the age of criminal responsibility are prescriptions from his government, which Justice Minister Strömmer also repeated in Skogås.
Merely symbolic politics is a frequent criticism, especially since the government is simultaneously refusing more resources for the crime-preventing work of the social services and for the school system.
Demand for individual social work
Maybe longer prison sentences are needed, says criminologist Sarnecki, "but then only together with good treatment measures". There is "simply no evidence that extended compulsory care and juvenile detention are effective measures," according to a recently published appeal by several criminologists and sociologists. In it they demand that there must be "individual social work for the rehabilitation of children and young people with criminal behavior.
It is "naïve to believe" that more repression "will solve the issue of serious crime among a limited number of young people, which is more likely to be seen as the result of failed integration and distribution policies in recent decades".
In no Nordic country is income distribution as unequal as in Sweden. The gap in income between rich and poor is now as wide as it has been since statistical surveys began 50 years ago.