Coronation of Charles III: William's children are planned – Harry's are not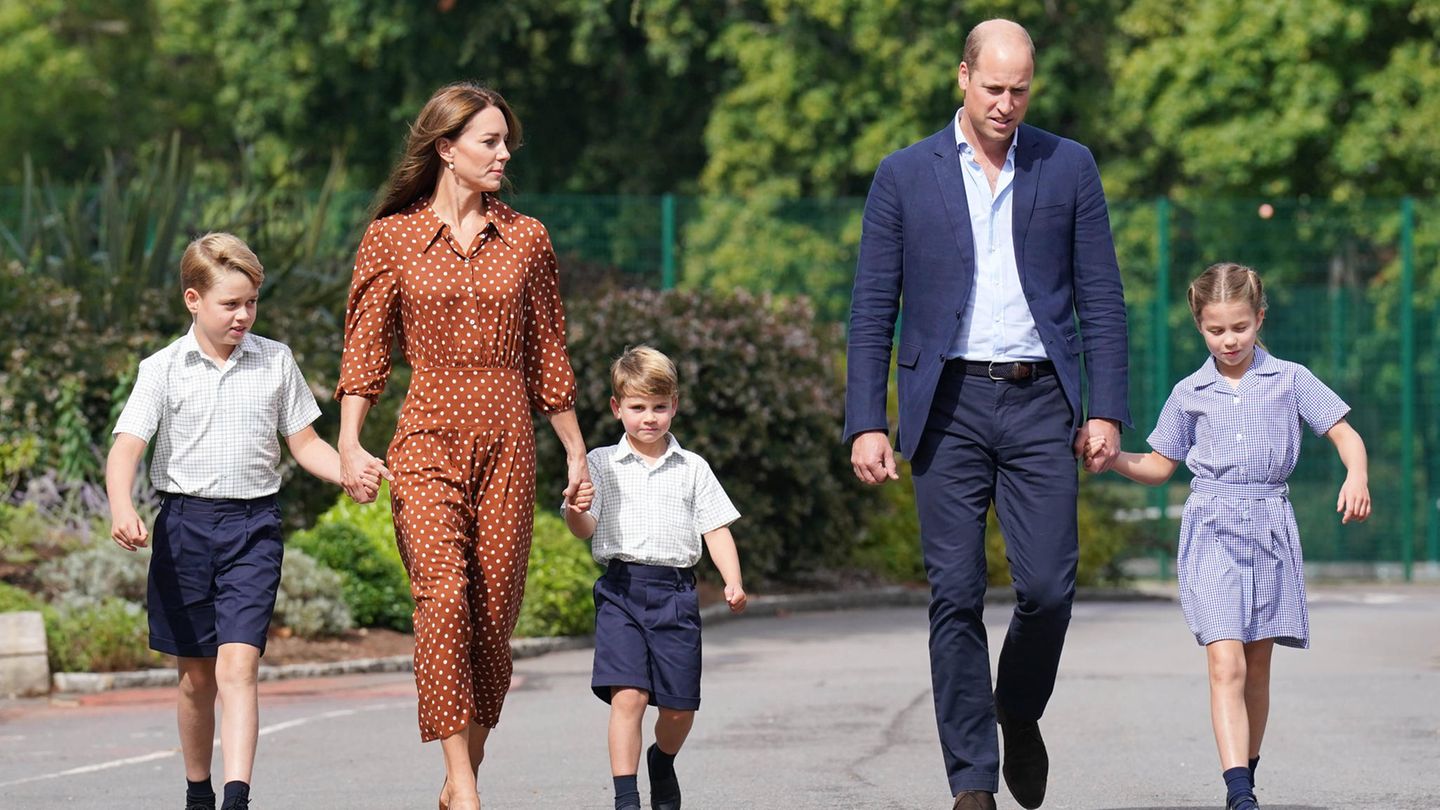 Royal House Rehearsal Plans
Coronation of King Charles III: William and Kate's children are planned – Harry and Meghan's are not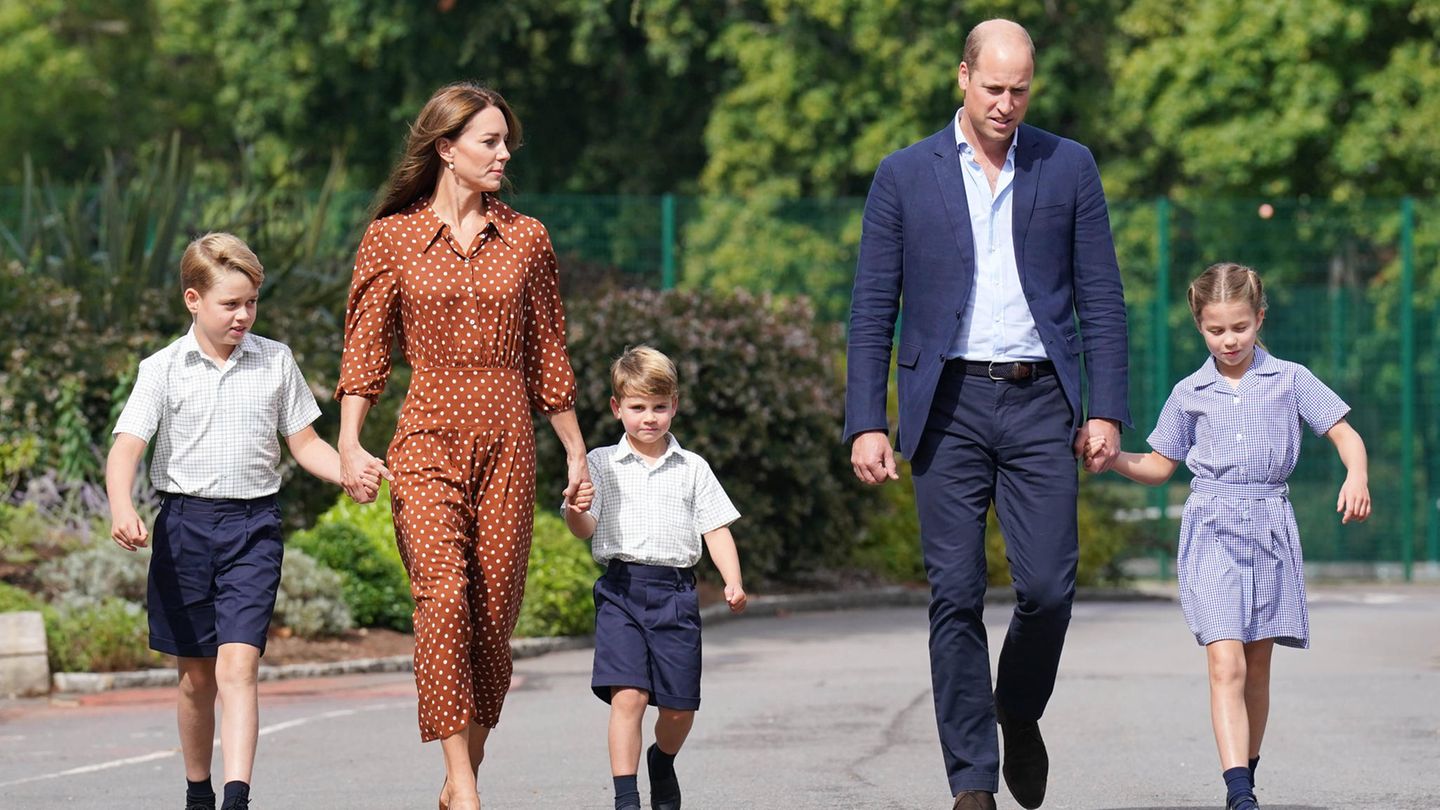 The Coronation of King Charles III. gets closer. The British "Times" has now received the rehearsal plans for the big day. This also reveals new details on the guest list.
The guest list for the forthcoming coronation of King Charles III. May 6, 2023 will be longer, the plans more concrete: According to the latest information, the three children of Prince William and Princess Kate will also take part in the ceremony, as the British "TimesAccording to this, George, Charlotte and Louis are to accompany the king when he leaves the ceremony in Westminster Abbey with Queen Camilla.
This puts an end to speculation about the participation of the children. That nine-year-old Prince George at the coronation would take part, was certain for a long time, but the participants of his siblings was not clear until now. His sister Charlotte turns eight four days before the ceremony. Louis, the youngest of the bunch, celebrates his fifth birthday on April 23rd.
Specifically, according to the royal family's rehearsal plans, which are available to the "Times", it is planned that the Children are to drive behind the royal couple in a carriage together with their parents after the ceremony. However, Kensington Palace has not yet officially commented on this.
Harry and Meghan's children are not invited

They are probably the youngest royal participants in a coronation procession in Great Britain. king Charles III. sat in the hall at the coronation of his mother Queen Elizabeth II in 1953, but at the age of four did not take part in the subsequent procession.
From the plans for the coronation of King Charles III. also shows that the royal family neither with the participation of Prince Harry and Meghan still expects Prince Andrew to be present at the procession. Accordingly, the children of Harry and Meghan have not yet been invited to the coronation.
Overall, the coronation procession is said to be shorter and more modest than that of Queen Elizabeth II, although the exact route has not yet been announced. More than 4,000 military personnel are expected, along with ten bands and representatives from the 56 Commonwealth states.