Corona virus and mask requirement: Mask falls in long-distance traffic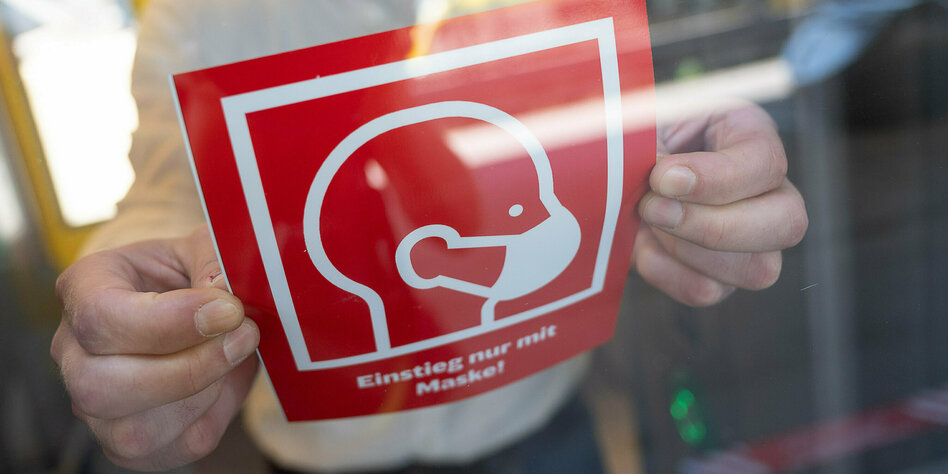 After several countries, the federal government is following suit: From February 2nd, a mask will no longer be necessary in long-distance transport. Lauterbach relies on voluntariness.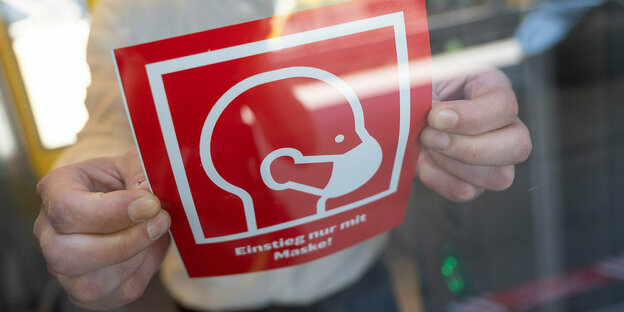 BERLIN taz | mask on or not? Federal Minister of Health Karl Lauterbach has made his decision and will suspend the obligation to wear a mask in long-distance transport from February 2nd. The SPD politician justified the waiver with the current pandemic situation. After consultations with the federal states, it turned out that the situation in the clinics in particular was "tense" but "manageable". The mask should only remain mandatory in clinics, nursing homes, medical practices and other health facilities.
Lauterbach also referred to other factors that had brought him to this decision: The immunity of the population is high, he and scientists do not expect dangerous new virus variants – and the winter wave of infections, which was warned about before Christmas, will probably remain the end.
But: In the past, the Federal Minister of Health had cited the protection of vulnerable people, i.e. people with previous illnesses, old age or with a high need for care, as an important criterion for measures. Lauterbach now relies on "personal responsibility and voluntariness". On Friday, he appealed to the population to continue wearing a mask indoors and on the train to "protect themselves and others."
The current Infection Protection Act stipulates that the mask requirement in long-distance transport applies until April 7th. Lauterbach now wants to change this requirement by ordinance – in consultation with the responsible ministries in the federal states. In a number of federal states, the mask requirement in local transport has already fallen, for example in Bavaria, Schleswig-Holstein or Saxony-Anhalt. From next week, the mask in the bus and regional train will not have to stay open in Saxony either. At the beginning of February want BerlinBrandenburg, Mecklenburg-Western Pomerania, Baden-Württemberg and Thuringia.
"Corona is not a disease like others"
The mask has often been called a symbol of the restriction of personal liberties. Above all the FDP had put pressure on in the past few weeks, that measures to protect against a corona infection fall. A few days ago, Federal Transport Minister Volker Wissing called for an end to the mask requirement "as soon as possible". He also justified his plea with a high burden on the staff on the train, who actually have to check that the passengers are wearing a mask.
For Lauterbach, however, it is also clear: the corona infection process is still at the top of his political agenda. "Corona is not a disease like any other," he says. At the moment you don't know what will happen if you get infected several times, according to the Minister of Health. The consequences and risks cannot yet be assessed. His conclusion: "The disease must not be played down."