Corona restrictions in China: Beijing relaxes Covid rules
The first metropolises are lifting their lockdowns. The government is thus reacting to the ongoing protests against its zero-Covid strategy.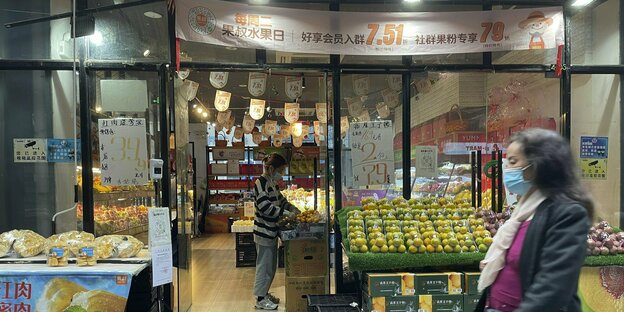 BEIJING taz | Sun Chunlan, who ordered many of the tough curfews in Chinese cities during the corona pandemic, has made a remarkable course correction: "Since the omicron variant has become less pathogenic, more people are being vaccinated and we have gained more experience in Covid prevention, we are Our fight against the pandemic is at a new stage and entails new tasks," she said on Wednesday.
The measures followed promptly: With Guangzhou and Chongqing, two metropolises of millions have officially adjusted their corona policies. Many of the lockdowns have been lifted, city-wide tests suspended, schools reopened – despite the fact that the number of infections, by Chinese standards, is still high. They are currently at almost 36,000 cases across the country.
Even in Beijing where the Measures are always meticulously followed will be relaxed. In Chaoyang District, some housing developments with infected cases are no longer fully cordoned off. More and more shops are open. These small steps seem irrevocably to herald a new era in Covid strategy.
The tone of the state media has also changed. A number of articles, as well as patriotic commentators on social media, proclaimed that the omicron variant posed no serious threat to most vaccinated individuals. For the first time, it is being tested how the general public reacts to the concept of "living with the virus".
Focus on vaccination strategy
Although the government would never admit it, the about-face is a reaction to the Protests against Beijing's zero-Covid strategy. the political demands some demonstrators, on the other hand, continue to be suppressed: A growing number of protesters are reporting that they have received calls from security officials.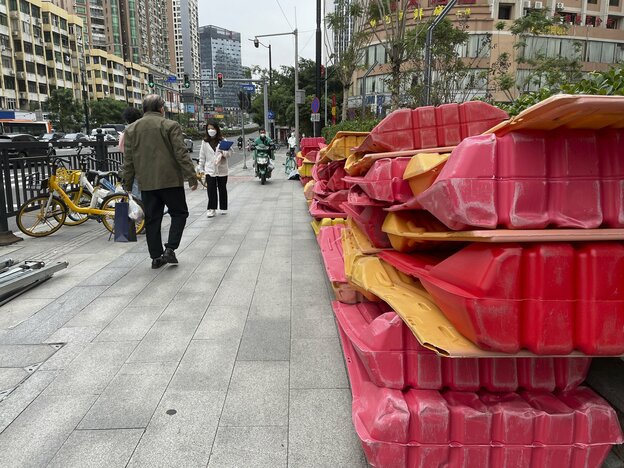 At the same time, the focus has long been on the national vaccination campaign, which has almost come to a standstill in the course of mass tests and quarantine measures. The aim is to push immunization more strongly, especially in the elderly population, because only 40 percent of people over the age of 80 have received a booster dose so far. It remains to be seen whether the proportion can be significantly increased: Vaccination skepticism is comparatively widespread among older Chinese.