Corona in Germany: More sick leave despite falling incidence
According to figures from the Barmer health insurance company, there is a significant increase in sick leave due to Corona. Meanwhile, there are fewer positive PCR tests.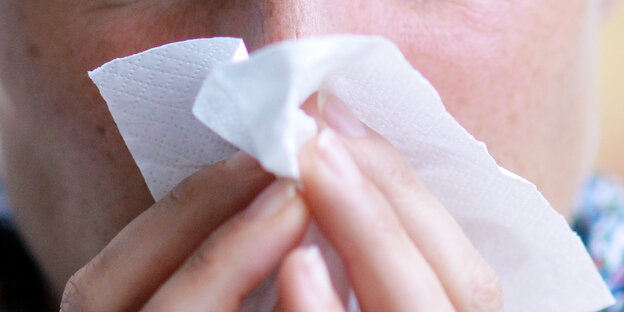 BERLIN afp/taz | Because of the sick notes Covid-19 diseases According to a report by the editorial network Germany, despite officially falling corona incidences. As the RND writes, citing current figures from the Barmer health insurance company, the proportion of employees on sick leave due to Corona rose by around 77 percent in the 29th calendar week from July 17 to 23 compared to the same period in the previous month to 181 employees per 10,000 insured persons.
According to this, there was a share of around 180 employees who were absent due to Corona for every 10,000 insured persons in the eleventh calendar week from March 12th to 19th. At that time, however, the seven-day incidence was around 1,900 – while it was only around 800 in the 29th calendar week.
We would like to show you some external content here. They decide whether they also want to see this element.
I consent to external content being displayed to me. This allows personal data to be transmitted to third-party platforms. Read more about our privacy policy.
These numbers indicate a high number of unreported cases of corona infections. The reason for this could be that more and more people are refraining from checking a positive rapid corona test using a PCR test. But only infections confirmed with a PCR test are included in the official corona statistics of the Robert Koch Institute (RKI). Currently, people with cold symptoms can also get sick leave from their family doctor over the phone.
The RKI currently gives the seven-day incidence as 317.8. At the weekend, less data is sent from the health authorities to the Robert Koch Institute. That's why they are numbers on Monday limited in their validity. The number of corona patients in intensive care units, which is falling continuously, is therefore more important for the overall development of the corona pandemic.