Conscientious objectors from Russia: Traffic light wants asylum for deserters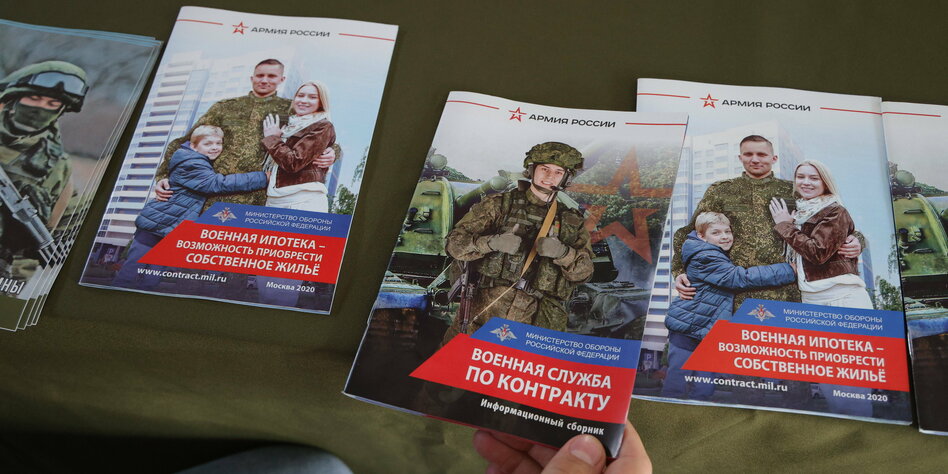 After Putin's partial mobilization, the admission of conscientious objectors should be simplified. Ambassador Andriy Melnyk is against it.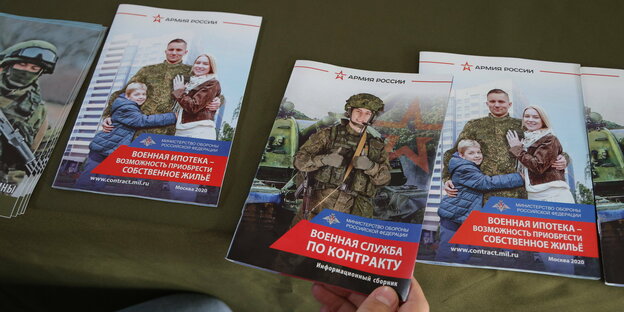 BERLIN taz | The federal government wants to make it easier for Russian deserters to be admitted to Germany. The background is the partial mobilization that Russian President Vladimir Putin announced on Wednesday. Government spokesman Steffen Hebestreit said in Berlin on Friday that Germany, together with the other EU countries, wants to find "a viable solution" for dealing with Russian deserters.
There is still no special reception program or so-called humanitarian visas for conscientious objectors from Russia. In the case of asylum applications, however, each individual case must be checked for reasons for fleeing, Hebestreit emphasized. Nobody should be able to move to Europe on behalf of the Russian government.
Meanwhile, the Ukrainian ambassador to Germany, Andriy Melnyk, railed against the project. Melnyk - in office until mid-October - called it a wrong approach for young Russians to "run off" and "enjoy dolce vita in the West". Rather, they should "finally overthrow Putin and his racist regime," he wrote on Twitter on Thursday.
Politicians in Germany, however, want to grant asylum to Russian deserters. Minister of Justice Marco Buschmann (FDP) explained Twitterthat "anyone who hates Putin's way and loves liberal democracy" is welcome. SPD faction vice Dirk Wiese emphasized in the Rheinische Post, that he considers the aggravated penalties that people face if they are withdrawn from conscription "already as a sufficient reason for asylum according to the current legal situation".
The parliamentary director of the Greens parliamentary group, Irene Mihalic, also confirmed to the newspaper that anyone who does not want to take part as a Russian soldier in the "murderous war of aggression" against Ukraine that violates international law must be granted asylum in Germany.
The Union is also in favor of humanitarian visas
Approval comes from the opposition: According to media reports, the deputy chairman of the Union faction, Johann Wadephul, called for humanitarian visas to be interpreted generously and comprehensively.
Interior Minister Nancy Faeser (SPD) had already announced at the end of May that particularly endangered dissidents, media professionals and scientists should be offered protection in Germany. According to the Federal Ministry of the Interior, 438 people from Russia were admitted through this special reception programme.
The spokesman for the ministry, Maximilian Kall, said that the decision-making practice of the Federal Office for Migration and Refugees for asylum seekers from Russia had already been changed in April in such a way that "conscientious objection to military service is usually a reason for protection".
Lengthy assessment of asylum applications
However, asylum applications from Russian opposition members are also examined at length as individual cases. As a result, many are denied political asylum in Germany, especially if they are already in third countries, like them taz reported.
Rudi Friedrich, managing director of the association connection, explains the partial mobilization in Russia: "Many are very unsettled by the news. It is unclear who is to be drafted and who is not, or not yet." The organization campaigns internationally for conscientious objectors and deserters. Friedrich says: "For us it is clear: nobody between 18 and 60 years of age in Russia can be sure that he will not be drafted."
Rumors in Russia
circulating in Russia rumours about the fact that not 300,000 reservists could be drafted as announced, but one million. This is described in the so-called secret seventh point of the decree, reports the opposition newspaper "Novaya Gazeta". She says she got this information from a source in the presidential administration.
The Russian government spokesman Dmitry Peskov immediately denied this report in the state agency Ria Novosti. Defense Minister Sergei Shoigu spoke of "up to 300,000 people". However, these would not be confiscated "all at once".