Conflict Kyrgyzstan and Tajikistan: Fighting intensified in border region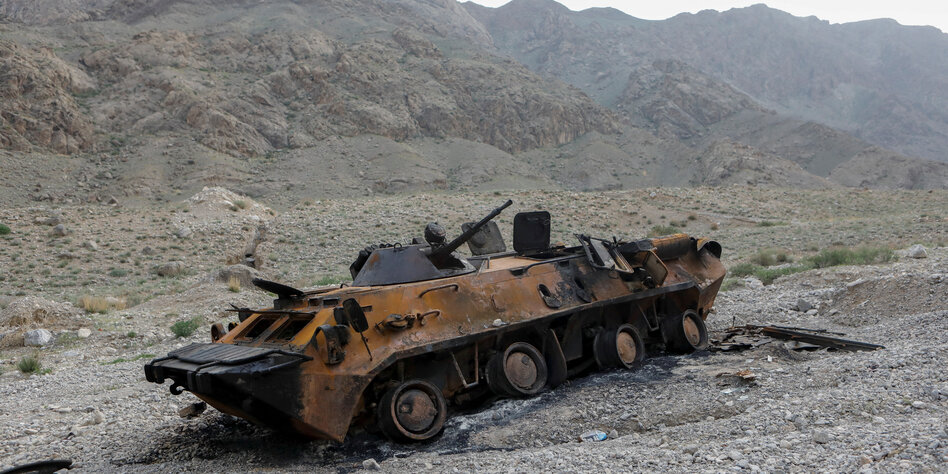 Tajikistan and Kyrgyzstan accuse each other of attacking with heavy weapons. The conflict in the border region flares up again and again.
BISHKEK rtr | The conflict on the border between Tajikistan and Kyrgyzstan continues to intensify. Both sides accused each other of attacking with heavy weapons on Friday. The Kyrgyz border guard said Tajik security forces had opened fire. Clashes broke out along the entire border.
The Tajik side also used tanks. Tajikistan in turn accused Kyrgyz forces of attacking a Tajik border post and seven villages with heavy weapons. According to the authorities in the town of Isfara, a civilian was killed and three others injured.
On the border between the two respectively with Russia allied ex-Soviet republics there have been repeated conflicts in recent years. In view of the Ukraine war and the renewed conflict between Armenia and Azerbaijan, however, the current violence is under a different sign.
Kyrgyz President Sadyr Japarov and Tajik President Emomali Rakhmon are both currently attending the summit Shanghai Cooperation Organization (SCO) in Uzbekistan, which will also be visited by the Presidents of Russia and China.