Coming to terms with Nazi crimes: Wehrmacht soldier charged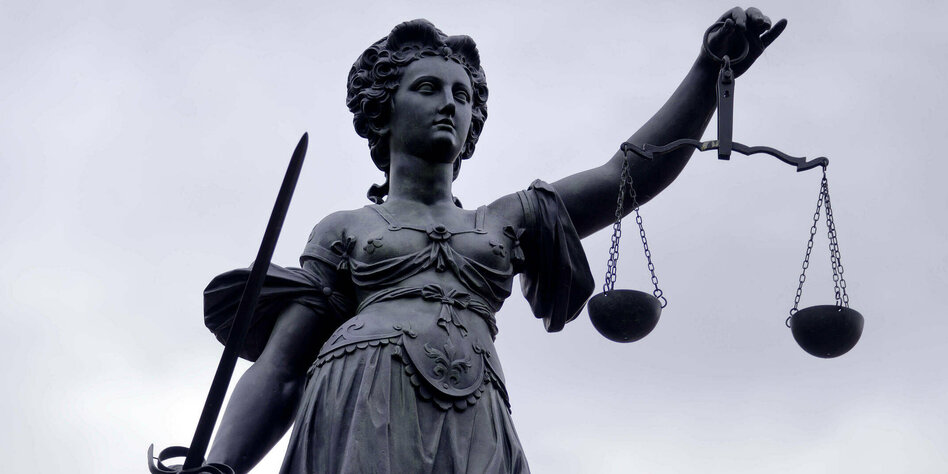 Public prosecutor accuses 98-year-old Berlin of aiding the murder of Soviet prisoners of war. It has not yet been decided whether the indictment will be admitted.
BERLIN taz | For the first time in the history of the Federal Republic of Germany, a Wehrmacht soldier has been charged with his alleged involvement in crimes against Soviet prisoners of war. The 98-year-old man, who lives in Berlin, is accused of being an accessory to murder in 809 cases. This is reported by the NDR.
The unnamed defendant is said to have taken part in the guarding of Soviet prisoners of war in the main camp Stalag 365 in Vladimir-Volynsk in western Ukraine. According to the indictment, he was on duty there from November 1942 to March 1943 and belonged to a state rifle battalion as a private.
Since the accused was only 21 years old at the time of the crime, a trial would take place before a juvenile chamber of the Berlin district court. However, it is not yet clear whether there will be a trial, as it has not yet been decided whether the indictment will be admitted. run to it according to information from the NDR further investigations.
In Vladimir-Volynsk the prisoners were held in inhumane conditions. It is said that many of them starved to death or died of diseases. The accused is said to have helped to make these killings possible by helping to guard them.
Several procedures already set
The terrible conditions in the camp were by no means an isolated case, but the rule. According to research by historians, up to 3.3 million of the 5.7 million Soviet prisoners died in the various stalags. There was no medical care there, the food supply was completely inadequate and many of the prisoners had to spend the night under the open sky, sometimes in freezing temperatures.
These camp conditions were known to the Wehrmacht leadership and the Nazi rulers. They didn't do anything about it, because that was how they wanted to get rid of "useless eaters" – so the murder was well calculated. According to the racist categories of the Nazis, the Soviet soldiers were considered "subhuman".
It was only in the spring of last year that the Central Office for the Investigation of Nazi Crimes in Ludwigsburg expanded its investigations to include the guards in the Stalags. The starting point for this was the consideration that the conditions in concentration camps and some prison camps were comparable and that corresponding case law could therefore be transferred.
Prosecutor Thomas Will from the Central Office reported in 2021 on six people who had been identified as suspects. Several proceedings have already been discontinued by the competent public prosecutor's office. The vast majority of the alleged perpetrators have long since died anyway, since the guards often included older soldiers who were no longer considered fit for the front.