Climate, masks and Christian Democrats: mud fights of the week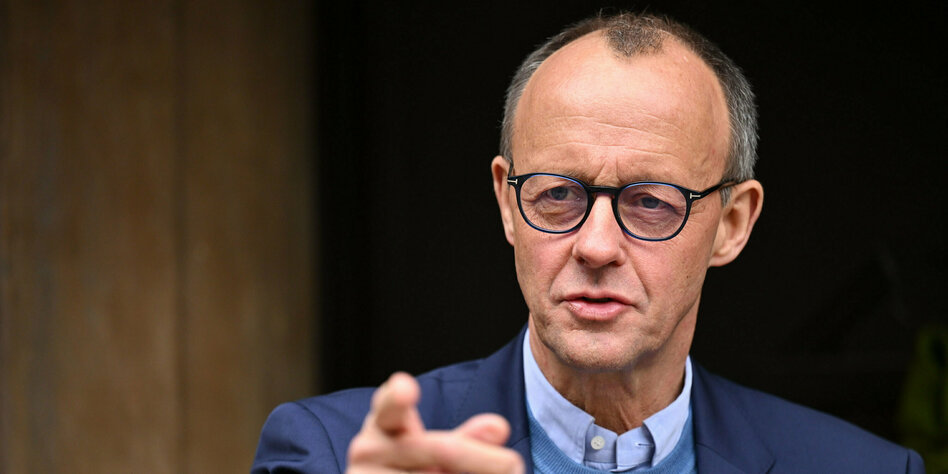 In Lützerath, the police cleared. So have the most active lost? And: Friedrich Merz is trying to get closer to power.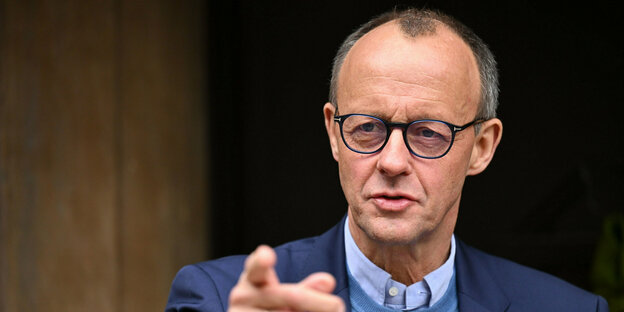 taz: What was bad last week, Mr. Küppersbusch?
Friedrich Küppersbusch:
Anne Will and Christine Lambrecht go.
And what will be better in this one?
SPD discusses whether Klingbeil or Högl will moderate on Sundays.
To the CDU leader Friedrich Merz says there are a lot of little kids in this country who don't know any manners. Should dads stay home so they can teach them?
False numbers were in circulation about the rioters on New Year's Eve, which were quickly hyped up as "violent refusers of integration" – by SPD Interior Minister Faeser. Merz slipped right through to "little pashas". It's different at home: "Honestly, I wouldn't have let my daughter go there," he complained about Greta Thunberg's UN appearance in 2019; young people should accept contradictions, none of them "had such a great time in Europe". What a full-grown pasha talks like that. Not every Christian Democrat has been as far from power as Friedrich Merz in recent decades. He sums up the violent refusal of integration by federal governments at least since Kohl. A society that rams language, culture and education problems into poorly prepared primary schools. He is right.
Because of the expensive food prices, the FDP and the Greens want it exempt the rescue of food from dumpsters from punishment. Is this the end of the discounter principle?
The English "dumpster diving" speaks clearer language: human garbage chute. Be it out of necessity or conviction. We treat ourselves to this as part of a business balance sheet in which the customer has long since paid for the surplus before it ends up in the container. So who does it actually belong to? If overdue goods were offered at a reduced price in the store, the prices would fall. If she went to the Tafel, the shops would have more competition. In short: throwing away secures retailers' profits. They would have to involve the garbage divers financially.
Domestic flights in the US have been suspended due to computer glitches. Are computers the real "climate terrorists"?
The USA has been using "Notice to airman" software for decades, which was only changed to "Notice to air missions" in 2021 and opened up to drones. Her heart attack left crews without — well, traffic alerts — for a few hours. Runway under construction, tower no staff, snow, air show, that sort of thing. Just staying on the carpet and not risking blind flights is always a good idea.
Australia's highest Catholic, Cardinal George Pell, is dead. In addition to arrogance and callousness, he is also accused of child sexual abuse. For this he was imprisoned for 404 days. How many does he sit in hell?
Doesn't matter. With all due respect to belief in a higher justice, this fantasy is of no use to the victims who are still on earth. Pell was acquitted "for lack of evidence" after several trials. During interrogations along the way, he once expressed regret at having covered up crimes; he has not acknowledged his own. With the number, he was able to become the head of finance at the Vatican, which is once again difficult to distinguish from a criminal organization with the naked eye. Even if he burns in hell, the victims don't go there. No perpetrator-victim compensation.
In ICEs, the mask requirement will be abolished, in Lower Saxony there will no longer be an obligation to isolate infected people. Public transport follows. Travelers from China don't bother us anymore, that's true
's?
Most recently, the mask in public space was a casual commitment to public transport and should be replaced with an attractively designed armband ("One Bus"). I liked being able to yawn uncontrollably, avoiding the usual attacks (long-distance buses) and having my peace masked. Inside, the FDP has now prevailed, Lauterbach remains Federal Foreign Minister of Health.
Although Greta spontaneously rushed to help, the police cleared Lützerath. Do we finally have enough coal to warm ourselves up?
Police officers stuck in the mud like Greens in Realpolitik, every now and then someone falls over and gets sucked in. It was a universally affirming festival of metaphors. For the climate activists, a successful defeat and the fear of becoming like the Greens remain.
And what are the Borussia doing?
Put 23 players on the field in 4 x 30 minutes in the friendly against FC Basel. Interesting format.
Questions: Shoko Bethke