Citizens' allowance: entitlement, housing, sanctions – this is what the law looks like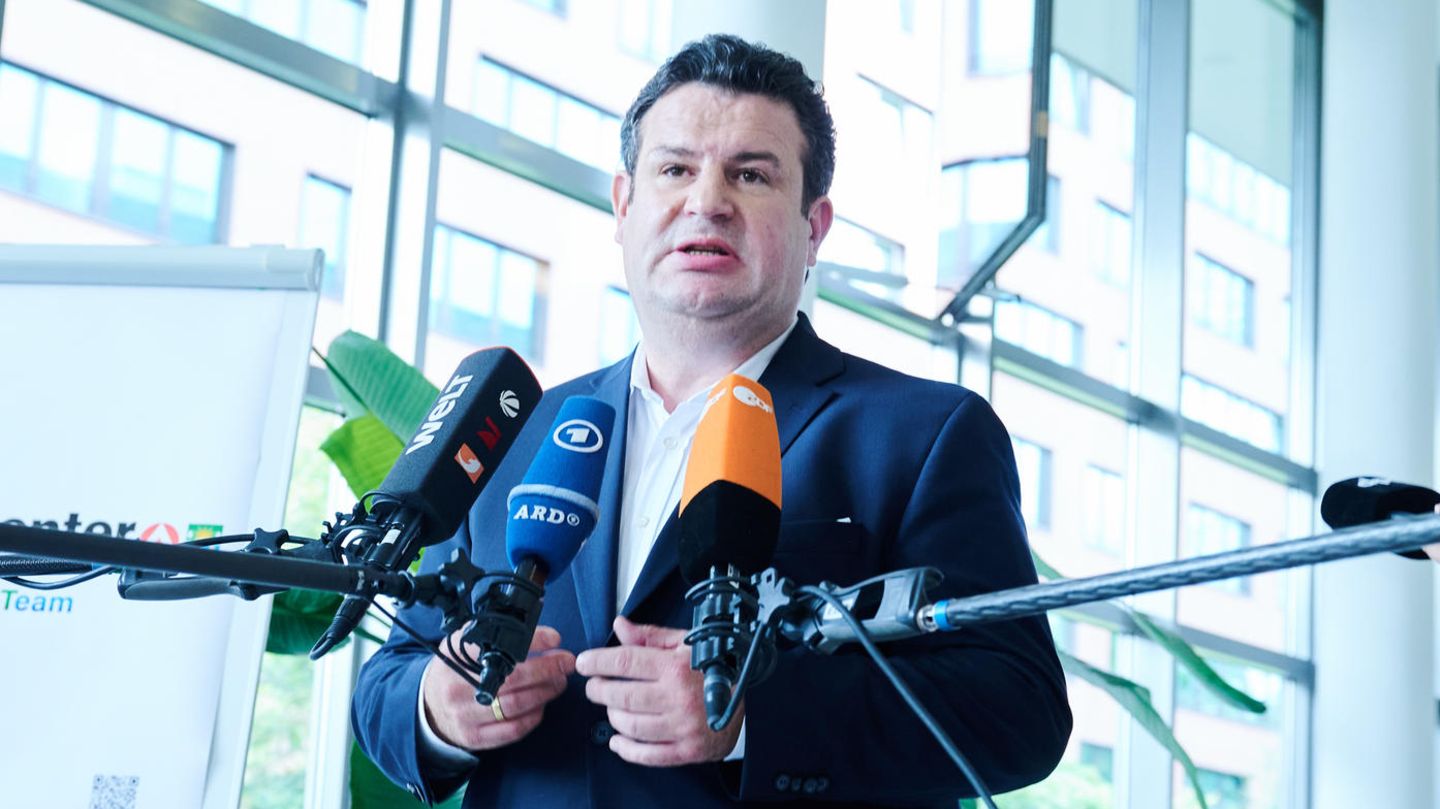 Hartz IV successor
Entitlement, housing, sanctions: what the new citizens' allowance means for beneficiaries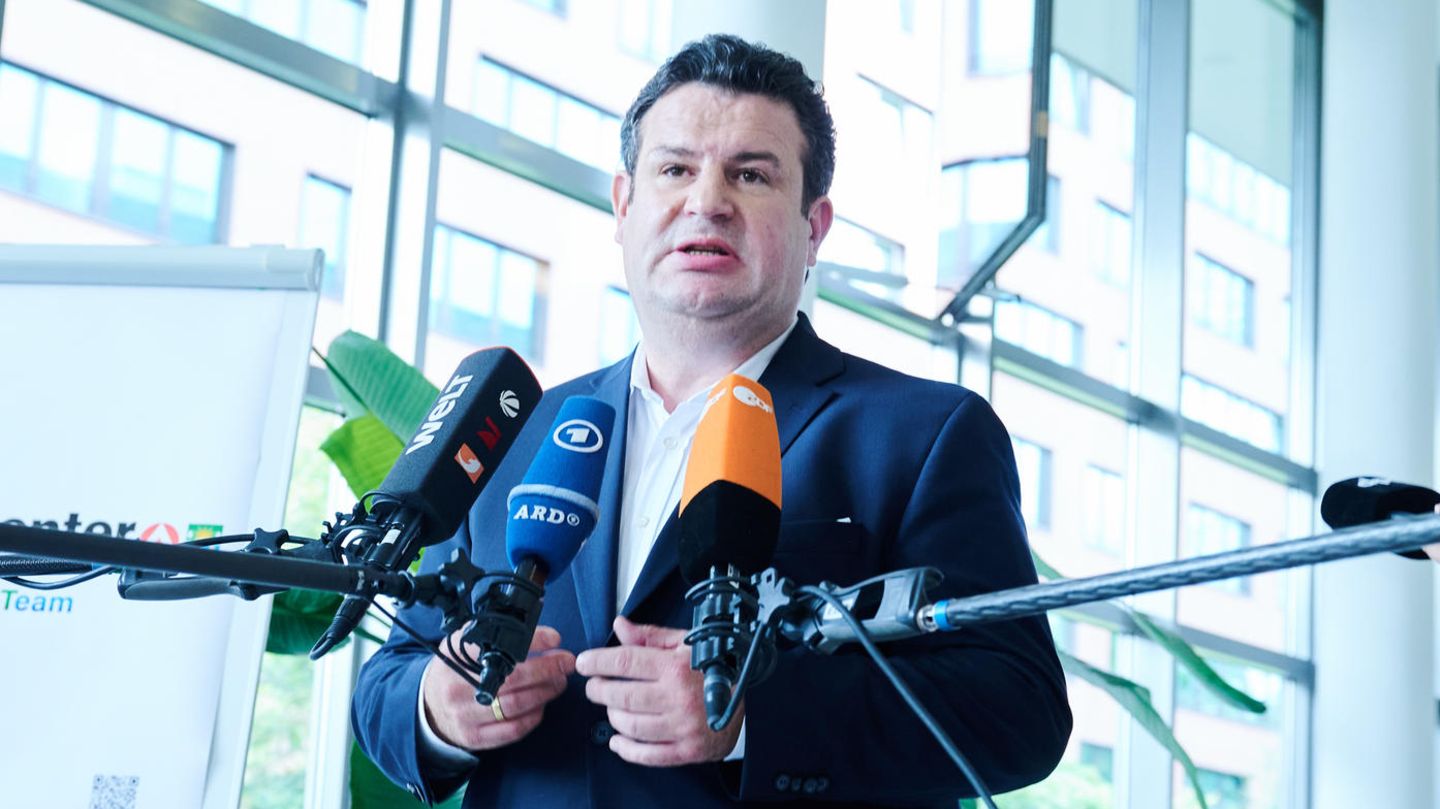 The traffic light coalition has launched its central social reform: Hartz IV becomes citizen income. But what do the new regulations mean for the beneficiaries? An overview.
Hartz IV will become this on January 1st citizen money: The Citizens' Income Act drawn up by Federal Labor Minister Hubertus Heil (SPD) and approved by the Federal Cabinet on Wednesday increases the previous benefits – and builds trust between benefit recipients and job centers. But the controversial sanctions will continue to exist in the future.
Answers to the most important questions:
Who will be entitled to the citizen's benefit in the future?

Anyone who was previously entitled to unemployment benefit II will in future be entitled to citizen benefit. No new applications need to be submitted for this. Citizens' income is also an option for people whose income from work is not enough to cover their living expenses. You can get additional support.
How high will the citizen's income be?

The standard rate of basic security should increase from 449 to 502 euros. Adults living with partners receive 451 euros. Young people aged 14 and over get 420 euros, children from 6 to 14 years 348 euros, under-6-year-olds 318 euros. Normally, the regular increase in standard rates based on price and wage developments leads to far smaller increases. The mechanism has now been changed to take account of the exceptionally high level of inflation – the adjustment should therefore continue to reflect price developments in a more timely and effective manner in the future.
What will happen to the previous sanctions?

Those who do not cooperate with the job center should do less sanctions have to fear. Such sanctions had already been suspended by law in advance. Now the possibilities for reducing benefits in a six-month period of trust are to be severely restricted. Payments should only be reduced in the event of missed appointments at the job center. In the case of breaches of duty, such as not accepting reasonable work, there should be no more sanctions in the first six months. Later, in the event of repeated breaches of duty and failure to report, a maximum of 30 percent of the standard requirement can be reduced. Accommodation and heating costs are not reduced.
Can the job center continue to demand money back?

Yes, but there is a minimum limit of 50 euros. Only when higher amounts are involved do the job centers demand back money that the beneficiary received wrongly.
What changes with further training and retraining?

So far, the vocational training of an unemployed person has often failed because he primarily has to accept a temporary job. This "priority" will no longer apply in the future. A monthly further education allowance of 150 euros will be introduced for people who are unemployed or on low wages and receive additional benefits and are taking part in vocational qualification-related further education. In addition, benefit recipients will be able to attend retraining as part of subsidized professional development in three years, if necessary, instead of the previous two years. A bonus of 75 euros per month is to be introduced for participation in measures for sustainable integration. The unemployed should also get more coaching.
"Instead of demotivating, often counterproductive sanctions, the citizen's income is based on positive incentives," said the Greens parliamentary group leader Andreas Audretsch the German Press Agency.
Are citizens' income recipients allowed to keep their apartment?

A waiting period should apply in the first two years of receiving citizen benefit: The costs for rented apartments or owner-occupied residential property are recognized regardless of the area. The adequacy of the apartment should only be able to be checked after 24 months of receiving citizenship benefit. People who are unemployed and have to look for a new job shouldn't also have to worry about their apartment, is Heil's reasoning.
What assets may beneficiaries keep?

Here, too, there is a waiting period of two years, during which benefit recipients may have assets of up to 60,000 euros. 30,000 euros are allowed for each additional person in the benefit community. After 24 months of receiving basic income, the assets should be able to be checked. The long-term savings are increased to 15,000 euros. In addition, it is no longer checked whether one's own car is appropriate.
What additional income opportunities are planned?

Anyone who earns between 520 and 1000 euros should be able to keep more of their income in the future: the allowances in this area will be raised from 20 percent to 30 percent. The allowances for pupils, students and trainees will also be increased.
What will job placement look like in the future?

It is important to the coalition partners that Job centre should meet those affected "on an equal footing", as they have already written in their coalition agreement. At the beginning, a cooperation plan should be drawn up. What does the unemployed person wish for in their further career? Better than before, these wishes should be taken into account. Audretsch draws attention to another planned innovation: "In future, everyone will be written to by the job centers in friendly, clear sentences," he says. "No complex legal texts, no instructions on legal consequences that are often perceived as threats."
mad
AFP
DPA