Christmas in Israel: Tinsel as an act of civil disobedience?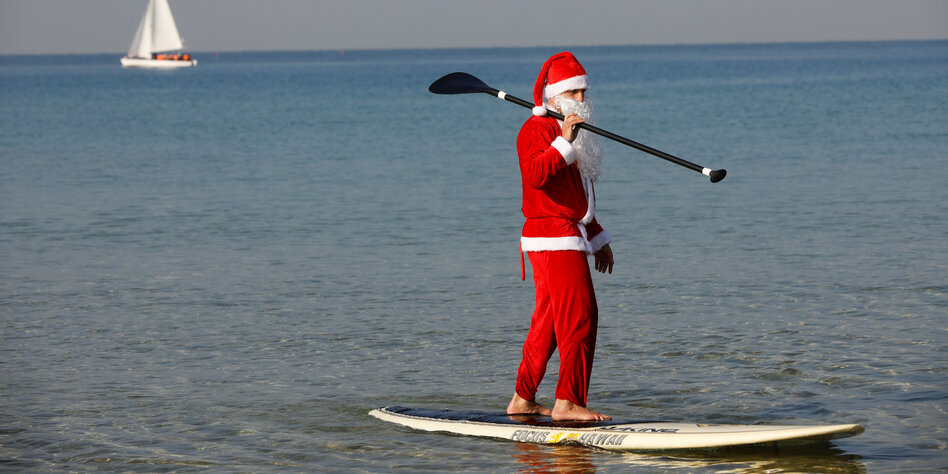 Celebrate or not? The Christmas festival causes controversy in Israel. Some see it as a way to protest against the new government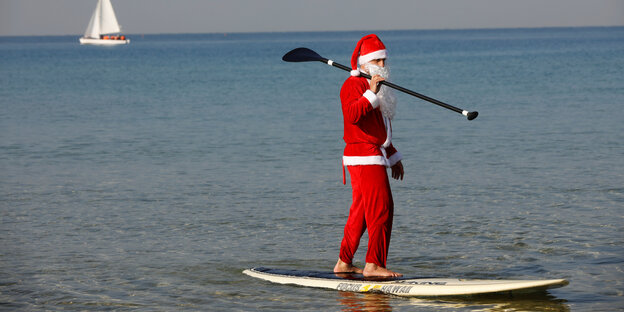 JERUSALEM taz | "It started with Netflix," Shahar Narkis says on the phone, "with 'Scrooge', a Christmas musical, and Angela's Christmas." Suddenly, his two daughters in Ramat Gan, a city right next to Tel Aviv, also wanted a Christmas tree. Wanted colorful lights, red balls – and of course gifts.
There it is, a knee-high, green plastic Christmas tree adorned with silver tinsel and a gold star on top. Right next to the Hanukkah, the eight-armed candelabra used to celebrate the Jewish festival of lights, Hanukkah. As is the case this year, Hanukkah and Christmas often coincide. However, the two girls could not invite to Christmas – Grandma would not be thrilled, Avneri explained to his daughters and wrote "Hanukkah" on the invitation. But the tree was able to remain standing.
In religious Judaism it is forbidden to worship statues and images. Now, strictly speaking, the Christmas tree is neither a statue nor an image, nor is it worshiped. But there are also reservations about Christian symbols. In the history of the Jewish diaspora, some rabbis have called for refraining from the Christmas tree – with many Jewish families in Western European countries celebrating Christmas – but with no religious significance.
Christmas is now celebrated in Israel just like Halloween and Valentine's Day. That Jesus supposed birthplace Bethlehem is around the corner – even if it is in the occupied territories and not actually accessible for Israelis – is likely to escape most people in this context. Likewise, it doesn't matter that Palestinian Christians have been celebrating the festival for a long time, both in Israel and in the West Bank.
Inspired in Italy
Yosi Avinoam, who doesn't want to give his real name, even traveled to Italy this year to get inspiration for Christmas decorations. He is surrounded by golden Christmas tree balls, red and white Santa Claus hats and inflatable Santa Clauses in his shop on Matalon Street in Tel Aviv. "People often ask me if I have a problem selling Christmas decorations," he says, pointing to the yarmulke on his head. "But I don't celebrate the holiday."
Next door it looks different. "I feel terrible," says the shop owner, tattoos on her arms, bleached hair and square, black glasses: "For years I resisted selling Christmas accessories," she says: "Everyone should celebrate the festivals that they celebrate want. But I am a devout Jew." She points to the Christmas hats and makes a face: "It destroys my faith."
However, very few expected that a posting by the Tel Aviv city administration would trigger a shitstorm. On the Facebook page, the city administration announced public events for Hanukkah and Christmas. "This is a Jewish country!" Writes an angry user.
"So many of you think it's cute to celebrate Christmas. Thank God the right government is in place now. We will restore Jewish values. Slowly the left, who love Christianity more than Judaism, will no longer be the majority. I am beyond disgusted that this is Tel Aviv."
Christmas riot
Christmas – the Achilles heel of the right-wing religious? Columnist Anat Kamm called out in the Israeli daily hairnet to a Christmas riot: "Very legal and above all annoying for those who are sensitive to light and decoration and joie de vivre."
Christmas decorations in all windows – the new form of resistance against the new government? Christianity has returned to what it used to be: an underground movement in the Holy Land.