Christine Lambrecht's farewell to the Bundeswehr: "You never go completely"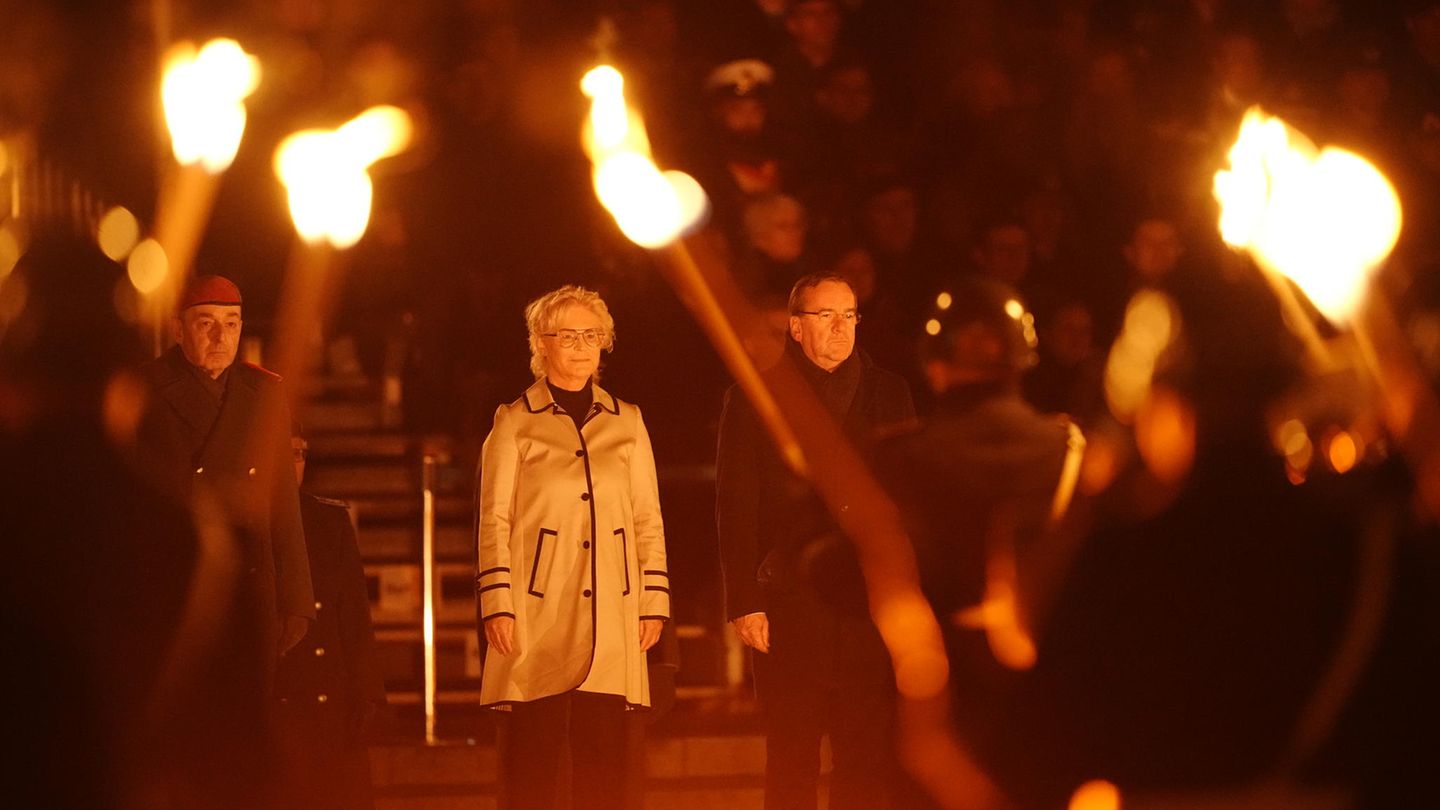 Big tattoo
Lambrecht's farewell to the Bundeswehr, with a slight smile on his face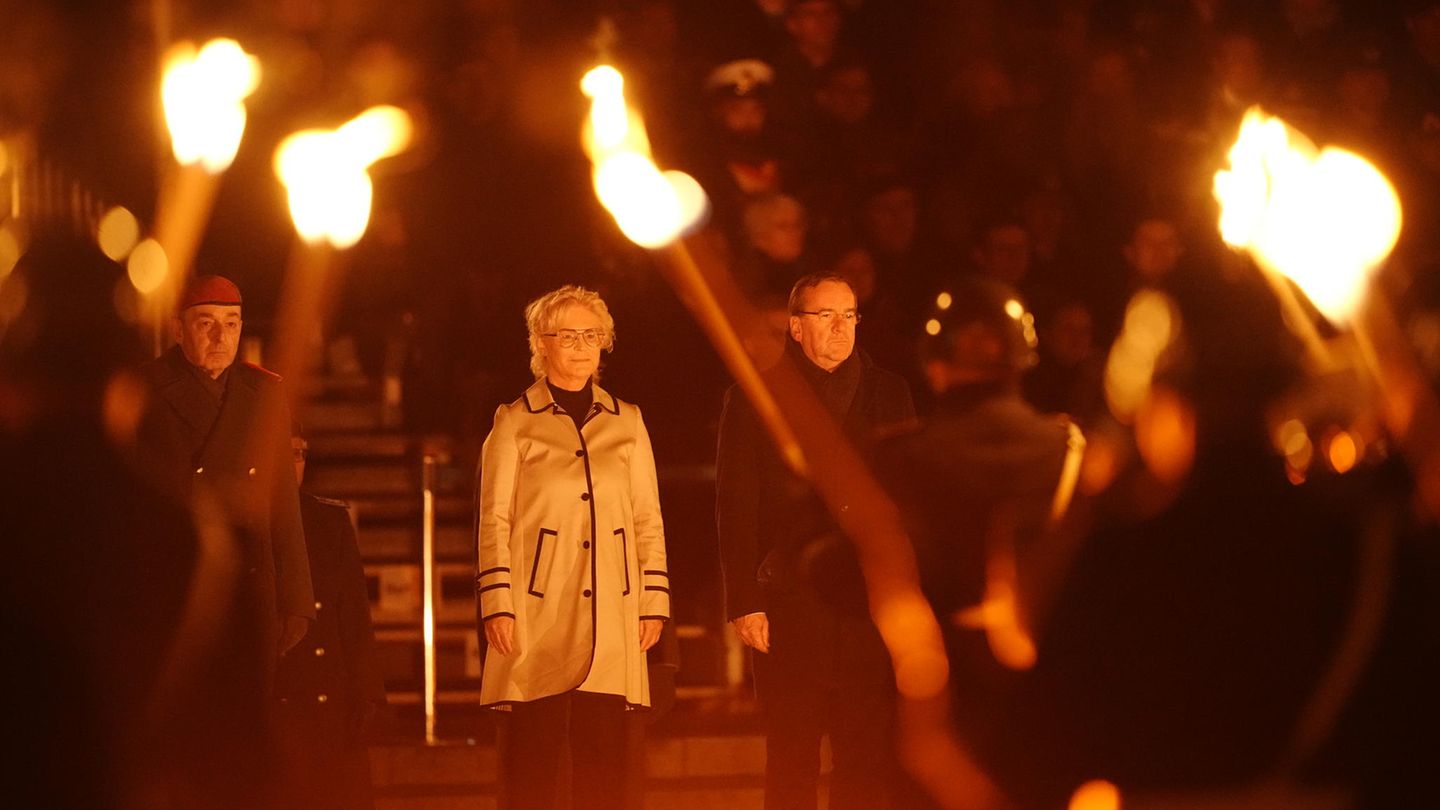 The more than 400 days in office as Secretary of Defense can hardly have been pleasant for Christine Lambrecht. She was more likely to suffer from the office – it often seemed so – and the country also suffered from her in many ways. However, she is not alone with a poor record.
Was it nostalgia, a political tip or even an announcement? The SPD politician has come to terms with the Rhenish emotional hit "You never walk that completely". Christina Lambrecht (SPD) in Berlin from the office of defense minister that she resigned in January. The Defense Ministry's guard battalion and a staff band marched with torches on Tuesday after sunset in the inner courtyard of the military department in Berlin for the Great Tattoo.
The Great Tattoo is the highest military ceremonial of the German armed forces and follows a fixed sequence of musical elements and military ceremony. With a slight smile on his face, Lambrecht followed this supreme deference. Her successor in office and host Boris Pistorius (SPD). As an SPD politician with an affinity for the military, he stormed into first place in the opinion polls on the popularity of the federal cabinet in times of war.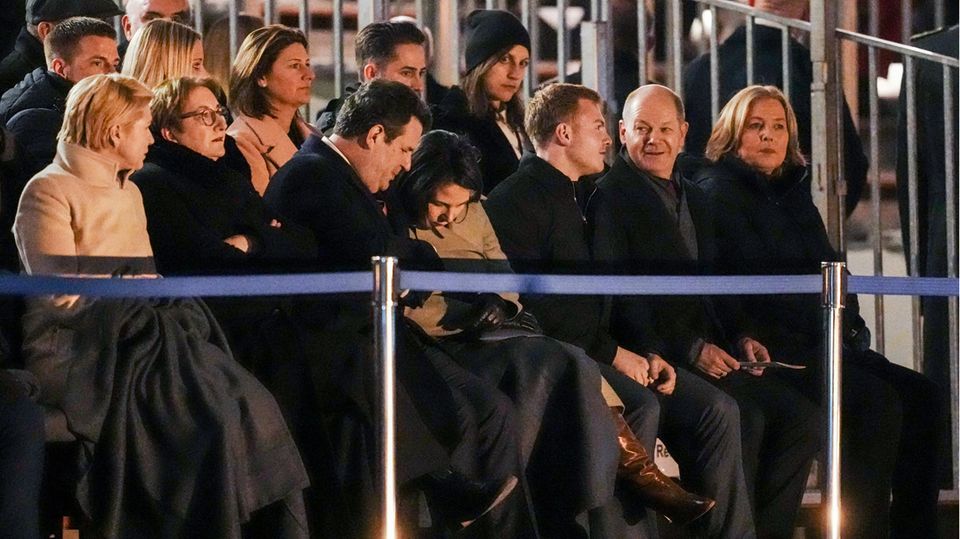 Lambrecht's 407 days as defense minister, on the other hand, were overshadowed by public criticism and doubts about competence. The helicopter flight with the son, pumps in Africa, 5,000 protective helmets for the Ukraine and a New Year's video that was perceived as very unfortunate are the keywords for their political mishaps. Lambrecht – equipped with a 100 billion special pot for the modernization of the armed forces – be able to write military-political history.
The Ministry of Defense's website states that the "successful record of the Bundeswehr is also due to the achievements of the former defense ministers". The details of the reviews are something for gourmets. So the SPD politician Georg Leber – in office from 1972 to 1978 – is remembered as a "soldier's father". "His nickname earned him his human contact with the members of the Bundeswehr, who held him in high esteem," writes the house.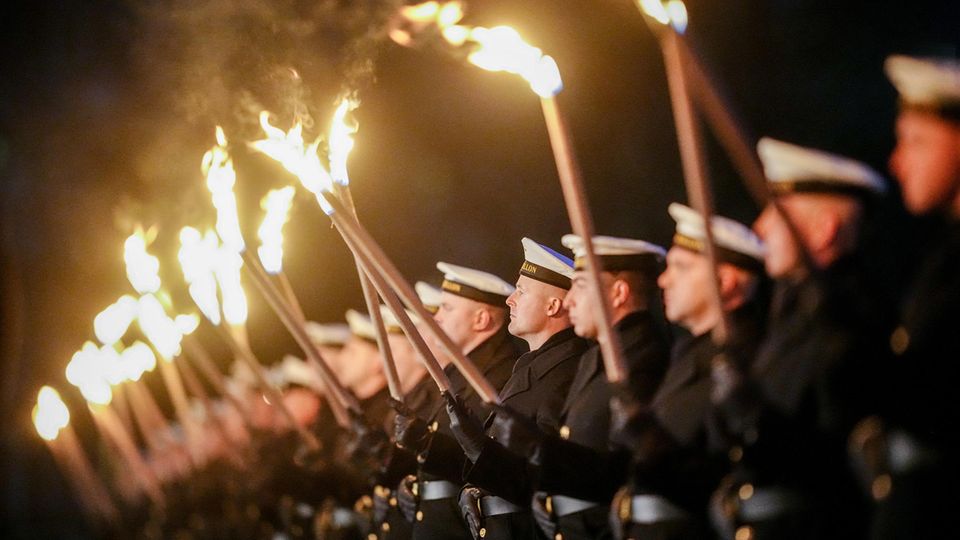 It is remembered how Gerhard Stoltenberg (CDU) was in office at the time of reunification and took over command and command of the all-German armed forces on October 3, 1990. Karl-Theodor zu Guttenberg (CSU) "paved the way for a drastic change: the suspension of compulsory military service on July 1, 2011". The name Ursula von der Leyen (CDU) stands for the "turnaround in personnel, material and finance for the modernization of the Bundeswehr and for the "agenda attractiveness"".
The overall assessment of former military commissioner Hans-Peter Bartels (SPD) is significantly more critical. In the era of Chancellor Angela Merkel (CDU), despite the Russian annexation of Crimea in 2014, Germany continued "disarmament flying blind", said Bartels, now President of the Gesellschaft für Sicherheitpolitik, at a congress in Berlin last week Berlin. "Your five defense ministers weren't all born for this job," he said. And: "Every defense minister since the end of the Cold War came into office as a surprise, seemed surprised himself, including Merkel's ministers. But this cabinet post was always better than nothing."
Carsten Hoffmann / fs
DPA