children ask, the taz answers: why doesn't anyone ban cars?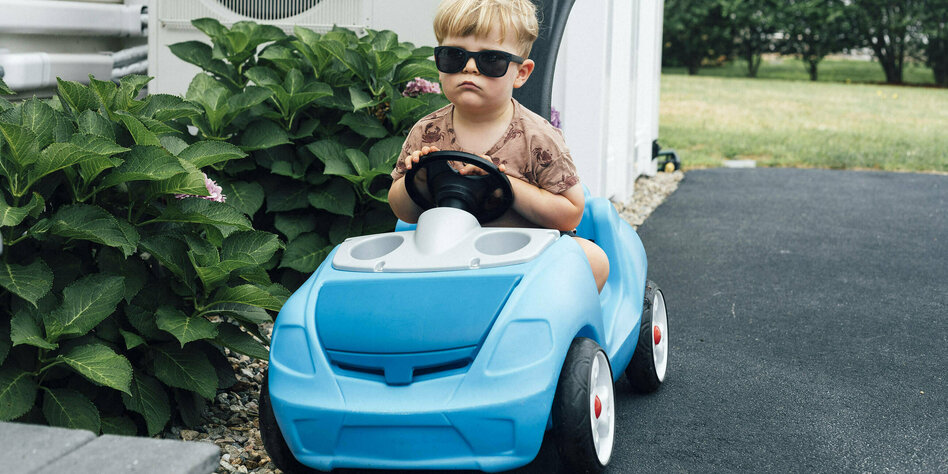 We want to know from children which questions are on their mind. We answer one every week. This question comes from Cy, 6 years old.
Very many people in Germany cannot imagine life without a car. It's like waking up one morning and the whole floor is covered in mud. You put your feet down – and sink up to your knees. You can walk, but the walk to the kitchen takes ten minutes instead of a few seconds.
When adults think about what it would be like, theirs Everyday life without a car coping with it feels about as tedious to them as it does in the mud metaphor. And it triggers fear in them: How do I take the kids to school without a car? How do I get to work? How to the cinema? It all takes much longer by bike or bus – especially in the village where the bus only comes every hour.
"We built everything around the car," agrees Andreas Knie. He researches traffic at the Technical University in Berlin. The problem for Knie is that people have chosen their homes, schools and jobs with the belief that they can drive anywhere.
The car is a part of us, says Andreas Knie. You can see that from the question: "Where do you park?" Does the question sound familiar to you? You may have heard the question from adults before. The wording is wrong. It should be more correct: "Where is your car parked?" So the car has become an extension of the legs. It's almost part of the human body and promises to get you through the mud quickly. That is why it is so difficult for people to switch to other means of transport.

In Ukraine, men can be drafted into the military at any time. Mikhail Nazarenko – young, queer, well educated – does not want to go to the front. That's why he's hiding in his own country – in the taz at the weekend from 24./25. September. Also: Italy before the election. Why is the country in danger of slipping to the right? And: Saving energy can also be fun. From Saturday at the kiosk, im eKioskin practical terms weekend subscription and around the clock Facebook and Twitter.
"Unfortunately, we forgot to install the switch that you can use to make the many cars less again," says Andreas Knie. So far, the plan has always been: more roads, more cars and more funding for cars.
But what could such a switch that prohibits driving look like?
There is good news and bad news here. The bad news is that you can't actually ban driving, says Andreas Knie. The good news is that we can at least change the circumstances that still make driving attractive. For example, by the federal government introducing a speed limit on the freeways, banning public car parking spaces or raising car prices.
Do you also have a question? Then write to us [email protected]