Captain's armband at the World Cup in Qatar: The solidarity action that isn't one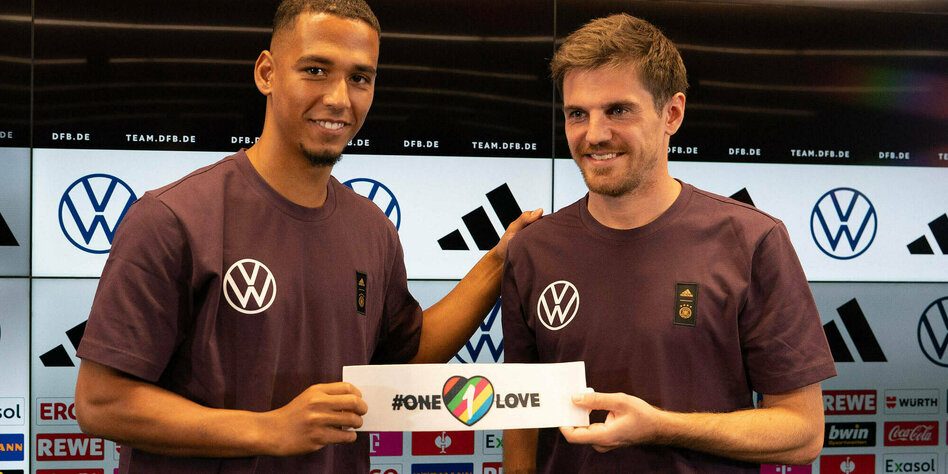 The German Football Association has created a captain's armband to set an example for diversity. In truth, it is a concession to Qatar.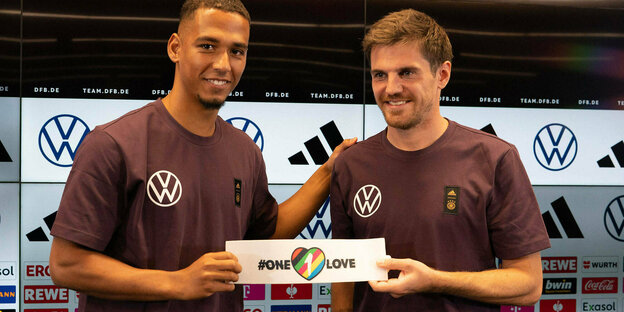 There are many ways to take a stand against discrimination. Serious and courageous as well as flimsy.
The German Football Association (DFB) opted for the latter category when it quickly issued a new captain's armband for the Soccer World Cup in Qatar created. Instead of the Pride flag, like Captain Manuel Neuer had already worn as a bandage in previous national team games, there is now a random mix of colors in the shape of a heart. A symbol that is intended to set an example for diversity - but is no more than a sad admission: the admission that diversity for the DFB ends where it becomes uncomfortable.
Because the reality of life in Qatar is: up to seven years in prison for homosexuality, which is prohibited by law. In a country where the death penalty still exists; where queer people are monitored and arrested by the government. Qatar is not safe for queer people. However, one thing is certain: the DFB.
Showing solidarity with queer people would have been so easy. One could have used the captain's armband with the Pride flag, which was used in the game against Hungary, for example. At the time, the German national team wanted to take a stand against the country's anti-LGBTQIA+ laws. The DFB was celebrated for it.
A minimum of solidarity
In Qatar, where the situation is even more dramatic, the Pride armband would have been a renewed symbol for the queer community. A necessary. Not because that would have changed anything about politics in Qatar in the long term. Or could have made up for all the abusive conditions of the World Cup. But because it would have been that minimum of solidarity that you would have had to show as a team participating in such a World Cup.
Nothing about the newly designed armband has anything to do with the Pride flag. Nothing with solidarity. On the contrary: it shows that Qatar doesn't want to attract attention. She reveals arrogance towards all queer people. towards those who cannot live freely in Qatar. Who cannot wave a rainbow flag due to the life-threatening consequences.
A flag is always political. Deliberately not showing a flag, even though you could, is also political. And wanting to be celebrated for a flag that isn't one is absurd.