BVB fans celebrate "dirty" away win – Eintracht supporters shocked by the referee's performance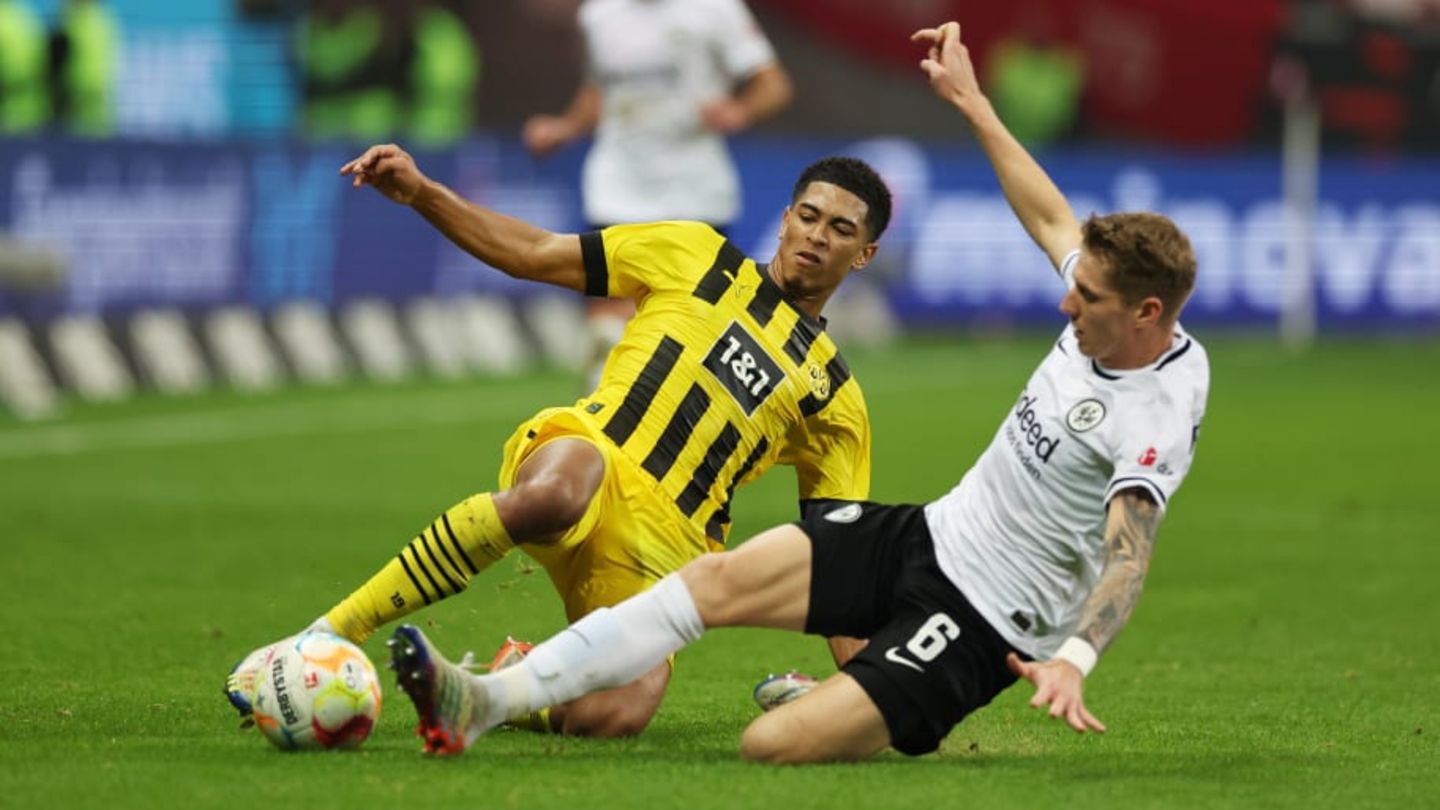 BVB fans celebrate "dirty" away win – Eintracht supporters shocked by the referee's performance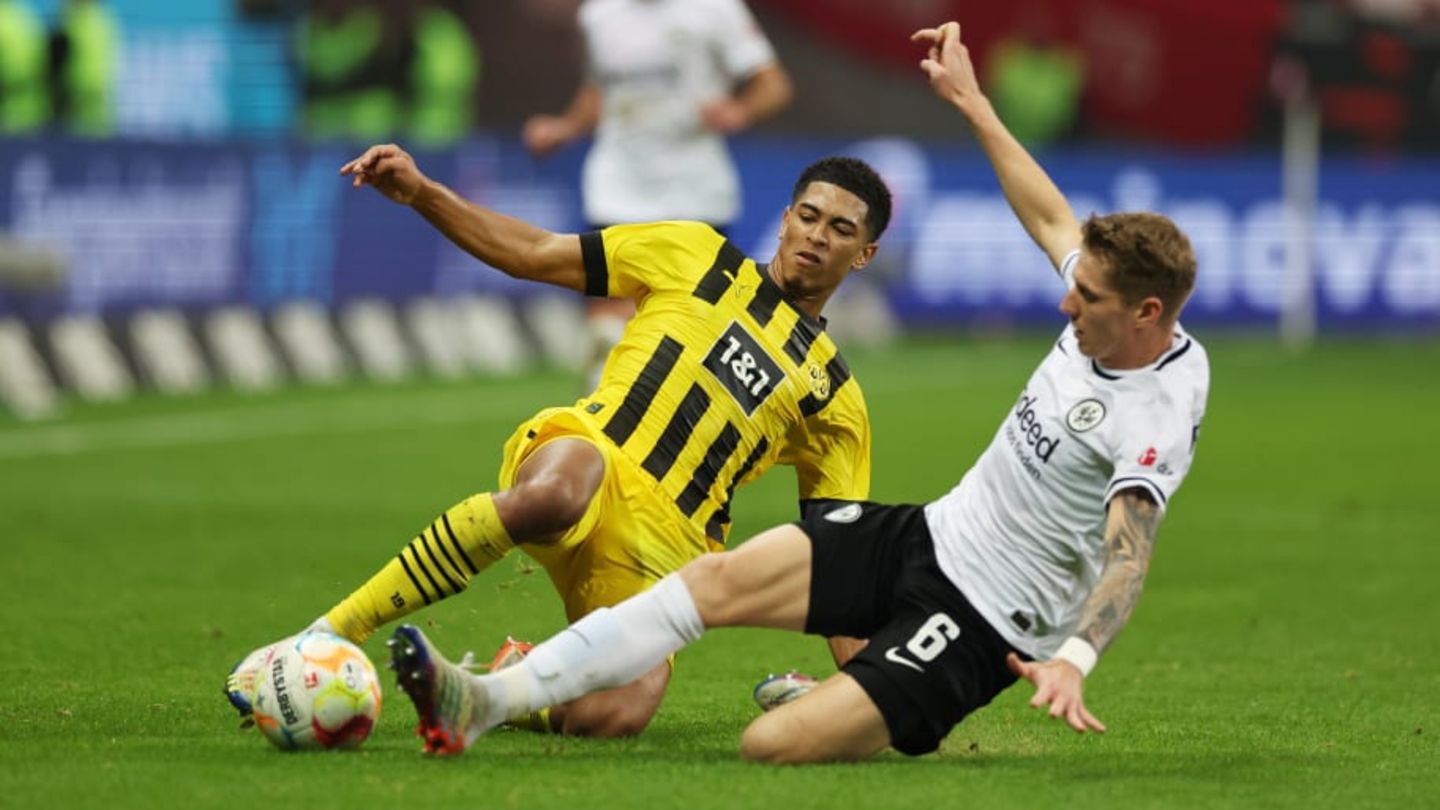 The fan camps of Borussia Dortmund and Eintracht Frankfurt have different views on the course of the game.
The fan camps of both teams will remember this game for a long time: In a dramatic top duel on Saturday evening Borussia Dortmund beat Eintracht Frankfurt 2-1 away. A surprising result, which in the eyes of many observers also has something to do with the referee's performance.
Gates:
0: 1 – Julian Brandt, 21st minute
1-1 Daichi Kamada, 26th minute
1-2 – Jude Bellingham, 52nd minute
The Frankfurt team appeared to be a much more dominant team from the start and, despite numerous chances to score and a statistical advantage in all relevant areas, they were only able to score one goal.
For BVB fans, however, none of this played a role at all, only the points counted…
Meanwhile, Eintracht fans were not at all happy with the result, even if the performance was right. The behavior of the referee team around Sascha Stegemann in one scene was primarily responsible for the dissatisfaction.
In the 42nd minute of the game it was clearly visible how Dortmund's Karim Adeyemi knocked down Frankfurt's Jesper Lindström in the penalty area with a shove. However, there was no penalty whistle or intervention by the VAR team.
What might give SGE fans some consolation in light of the disappointing defeat is the fact that coach Oliver Glasner's team is now one of the best teams in German football and can compete on an equal footing with clubs like Borussia Dortmund. But sometimes luck has to play a bigger role.
This article was originally published on 90min.com/de as BVB fans celebrate "dirty" away win – Eintracht supporters shocked by the referee's performance released.
goal