Bundeswehr armored personnel carrier: Lambrecht is sticking with Puma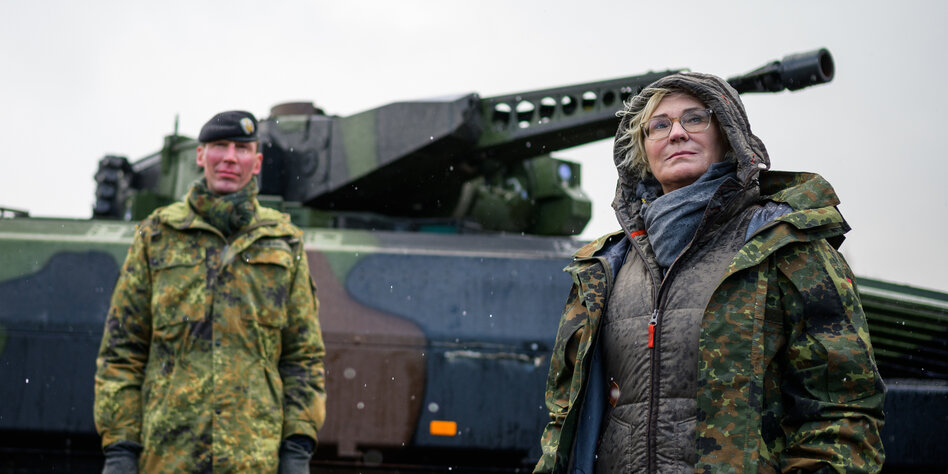 After repeated mishaps, the defense minister threatened to decommission the tank in December. That is no longer the case.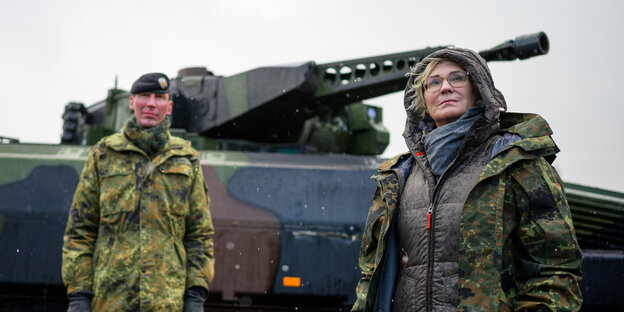 BERLIN rtr | Secretary of Defense Christine Lambrecht wants it Puma infantry fighting vehicle despite the shortcomings that appeared before Christmas continue to be used in the Bundeswehr in the future. "The troops would like to continue to hold on to the Puma," said the SPD politician after a top meeting with the manufacturers of the tank on Friday in Berlin.
The Inspector General of the Bundeswehr, Eberhard Zorn, also emphasized: "The Puma has a clear future with us in the Bundeswehr, we need it." The heads of the manufacturers Rheinmetall and Krauss-Maffei Wegmann (KMW) also acknowledged the project and resigned to want to further develop the infantry fighting vehicle.
The Puma is the "best infantry fighting vehicle in the world," said Rheinmetall boss Armin Papperger after the conversation with Lambrecht and Zorn, adding: "We will do everything we can to improve this system." KMW boss Ralf Ketzel also said it would be Companies will ensure that the Puma becomes "a real success story" for the Bundeswehr.
The ministry and industry assured each other that they acted quickly once the problems arose, but that cooperation would have to be more closely interlinked in the future in order to be able to rule out defects. Lambrecht said the Bundeswehr and industry now had their "homework" to do.
During a maneuver by the Bundeswehr in December, all 18 Pumas deployed failed. The armored personnel carriers were actually intended for the command operation of the Bundeswehr in the NATO Rapid Reaction Force (VJTF) to secure the eastern flank of the military alliance.
Deployment in response to Russia's war of aggression against Ukraine began on January 1, and the Pumas are now being replaced by the much older Marder infantry fighting vehicle. At the beginning of January, the ministry announced the Pumas had been repaired by the industry. However, "further investigations are necessary" so that the tank can also be used in the field.