Bumpy end of the season: Bayern are showing clear signs of wear and tear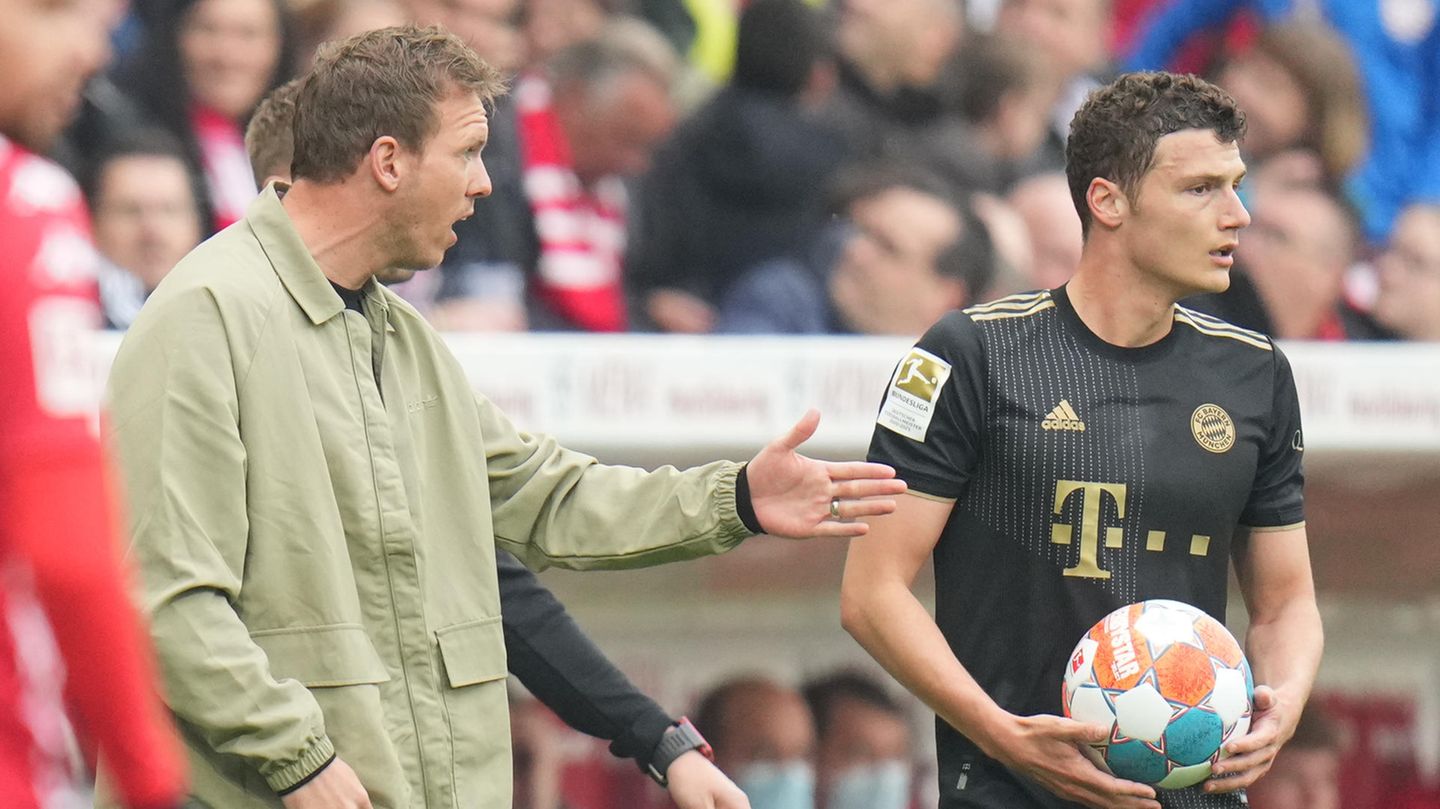 Loss against Mainz 05
Bumpy end of the season: Bayern are showing clear signs of wear and tear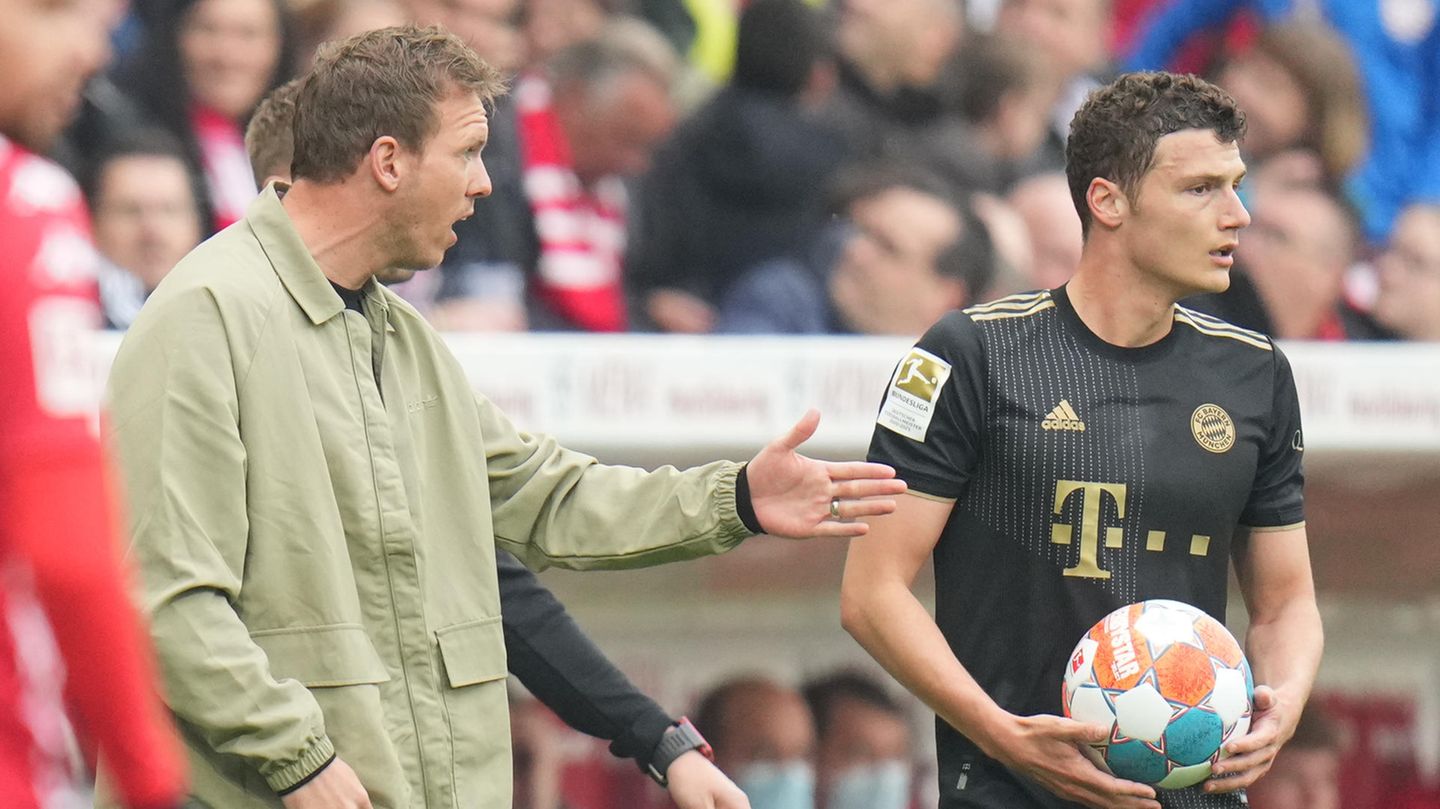 Dee record champions are at the end of their strength: After a season that is moderate by Bayern's standards, the club has numerous construction sites. Symbolic were the disappointing performance against Mainz 05 and the cryptic statements of the coach.
It's not easy being a Bayern coach. That's not a big finding. Julian Nagelsmann also knew in advance what he was getting himself into when he started his job in Munich almost a year ago. Nevertheless, and this is also not a great insight, it is something completely different when you are in the middle of it yourself. Nagelsmann may have had such thoughts since the disappointing end of the Champions League against Villarreal. He did win his first title with the German championship, which in itself is a great thing at the age of 34. It was also the tenth in a row for FC Bayern. Despite all the nagging about Bayern's dominance, this is a historic achievement. But it doesn't change the fact that Nagelsmann and his team fell short of their expectations (not forgetting the cup end).
After his team's bloodless performance against Mainz 05 (lost 1:3), an impression has been reinforced that many observers have had for a long time: Bayern have a problem in terms of quality and mentality. The fact that the team, with the exception of six professionals, boarded the plane to Ibiza after the Mainz game to celebrate the championship naturally strengthened the impression. Something like that always provokes criticism, even if the trip is certainly not an expression of the crisis or shows a lack of professional attitude. That would be a little too easy.
Julian Nagelsmann is rightly not interested in an Ibiza trip

The Ibiza trip was therefore rightly not a big issue for Nagelsmann. Nevertheless, he put his finger in the wound after the defeat: "If it seems like we have to do some service and there is no passion, the point has been reached where we have to change something. That's where we are right now," he said . He did not say what he would like to change in detail. "If you're always champion ten years in a row, there comes a time when you say we have to do some things differently now. I want us to continue on the path successfully and not at some point say, shit, we missed the point," he added still on.
So Nagelsmann talked, but said nothing. Only one thing is certain: he demands new players to increase the quality and competition in the squad. The question remains whether he is aiming for a major upheaval or just selective reinforcements. Players like Amsterdam Ajax pros Ryan Gravenberch (19/ midfield) and Noussair Mazraoui (24/ right-back) are said to be on the way. RB Leipzig's Konrad Laimer is a candidate for defensive midfield.
Checkout isn't full anymore

Whether there will be more additions or a top-class player will come to Munich is an open question. After the corona pandemic, Bayern's coffers are no longer so full. The record champion does not want to afford an Erling Haaland. Bayern probably can't either.
What the coach wants to change beyond that, one can only speculate. It remains an exciting question as to whether Nagelsmann also has internal processes and structures in mind. And if so, which ones? The question of Robert Lewandowski must also be clarified. Salihamidzic has ruled out a sale in the summer. But does the Pole only have one year left until his contract expires? Or will it be extended? The subject concerns Bayern and is also a construction site that Nagelsmann would rather have closed today than tomorrow.
The fact that he didn't make any clear announcements is of course due to the fact that he doesn't make decisions about new players and the necessary expenses, but his bosses, and that's sports director Hasan Salihamidzic, CEO Oliver Kahn and the supervisory board. As a Bayern coach, you better watch out for what you reveal publicly. A coach shouldn't lean too far out of the window at Bayern, which is what Hansi Flick failed at the time when he boldly asked for new players and didn't get them.
This means a dilemma for the young coach. He desperately needs reinforcements to keep up with the competition in the Champions League but can't demand too much. At the same time, he can no longer afford a season like this. Maybe Nagelsmann wanted to tell us that.
Sources. DPA,"Southgerman newspaper", "foosball"