Brian Kemp, the "green" Republican from Georgia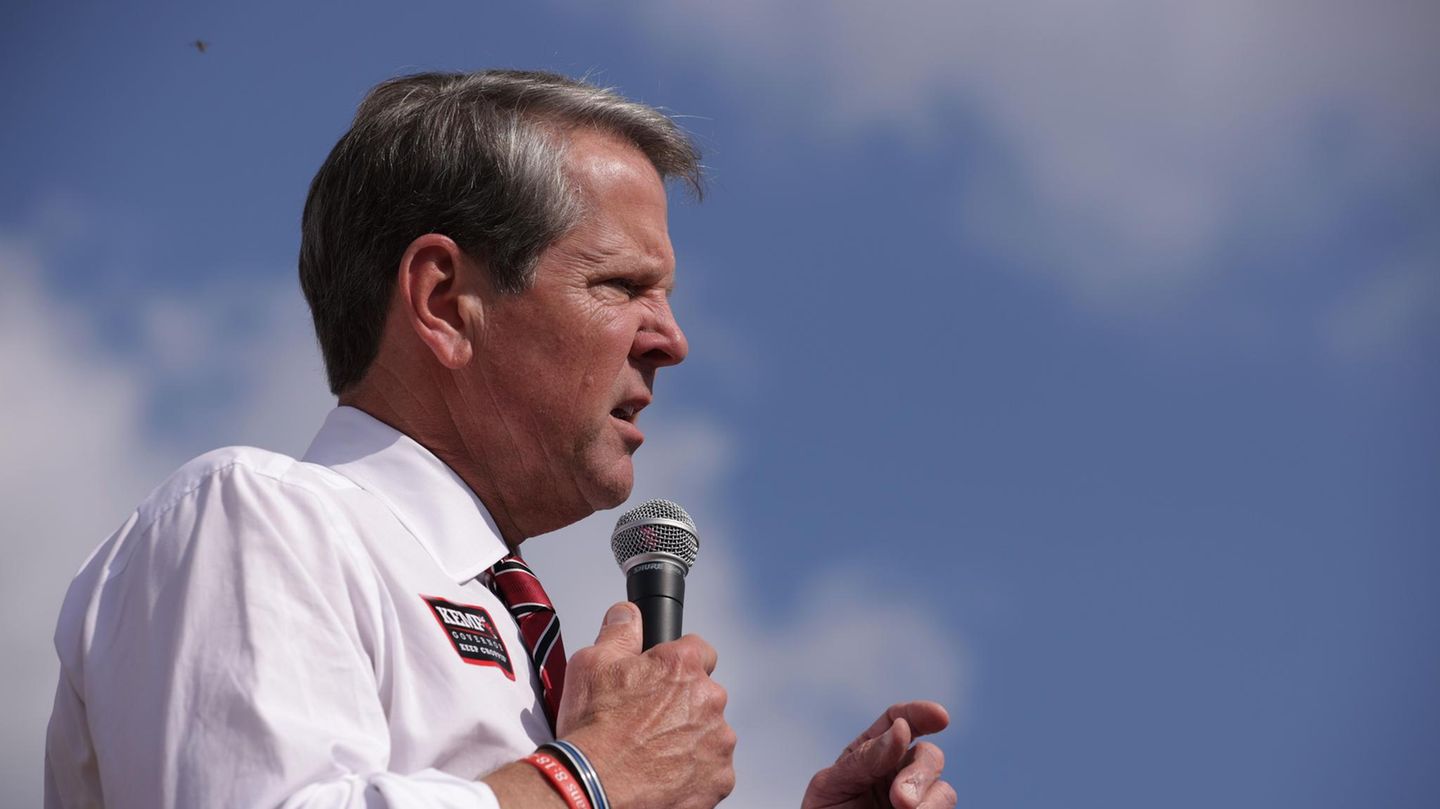 Georgia Governor Brian Kemp is a conservative. Nevertheless, he wants to boost the production of green electric cars and solar cells in his state. But that doesn't make him a climate saver.
Brian Kemp looks like what you would imagine a conservative US Republican to look like. An elderly white man, his gray hair neatly combed. Dark suit, tie – and a faded Southern accent. He is father, husband, businessman.
The governor of Georgia, who recently passed his second term started, also pursues one politicslike a Republican archetype: Cut bureaucracy and support small businesses. he is for strict abortion lawsfor the family, against same-sex marriage, against strict gun laws.
However, he differs from most of his party colleagues on one issue: Brian Kemp relies on electromobility and solar cells for his state. Make the Kemp a green one republican? An "eco" even? Yes and no.
Brian Kemp wants to make Georgia the "capital of electromobility".

On the decision of Hyundai Motor Group and SK On, in his state an e-automobilebatteries, Kemp rejoiced: The two companies are "valued partners and important players in our state's constantly growing automotive industry".
He was "proud" to see that the solar cell manufacturer Qcells in Georgia expands.
And he wants to make Georgia a production site for electric car manufacturers. So he announced in December 2021that automaker Rivian "will invest $5 billion in a carbon-conscious Georgia campus for its electric adventure vehicles."
"We are very proud that Georgia will now be home to Rivian's largest manufacturing facility," said Governor Kemp. "This single investment — the largest in state history — represents the future of automotive manufacturing and underscores the leadership role the Peach State will play in this booming industry for generations to come."
He said he was ambitious shortly after taking office: "By the end of my second term as governor, I want Georgia to be recognized as the electric mobility capital of America."
Presidential Elections 2024
Donald Trump wants to go back to the White House – these Republicans could be dangerous for him
Brian Kemp, a Green?

That sounds like a lot of support for the green transition. For Kemp, however, it means something else: jobs, investments and economic output. Very Republican.
About the new battery factory he said For example, his government focused on job creation "from day one." One is proud that SK and HMG would achieve this goal and that they had decided to "invest even more in this No. 1 business location".
Apparently, Kemp's policy has less to do with climate protection than it does other points of view make clear of him:
On the one hand, Kemp wants the government to support more sustainable energy technologies.
On the other hand, he is in favor of the US expanding oil drilling and staying out of the Paris climate agreement.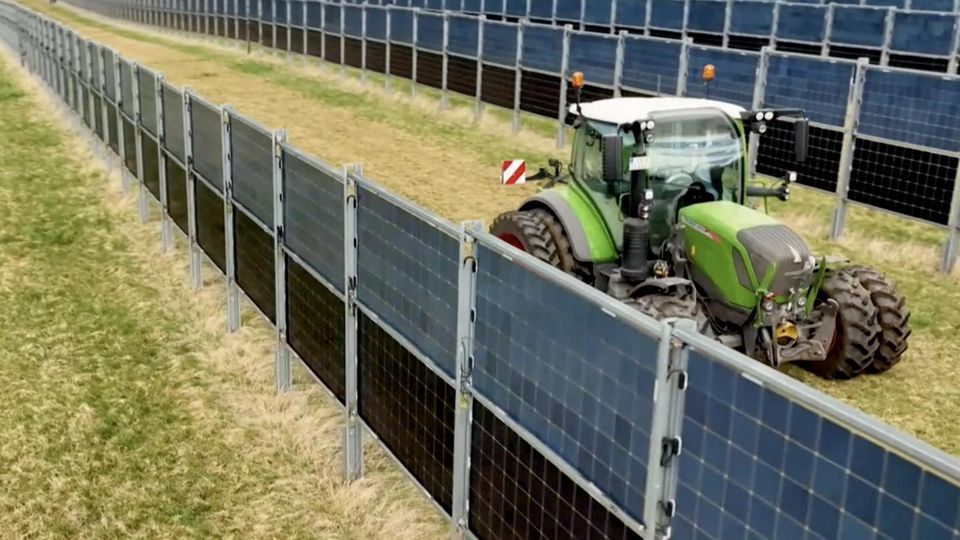 Kemp has "no expertise" on climate change

But Kemp doesn't think much about climate change, writes columnist Alexander Burns in an article for the portal "politico". As far as that is concerned, he has no expertise, said the 59-year-old Kemp. He doesn't think he's the right person to comment on it.
The environment is close to his heart, yes. But more like they do with farmers or hunters.
He doesn't deny climate change. However, he does not want to be specific. "I believe that humans create all sorts of problems every day, whether it's violent criminals – I'm sure there are environmental impacts caused by people doing the right thing and people doing that don't do it," he is quoted as saying by Politico.
But Kemp has recognized the economic opportunities that come with fighting climate change — unlike some of his fellow Republicans, who just scoff at the issue. Kemp put the issue on his agenda and campaigned with it. He advocates for several measures that support the energy transition and the green transition. At the same time, however, he emphasizes that his motives have nothing to do with controlling or even reducing emissions. Just let the market work.
Kemp's policies could be an opportunity for Republicans

The government in Georgia is helping a bit – with tax incentives. Georgia offered Hyundai $1.8 billion in tax breaks and other incentives to locate its new electric vehicle plant. Rivian received a $1.5 billion sponsorship package for its electric vehicle plant in Georgia and battery maker SK Innovations received $300 million, the news portal reports "Honeycomb".
Despite – or perhaps because of – these incentives, demand for solar panels, wind turbines and electric cars is high. The billion-dollar clean-energy stimulus under the Inflation Reduction Act signed into law by President Joe Biden will boost demand even further. It needs suppliers for these technologies. And that's what Brian Kemp is betting on.
Kemp's policies could also be an opportunity for US Republicans. In this way, they could set up a more modern concept for climate and energy in order to avoid losing votes from voters who increasingly see climate change as a threat.
An electric car in Georgia costs $200 a year

But how does Kemp intend to sell his flirtation with solar cells and electric cars to his right-wing voters? At least there is Protests against the factory from car manufacturer Rivian; the company was named, for example, by ex-Republican Senator David Perdue "woke california company" designated.
With the argument that it brings jobs – and that electric cars now have more horsepower under the hood.
"I'm fulfilling my promise to create good-paying jobs for our state," Kemp told Politico. And there are a lot of conservatives who drive electric vehicles. Kemp advises his Republicans to get behind the wheel of an electric car "because it will turn your heads."
However, Georgia requires electric car owners to do one annual fee of more than $200 – to put more funds into repairing the state's dilapidated roads and bridges, because EV owners don't pay gas taxes, so the argument goes.
Will Kemp's followers pay that $200 to have their heads turned?
Sources: Georgia Governor's Office, U.S. Department of Energy, "politico", Georgia State website, NBC News, "Honeycomb", isidewith.com, American Families, "Washington Post", youtube, no2rivian.org, AP news agency, "The Current", electryfyatlanta.com