Boris Pistorius, new defense minister with a lot of work ahead of him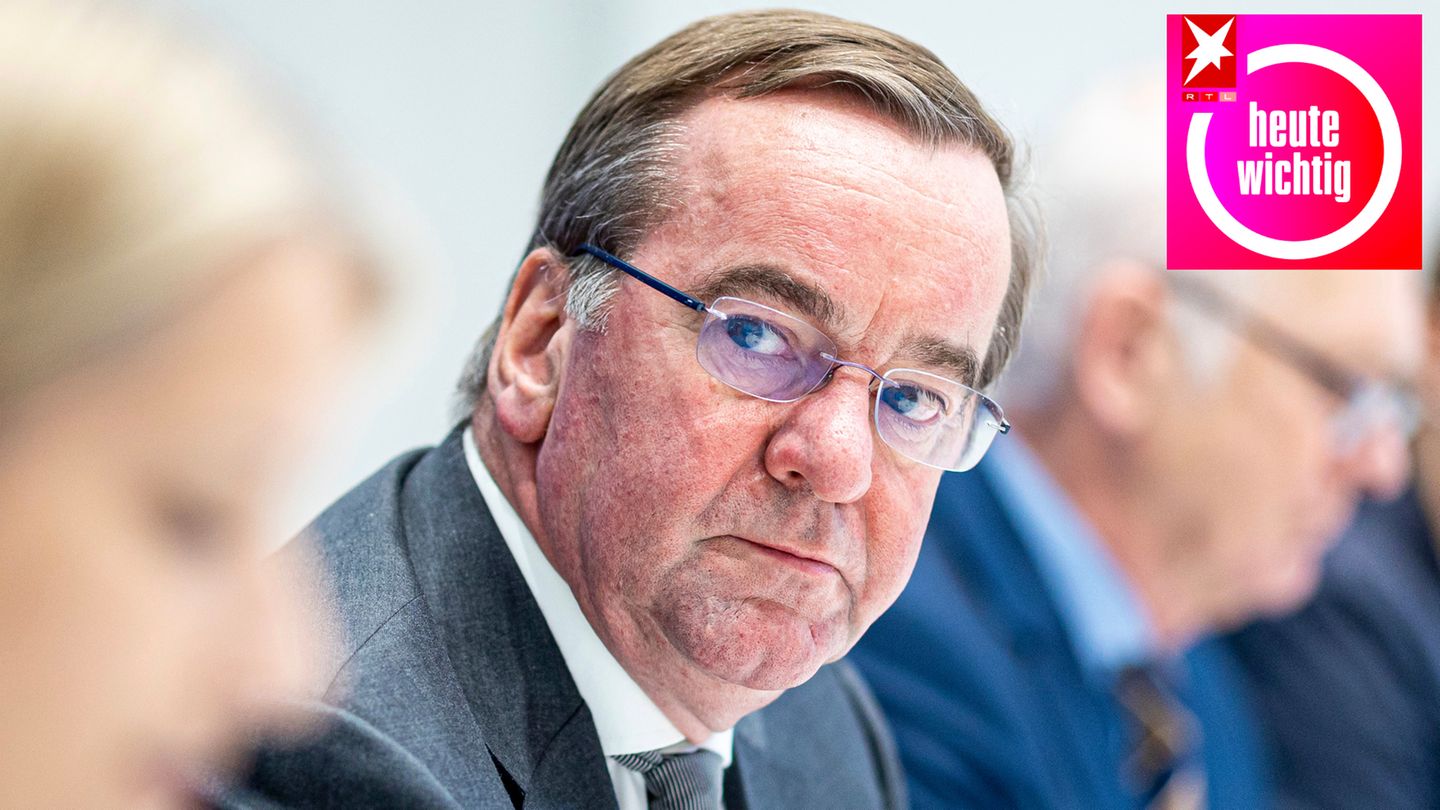 podcast
"important today"
New Defense Minister: Why Scholz chose Boris Pistorius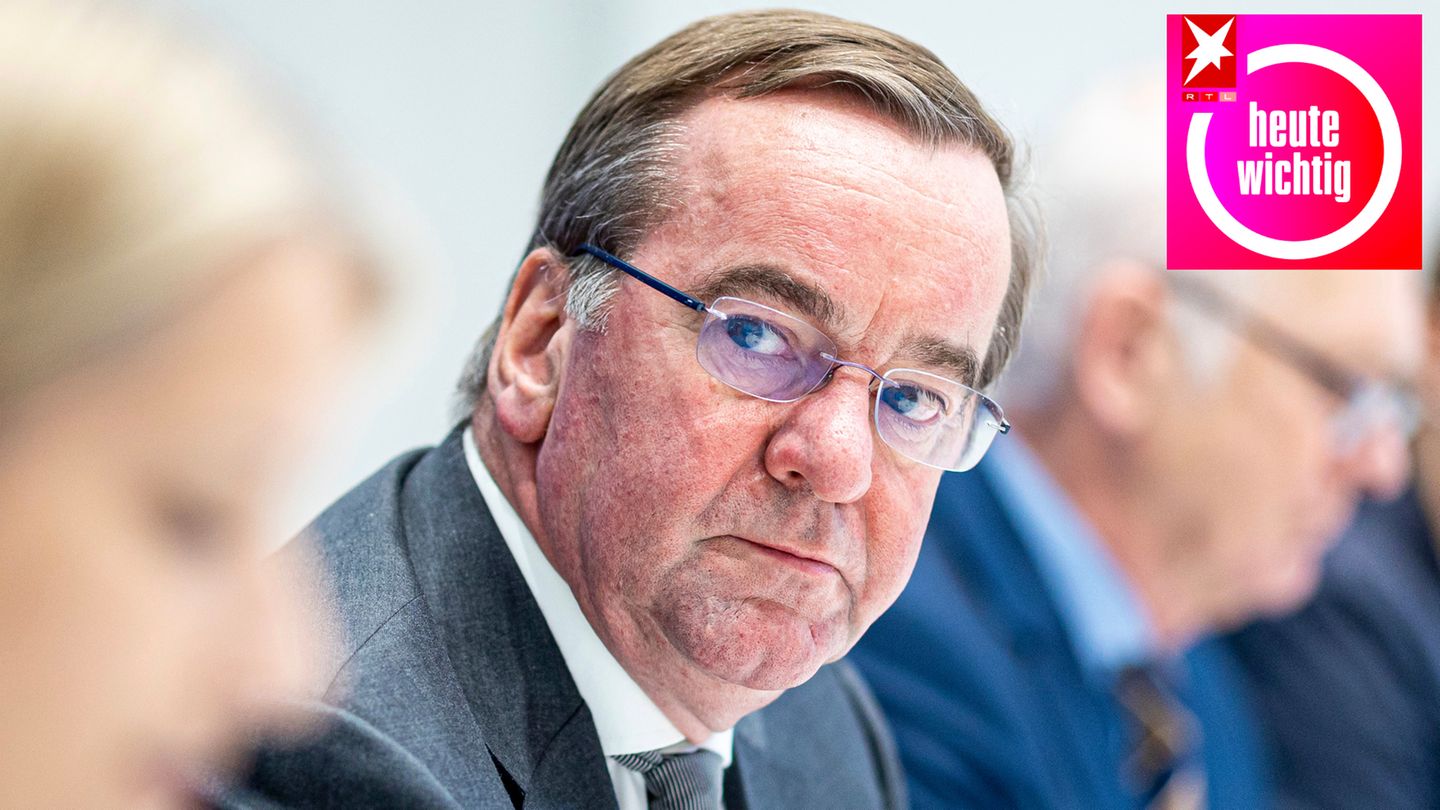 Ejection seat or hot seat – the highest office in the Federal Ministry of Defense is not easy. But Chancellor Olaf Scholz deliberately chose Boris Pistorius.
There is a new glimmer of hope in the Bendlerblock in Berlin, the official second headquarters of the Defense Ministry: Boris Pistorius. The previous Minister of the Interior of Lower Saxony should now judge it. But who is this man and how does the 62-year-old tick? starPolitical boss Nico Fried says in the 445th edition of the podcast "important today": "Boris Pistorius is a down-to-earth, home-loving social democrat who is very close to people. He is someone who is connected to the party, but when it matters , already got his own head through."
Boris Pistorius' challenge: connect the ministry and the Bundeswehr

Rudolf Scharping, Karl-Theodor zu Guttenberg and now also Christine Lambrecht – resignations in the Ministry of Defense are not uncommon. Especially now, with the new threat from Russia and the war in Ukraine, the job in the Bendler Block is not becoming any more attractive. It's just a ministry that has to function, says Nico Fried in conversation with "today important" editor Dimitri Blinski. And it's a special house: "First of all, it's a huge ministry. You have the normal ministerial apparatus that every ministry has, it's quite large. And then there's the whole Bundeswehr." And the Bundeswehr is a strictly hierarchical organization. There, according to Nico Fried, worlds collide.
Lambrecht's successor ticks like Scholz

With all the speculation since Friday last week, hardly anyone had the interior minister of Lower Saxony on their list. This is because he does not appear that often in federal politics. It was expected until the very end that Olaf Scholz maintains parity between men and women in the cabinet – i.e. an equal number of men and women in government. But now the choice has fallen on Pistorius and that, according to Nico Fried, is not a random decision: "I think that Olaf Scholz also likes Boris Pistorius because he is a very structured person and has a very clear way of working I think that reminds him of himself. He can deal with people like that best. Little frills and a lot of targeted work, that's what the chancellor likes."
New defense secretary has little time to prepare

On Friday, the defense ministers of the western allies will meet at the US air base in Ramstein. Before that, US Secretary of Defense Lloyd Austin pays a visit to the new Secretary of Defense. An absolute cold start for Boris Pistorius, without much preparation. Nico Fried sees the appointment on Friday as an opportunity for the newcomer in the cabinet to prove himself. Besides, he says star– head of politics, it's more about the right management than detailed knowledge: "He has to run a house in such a way that he gets the right documents, the right information. So that he is able to speak, he knows what can be done and what is not possible And that's where I think his experience from ten years at the Ministry of the Interior comes into play Lower Saxony already benefit."
On Thursday, Boris Pistorius will receive his certificate of appointment from Federal President Frank-Walter Steinmeier, followed by tightly scheduled appointments. He and Scholz cannot afford a long start-up time. Because if the ministry does not come to rest, it will fall back on the Chancellor.
Your subscription to "important today"

Don't miss any episode of "today important" and subscribe to our podcast at: AudioNow, Spotify, Apple Podcasts, deezer, cast box or on their favorite podcast app. If you have any questions or suggestions, please write to us [email protected].
fs